Ducks chasing Capitals in NHL Power Rankings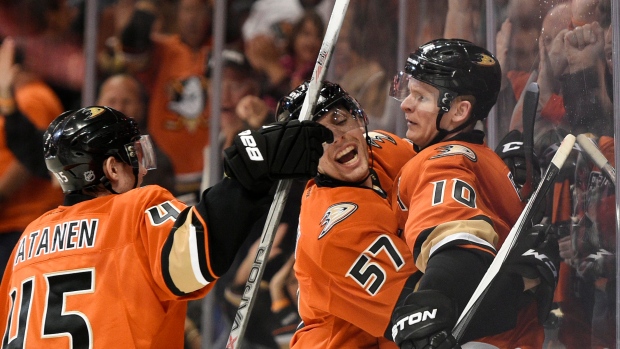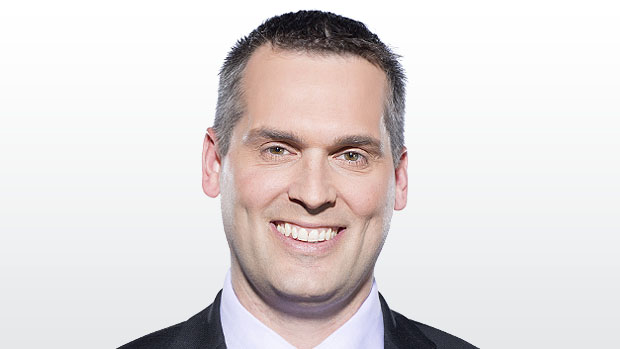 The Washington Capitals maintain the lead in the TSN.ca NHL Power Rankings, but the Anaheim Ducks are making a furious flight up the list, moving from 14 in the last rankings to second spot this week.
The Ducks have gone 18-1-1 in the past 20 games, a phenomenal recovery after an abysmal start to the season, and they look like they're ready to contend for the Stanley Cup, a common forecast for them at the start of the season.
Other teams climbing include the Pittsburgh Penguins, up from 12 to seven, the Philadelphia Flyers, pushing for a playoff spot and going from 20 to 15 and the Minnesota Wild, recovering under a new coach, and moving from 19 to 16.
Heading the other way, the Detroit Red Wings slide from seven to 14, the New York Rangers sans Henrik Lundqvist dip from 13 to 17 and the New Jersey Devils crash from 16 to 22.
The rankings offer little good news for the Canadian contingent. The Montreal Canadiens are the highest-ranked Canadian club, at 20, four ahead of the Ottawa Senators and five ahead of the Winnipeg Jets. The Vancouver Canucks follow, at 26, a couple of spots ahead of the Calgary Flames and Edmonton Oilers. The Toronto Maple Leafs bring up the rear, in 30th, once again.
1. WASHINGTON CAPITALS 48-13-4
THIS WEEK: 1 LAST WEEK: 1
GF: 3.22 GA: 2.29 SA CF%: 51.1%
PP%: 23.8 PK%: 84.5
Still skating away from the pack, the Capitals are little more vulnerable, in part because G Braden Holtby, who has a .899 save percentage in his past 18 games, hasn't been nearly as dominant as he was in the first half of the season.
Key Injuries: D John Carlson (lower body)
2. ANAHEIM DUCKS 37-19-8
THIS WEEK: 2 LAST WEEK: 14
GF: 2.52 GA: 2.28 SA CF%: 53.3
PP%: 23.8 PK%: 86.2
18-1-1 in the past 20 games, the Ducks have gone from being the most disappointing team in the first half of the season to a dominant squad that stifles the opposition with strong defensive play, but is now able to score so that they get the results they are seeking.
Key Injuries: RW Brandon Pirri (ankle)
3. LOS ANGELES KINGS 38-22-4
THIS WEEK: 3 LAST WEEK: 3
GF: 2.63 GA: 2.28 SA CF%: 56.5%
PP%: 21.9 PK%: 80.7
Even as the Kings continue to steamroll opponents with stellar possession numbers, they have run into problems against good opposition, pulling out one regulation win in the last nine games against teams currently in the playoffs, a span that includes three straight losses to the Ducks.
Key Injuries: LW Marian Gaborik (knee)
4. ST. LOUIS BLUES 38-20-9
THIS WEEK: 4 LAST WEEK: 5
GF: 2.48 GA: 2.39 SA CF%: 51.4
PP%: 21.7 PK%: 86.6
With a 9-3-1 record in the past 13 games, the Blues have stayed in the race for the Central Division lead, despite overcoming a bunch of injuries all season long. G Jake Allen is starting to play better and rookie RW Robby Fabbri has 15 points (in 26 games) since January 1, tied for second on the team.
Key Injuries: LW Alexander Steen (upper body), G Brian Elliott (lower body)
5. CHICAGO BLACKHAWKS 39-20-5
THIS WEEK: 5 LAST WEEK: 4
GF: 2.84 GA: 2.39 SA CF%: 51.6
PP%: 24.1 PK%: 79.4
A mediocre stretch (9-8-1) leaves the Blackhawks a little less imposing, but they did a nice job getting stocked at the deadline, acquiring LW Andrew Ladd and D Christian Ehrhoff (along with Tomas Fleischmann and Dale Weise) sure puts them in the championship discussion, again.
Key Injuries: RW Marian Hossa (leg)
6. DALLAS STARS 40-20-7
THIS WEEK: 6 LAST WEEK: 2
GF: 3.18 GA: 2.84 SA CF%: 53.2
PP%: 21.8 PK%: 79.7
3-5-2 in the past 10 games, the Stars have slumping first-line players, a few injuries and suspect goaltending. Can the deadline addition of D Kris Rusell, who didn't come cheaply, benefit the Stars down the stretch? They might be tied for the Central lead, but are trending the wrong way.
Key Injuries: RW Patrick Sharp (lower body), D John Klingberg (lower body)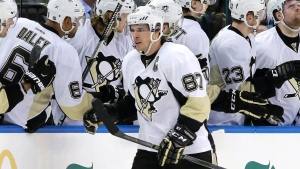 7. PITTSBURGH PENGUINS 34-23-8
THIS WEEK: 7 LAST WEEK: 12
GF: 2.72 GA: 2.49 SA CF%: 52.0
PP%: 18.4 PK%: 84.2
Consistency has not been a strong suit for the Penguins, yet they are 13-6-1 in the past 20 games. With Sidney Crosby and Evgeni Malkin playing at a high level, they are going to be dangerous. With improvements on the blueline, it's possible the bigger concern for Pittsburgh down the stretch will be the performance of depth forwards.
Key Injuries: LW Carl Hagelin (undisclosed)
8. TAMPA BAY LIGHTNING 39-22-4
THIS WEEK: 8 LAST WEEK: 10
GF: 2.77 GA: 2.34 SA CF%: 52.4
PP%: 17.2 PK%: 83.8
The Lightning didn't upgrade their defence, which could come back to haunt them, but they've won nine straight and are rocking with two high-end scoring lines again. With G Ben Bishop performing at a high level, is that going to be enough to overcome a suspect defence?
Key Injuries: None
9. SAN JOSE SHARKS 35-23-6
THIS WEEK: 9 LAST WEEK: 6
GF: 2.97 GA: 2.66 SA CF%: 51.1
PP%: 22.1 PK%: 79.0
Overshadowed in the Pacific Division by the Ducks and Kings, the Sharks are 17-5-4 in the past 26 games and Joe Thornton is playing like a Hart Trophy candidate. They did their deadline shopping in Toronto, getting G James Reimer, D Roman Polak and C Nick Spaling from the Leafs.
Key Injuries: RW Tommy Wingels (shoulder)
10. NEW YORK ISLANDERS 36-20-7
THIS WEEK: 10 LAST WEEK: 9
GF: 2.86 GA: 2.46 SA CF%: 50.5
PP%: 18.9 PK%: 86.4
With two regulation losses in the past 13 games, the Islanders are quietly going about their business, and while they didn't make any big trades, the acquisition of RW Shane Prince – a strong possession player who had three goals in 42 games for the Senators – could turn out to be a solid addition.
Key Injuries: C Mikhail Grabovski (upper body), D Calvin de Haan (lower body)
11. FLORIDA PANTHERS 36-21-8
THIS WEEK: 11 LAST WEEK: 8
GF: 2.63 GA: 2.35 SA CF%: 49.1
PP%: 16.4 PK%: 81.2
The moves to get Jiri Hudler, Teddy Purcell and Jakub Kindl were the kind of moves that a contending team should make, upgrading the Panthers' attack so that they can count on their top three lines to produce, but they still lean on G Roberto Luongo a lot, and that's a risky recipe for long-term success.
Key Injuries: LW Jonathan Huberdeau (upper body)
12. BOSTON BRUINS 36-23-7
THIS WEEK: 12 LAST WEEK: 11
GF: 3.00 GA: 2.71 SA CF%: 49.3
PP%: 21.1 PK%: 82.2
The Bruins were surprise buyers at the deadline, bringing in RW Lee Stempniak and D John-Michael Liles, and with a 10-5-2 record since the beginning of February, it's possible that they see opportunity in the seemingly wide open Eastern Conference.
Key Injuries: D Kevan Miller (shoulder)
13. NASHVILLE PREDATORS 33-21-12
THIS WEEK: 13 LAST WEEK: 15
GF: 2.70 GA: 2.53 SA CF%: 52.6
PP%: 20.1 PK%: 78.8
It's been a dozen games (8-0-4) since the Predators last suffered a loss in regulation. They're riding the hot streak of LW Filip Forsberg, who has 14 goals in the past 14 games, but also getting competent goaltending, as Pekka Rinne has a .938 SV% in nine starts during that 12-game span.
Key Injuries: None
14. DETROIT RED WINGS 32-22-11
THIS WEEK: 14 LAST WEEK: 7
GF: 2.49 GA: 2.57 SA CF%: 51.4
PP%: 17.2 PK%: 80.8
The Wings held steady at the deadline, but a 7-6-3 record since the beginning of February including, most recently, back-to-back three-goal losses to the Blackhawks doesn't inspire a lot of confidence.
Key Injuries: LW Johan Franzen (concussion)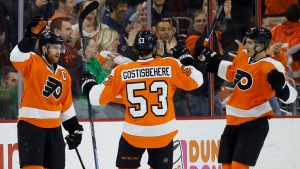 15. PHILADELPHIA FLYERS 30-23-11
THIS WEEK: 15 LAST WEEK: 20
GF: 2.52 GA: 2.59 SA CF%: 49.6
PP%: 18.2 PK%: 79.5
A 6-2-1 record in the past nine games has the Flyers in the playoff hunt, four points behind Detroit with a game in hand, and if they continue to get strong goaltending from the tandem of Steve Mason and Michal Neuvirth, they have a chance to make up that deficit.
Key Injuries: RW Jakub Voracek (lower body), D Michael Del Zotto (wrist)
16. MINNESOTA WILD 31-26-10
THIS WEEK: 16 LAST WEEK: 19
GF: 2.63 GA: 2.49 SA CF%: 48.2
PP%: 18.9 PK%: 75.9
An 8-4 record under new head coach John Torchetti has Wild clinging to a playoff spot and they are getting more production from a player like C Erik Haula, who has 10 points (4 G, 6 A) in those 12 games. The deadline addition of veteran RW David Jones from Calgary doesn't move the needle much, but it's not likely to hurt Minnesota's chances.
Key Injuries: None
17. NEW YORK RANGERS 38-22-6
THIS WEEK: 17 LAST WEEK: 13
GF: 2.80 GA: 2.56 SA CF%: 48.3 PP%: 17.9 PK%: 77.2
The Rangers have been cruising, 11-4-1 in the past 16 games, and getting C Eric Staal was a nice deadline pickup, but they are going without Henrik Lundqvist right now and that's a difference maker given how important he is to backstopping a subpar possession team.
Key Injuries: G Henrik Lundqvist (neck), LW Rick Nash (knee), D Marc Staal (back).
18. COLORADO AVALANCHE 33-30-4
THIS WEEK: 18 LAST WEEK: 22
GF: 2.64 GA: 2.90 SA CF%: 44.3
PP%: 19.2 PK%: 81.1
The Avalanche appear to have decided that they might as well forsake any attempt at respectable possession stats and go for Mikkel Boedker's speed in transition and hope that pans out. That wasn't the only change, though. The Avs made an upside play in acquiring D Eric Gelinas, and his rocket shot, from New Jersey and, for the time being, it looks like Calvin Pickard is pushing Semyon Varlamov aside for the starter's role in net.
Key Injuries: None
19. CAROLINA HURRICANES 29-26-11
THIS WEEK: 19 LAST WEEK: 17
GF: 2.44 GA: 2.65 SA CF%: 52.4
PP%: 17.4 PK%: 83.0
The playoffs are slipping away from the Hurricanes, who have one win in the past five games and moved out the long-time face of the franchise, Eric Staal, at the deadline.
Key Injuries: D James Wisniewski (knee), D Justin Faulk (undisclosed), RW Andrej Nestrasil (back)
20. MONTREAL CANADIENS 30-30-6
THIS WEEK: 20 LAST WEEK: 18
GF: 2.64 GA: 2.76 SA CF%: 52.3
PP%: 17.3 PK%: 84.5
Without Carey Price, there is no reason for these Habs to be optimistic, and moving out Dale Weise and Tomas Fleischmann to land Philip Danault and a pick from Chicago was a modest forward-looking trade. If anything can be salvaged from this season, perhaps a strong finish from C Alex Galchenyuk (who has seven goals in the past six games) would be something to build upon for the future.
Key Injuries: G Carey Price (lower body), D Jeff Petry (sports hernia), C David Desharnais (foot), D Tom Gilbert (knee), D Nathan Beaulieu (lower body), RW Brendan Gallagher (lower body)
21. ARIZONA COYOTES 28-31-6
THIS WEEK: 21 LAST WEEK: 21
GF: 2.66 GA: 3.12 SA CF%: 46.6
PP%: 18.4 PK%: 77.7
Saturday's win over Florida snapped a seven-game losing streak for the Coyotes, who have overachieved this season, but seem to be finding their level outside of the playoff mix. To their credit, they executed an effective pump-and-dump strategy in trading winger Mikkel Boedker, and all his power-play production, to Colorado.
Key Injuries: G Mike Smith (lower body)
22. NEW JERSEY DEVILS 31-29-7
THIS WEEK: 22 LAST WEEK: 16
GF: 2.18 GA: 2.45 SA CF%: 45.8
PP%: 21.0 PK%: 82.0
One regulation win in the past 10 games, and the league's lowest-scoring team is now missing its star goaltender, Cory Schneider, who has allowed them to remain competitive despite horrendous possession and goal-scoring numbers.
Key Injuries: LW Patrik Elias (knee), LW Jiri Tlusty (wrist), LW Mike Cammalleri (upper body), G Cory Schneider (knee)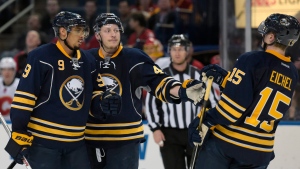 23. BUFFALO SABRES 26-31-9
THIS WEEK: 23 LAST WEEK: 29
GF: 2.35 GA: 2.61 SA CF%: 46.4
PP%: 20.0 PK%: 82.2
5-3-3 in the past 11 games is a little bit of competitive progress for the Sabres, who are getting quality goaltending from Robin Lehner, and they're doing it (at least lately) without their best player, C Ryan O'Reilly.
Key Injuries: C Ryan O'Reilly (lower body), D Cody Franson (neck), RW Tyler Ennis (upper body)
24. OTTAWA SENATORS 31-29-7
THIS WEEK: 24 LAST WEEK: 25
GF: 2.79 GA: 3.03 SA CF%: 46.7
PP%: 17.5 PK%: 73.8
Ottawa may be Canada's best hope for a playoff berth, but with their run of injuries, they are fighting uphill, and apparently doing it with one hand behind their back while they send a message by benching leading goal-scorer Mike Hoffman.
Key Injuries: LW Clarke MacArthur (concussion), C Kyle Turris (ankle), G Craig Anderson (lower body)
25. WINNIPEG JETS 27-33-5
THIS WEEK: 25 LAST WEEK: 23
GF: 2.57 GA: 2.94 SA CF%: 51.7
PP%: 15.9 PK%: 77.7
Continuing their downward slide, the Jets are 6-12-2 in the past 20 games, and injuries are ravaging what's left of a lineup that shipped its captain to Chicago; could be a tough finish.
Key Injuries: C Bryan Little (neck), LW Nikolaj Ehlers (eye)
26. VANCOUVER CANUCKS 25-27-12
THIS WEEK: 26 LAST WEEK: 24
GF: 2.38 GA: 2.81 SA CF%: 47.2 PP%: 18.6 PK%: 81.7
Getting nothing for pending free agents Dan Hamhuis and Radim Vrbata at the deadline could haunt GM Jim Benning, even if he wasn't offered a good deal because the perception of getting nothing for an obvious asset with an expiring contract is tough to swallow for a rebuilding team.
Key Injuries: C Brandon Sutter (jaw), D Alex Edler (fibula), D Chris Tanev (undisclosed), C Henrik Sedin (upper body)
27. COLUMBUS BLUE JACKETS 27-31-8
THIS WEEK: 27 LAST WEEK: 28
GF: 2.55 GA: 3.05 SA CF%: 47.3
PP%: 17.7 PK%: 81.1
The Blue Jackets are 10-4-3 in the past 17 games, a competitive team down the stretch, as usual. A lot of the credit should go to 21-year-old G Joonas Korpisalo, who has posted a .919 save percentage in 25 games this year, a whole lot more than anticipated at the start of the season.
Key Injuries: G Sergei Bobrovsky (lower body), D Jack Johnson (upper body), LW Brandon Saad (upper body)
28. CALGARY FLAMES 27-34-4
THIS WEEK: 28 LAST WEEK: 26
GF: 2.69 GA: 3.12 SA CF%: 47.6
PP%: 16.0 PK%: 73.7
Lost 10 of 11 before Saturday's surprise win at Pittsburgh, but the Flames made out well at the deadline, getting a significant return for Kris Russell as well as shipping out wingers Jiri Hudler and David Jones. There's work to be done here, but the Flames have a young core of forwards and top four on D around which to build.
Key Injuries: G Karri Ramo (knee)
29. EDMONTON OILERS
THIS WEEK: 29 LAST WEEK: 27
GF: 2.40 GA: 2.93 SA CF%: 48.3
PP%: 17.0 PK%: 81.0
The Oilers have won four of five, but that follows a seven-game losing streak. They are still must-watch television for the Connor McDavid experience, but changes are coming.
Key Injuries: D Oscar Klefbom (finger), C Ryan Nugent-Hopkins (hand), LW Benoit Pouliot (shoulder), D Brandon Davidson (undisclosed)
30. TORONTO MAPLE LEAFS
THIS WEEK: 30 LAST WEEK: 30
GF: 2.30 GA: 2.89 SA CF%: 50.6
PP%: 14.4 PK%: 79.7
It says something about the expectations for this Leafs season that they can be in last place, by six points, and all the buzz around the team is about the prospects that they have called up from the AHL Marlies in the wake of the trade deadline.
Key Injuries: LW James van Riemsdyk (foot), C Tyler Bozak (upper body), LW Joffrey Lupul (undisclosed), RW P.A. Parenteau (upper body)
Notes: While all injuries are taken into account, those listed as key injuries include top nine forwards, top four defencemen and starting goaltenders.
GPG - Goals Per Game, GAPG - Goals Against Per Game
S.A. CORSI% - Score-Adjusted Corsi Percentage. The percentage of shot attempts, during 5-on-5 play, relative to the opposition, adjusted for game-score.
PP% - Power Play%
PK% - Penalty Kill%
Much of the data included comes from great modern stats sites www.war-on-ice.com, corsica.hockey, stats.hockeyanalysis.com and www.naturalstattrick.com
Follow Scott Cullen on Twitter at http://twitter.com/tsnscottcullen and e-mail him at Scott.Cullen@bellmedia.ca.