Ducks dealing with another slow start
As TSN Senior Hockey Reporter Frank Seravalli writes, Anaheim is one of four NHL teams without a win as 10-day road trip draws to a close in Philadelphia.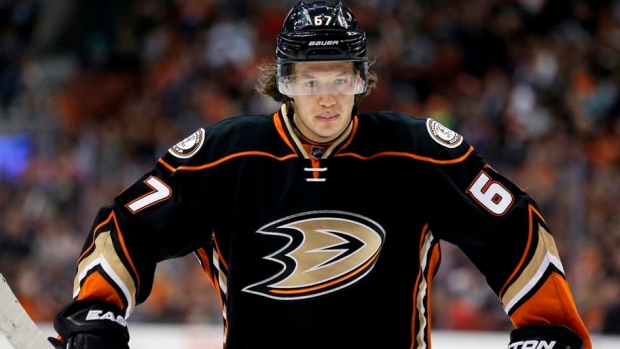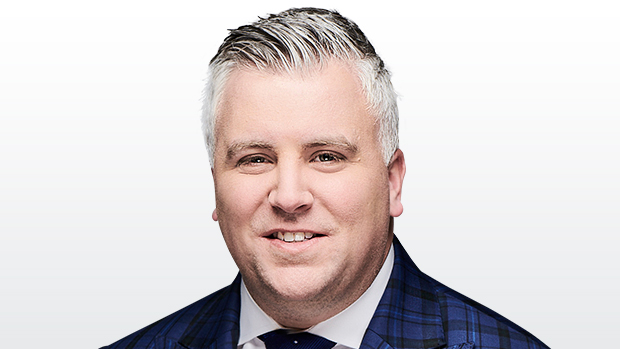 PHILADELPHIA - New coach, new faces, new season. Still, it feels a bit like Groundhog Day around the Anaheim Ducks with another winless start to October.
Through four games, the Ducks (0-3-1) are one of four NHL teams without a win. The pressure, it seems, is already mounting.
"I think there's always pressure," coach Randy Carlyle said, after being re-hired by the Ducks this summer. "I think the pressure gets ramped up the longer you go without the success that's required."
The Ducks say this slow start is different. For one, their road has been brutal: a 10-day eastward slog that has included the home openers of the Stars, Devils, Islanders and now Flyers. They will be the last NHL team to open their home slate when they host Vancouver on Sunday at Honda Center.
"It's been a tough trip," Kevin Bieksa said. "We were just trying to get out of here with a split. Now we need a win just to go home with something."
The other difference is they've actually scored. Anaheim hasn't netted more than three goals in any of their first four games — not nearly enough to win consistently — but it's still markedly better than the one lonesome goal they had through the same number of games last year.
Ryan Getzlaf, who somehow went 13 games without a goal last year, already has one. Getzlaf and Corey Perry were reunited on a line for Thursday night's contest against the Flyers after Carlyle experimented with them apart.
Nonetheless, defenceman Cam Fowler — who is the subject of trade speculation — is the team's leading scorer with two goals and two assists.
"It's different," Getzlaf said. "Last year, we weren't playing at any kind of level to compete with anybody. This year, we're definitely showing spurts of it where we're playing and competing and getting involved in these games.
"It's been a rough start for all of us."
It certainly hasn't helped that the Ducks have been without restricted free agent hold-outs Rickard Rakell and Hampus Lindholm. Rakell, 23, signed a six-year, $22.8-million deal the day after the season started, but has remained sidelined with both complications from an appendectomy and visa issues.
Lindholm and Jacob Trouba are the last unsigned restricted free agents. The end to Lindholm's stalemate with the Ducks does not seem imminent. TSN Hockey Insider Bob McKenzie reported that the sides are approximately $1.5 million apart over the proposed term of six years.
Lindholm, 22, collected 28 points in 80 games last season and is one of the most dynamic puck movers in the Pacific Division.
His Ducks teammates won't say it on-record, but Lindholm's absence seems to be a growing sense of frustration — particularly considering their start. Every player has grappled with the business aspect of the sport, but they want him to get back already.
"I've never been through a hold-out before," Getzlaf said. "This stuff is becoming a little more common in our game. It never used to happen, ever. It is what it is. We're not worried about him right now. He's not here."
Bieksa said he couldn't speak on behalf of his teammates, but said there hasn't been a lot of conversation in the Ducks' locker room about Lindholm.
"We have the guys in this room that are playing and that's all we're focusing on," Bieksa said.
Last year, the Ducks turned around their season with a win against the Flyers. It was on Dec. 27, after they had limped home at Christmas with a 12-15-6 mark, that they beat Philadelphia to begin a staggering 34-10-5 sprint to win the Pacific on the final day of the regular season.
A first-round exit cost Bruce Boudreau his job. Under Carlyle, Bieksa said there is "more structure" and that there is a difference in "protocol, structure, practice and meetings." Bieksa played for Carlyle with the AHL's Manitoba Moose.
"He's a totally different coach," Bieksa said. "He likes to talk things out."
The Ducks are talking a confident game. That they climbed out of last season's gargantuan hole and lived to see the postseason gives them the belief that they can do it again this year, if it gets that deep.
They just didn't want to have to think along those lines. Not this quickly, anyway.
"We don't want to gamble and try and go that way again," Bieksa said. "We're not panicking, for sure. We're feeling better about our game than we did last year. We're playing better than last year. We just need to get results now."
Contact Frank Seravalli on Twitter: @frank_seravalli