Something special brewing for Oilers after Game 7 loss
Despite a tough Game 7 loss to the Anaheim Ducks, Connor McDavid and the Edmonton Oilers proved there is something special brewing in the City of Champions after their impressive regular season and spring run in the playoffs. TSN's Frank Seravalli has more from Anaheim.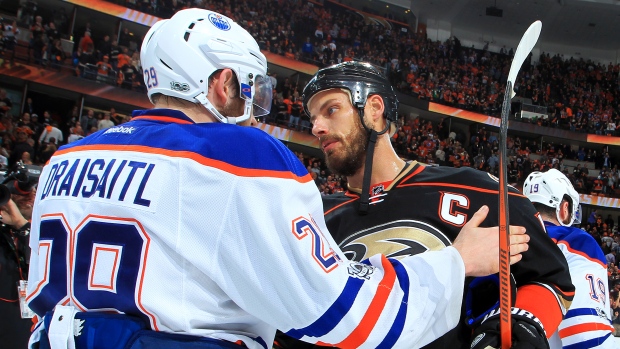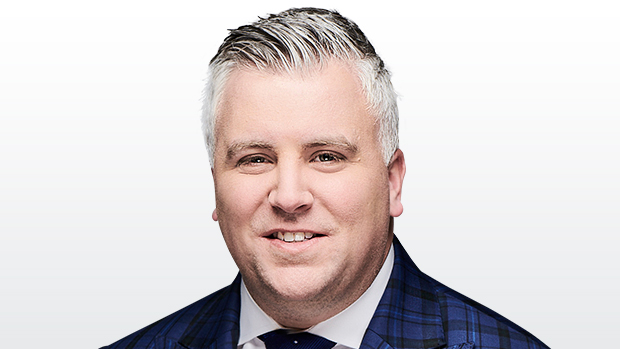 ANAHEIM, Calif. — After it was over, when the handshakes were through and the Ducks breathed a sigh of relief, Todd McLellan looked around his quiet locker room.
What stared back at him was the physical and mental war of attrition that is the Stanley Cup playoffs.
An ice pack enveloped Oscar Klefbom's chest. Adam Larsson's shoulder was wrapped. Cam Talbot sat in his stall with a towel draped over his head, staring blankly.
It was a moment, amid the letdown of a Game 7 loss, to take inventory - a reminder of just how far the Edmonton Oilers have come. Eight months ago, they were still the laughing stock of the NHL, the group of misfits who hadn't made the playoffs in 11 years and needed to prove they belonged.
"The amount of bumps, bruises, scrapes, ice bags, and scrawny, boney looking players is a good sign for us," McLellan said. "It wasn't long ago we talked about coming into these buildings during the regular season and just trying to survive."
In the here and now, that will be of little consolation to these Oilers. Even after exceeding expectations - perhaps both internal and external - this wasn't a team playing with house money. They played to win.
They fell one period short. They awakened Anaheim's echoes of Game 7 ghosts of the past, but the Oilers' dream season is over. The Ducks vanquished four straight springs of failure on the fifth try under returning coach Randy Carlyle, escaping with a 2-1 win in a game largely devoid of drama because Edmonton could never find the gear to match an older and wiser Anaheim team.
"This will take some time to get over," Connor McDavid said. "Come next season, we'll find ourselves in a similar spot, and we'll be able to look back on this and feel this disappointment and know what it's like."
Canada's hope to bring Lord Stanley home is now down to one. Of the five Canadian clubs to qualify for the Stanley Cup playoffs, only the Ottawa Senators remain.
The Ducks will host the Nashville Predators in Game 1 of the Western Conference final on Friday night.
Few will have a more sour taste watching the playoffs go on than McDavid. When it mattered most, Edmonton's big guns in McDavid and Leon Draisaitl were silenced on the scoresheet. The NHL's only 100-point scorer is judged by a different standard, and he finished with three goals and five points over the seven-game series. It was a roller-coaster ride. There were flashes of brilliance, followed by a blanket. The Oilers actually lost all three games this series when McDavid scored.
"I'm just going to talk about our team," McDavid said when asked about his performance. "We gave it everything we had and came up a little bit short."
McLellan defended his captain, saying he was "tremendous" in the face of fierce checking from five-time Selke Trophy finalist Ryan Kesler.
"He did everything he possibly could," McLellan said. "He was our leader. There's a lot done for a 20-year-old captain that nobody sees. His play speaks for itself. We wouldn't be at this spot without him, or the rest of this team."
There will be plenty to chew on this summer in Edmonton, no shortage of questions that need answering.
How much will Draisaitl cost to re-sign? What will the Oilers do with $6 million men Jordan Eberle and Nugent-Hopkins, who failed to score one goal in 13 playoff games? How can GM Peter Chiarelli load up to take advantage of McDavid's last year on his entry-level contract? Can the Oilers find that coveted offensive-minded defenceman?
Those can all wait.
Right now, the 10,000-foot view is more appropriate. This spring proved something special is brewing in Edmonton. The balance of power in the West is shifting. That's why it was imperative for the Ducks to beat the Oilers now: they may not be able to again for a while.
"We have something really good going on," Klefbom said. "I think we have everything you need to win a Cup. I think the way we played against those experienced guys, that was a little bit of a slap in the face to a lot of hockey fans in North America, that we have a good group of guys and we're ready to go."
McDavid is incessantly compared to Sidney Crosby. He matched Crosby's sophomore season with an Art Ross and likely the Hart Trophy. In 2007, Crosby's Penguins lasted just five games against the East finalist Senators. McDavid's Oilers were a win away from Round 3.
The better comparison might be to the Chicago Blackhawks in 2009. That's what these Oilers remind of. Those Blackhawks won two more playoff games, bowing out in the West final in five to Detroit. It was their second time making the playoffs in 10 seasons, a bevy of failed first-round picks dotting the draft board, not all that unlike Edmonton.
More importantly, they have the same foundational pillars in place. Patrick Kane and Jonathan Toews were 20. Draisaitl is 21, McDavid is 20 - and they have a chance to be a better overall package than Toews and Kane. Klefbom and Adam Larsson may not be the equivalent of Duncan Keith and Brent Seabrook, but they are also a shade younger than those two players were in 2009. They have a stronger solid base in net in Talbot than Antti Niemi.
The Blackhawks won the Stanley Cup the next spring, before rattling off two more.
"You look at any team that has won and been good for all these years, they start with disappointment," McDavid said. "We've done that and we took a huge step forward."
Like Chicago, McLellan said the Oilers - who had a sense of innocence these playoffs - came out on the other side of their first playoff run "basically earning a college degree in a month."
The Oilers gave the Ducks a run for the money. The future couldn't be brighter.
"If we told you we would have taken the Ducks seven in the second series in September, I don't think anyone would have believed us for a second," McDavid said. "We believe in this group. We'll be back."
Contact Frank Seravalli on Twitter: @frank_seravalli