Durant deal adds intrigue to the CFL QB carousel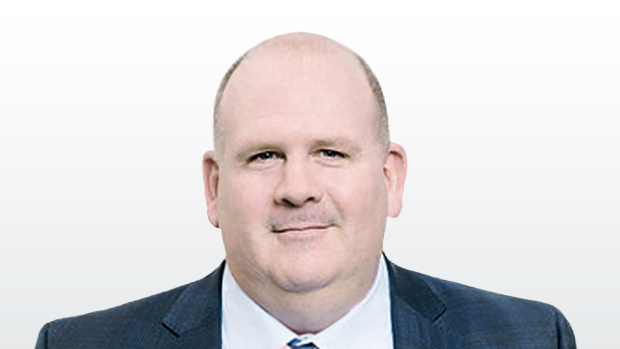 Kavis Reed gains stability. Chris Jones turns the heat up on himself. Kyle Walters has urgency added to his top off-season case file. One deal makes the prelude to CFL free agency a lot more interesting.

Rookie general manager Reed acquired the playing rights to quarterback Darian Durant for his Montreal Alouettes on Friday, sending a fourth-round pick and conditional second-round pick to the Saskatchewan Roughriders.

Durant is reunited with head coach Jacques Chapdelaine on a Montreal club that immediately looks much stronger. The Alouettes have a capable defence and an elite quarterback behind centre. Consider them a contender in the East.

The conditional second-round pick hangs on the Als being able to sign Durant to a new pact. Expect that to happen in a matter of days if not hours. The money the Alouettes will have to allocate to signing Durant likely takes them out of the Duron Carter chase. The latest on Carter has him focusing on a future with the Saskatchewan Roughriders and people on both sides of that equation indicated on Friday progress had been made in talks and deal could be imminent.

In Saskatchewan, the maverick Jones continues to follow his own path. He has started to build a strong squad but now has great uncertainty at quarterback. Speaking to a Riders insider early Friday morning for insight on the pivot position, the answers sounded more like questions. Matt Nichols? Henry Burris? James Franklin?

For the record, all three of those players remain under contract with other CFL clubs.
The Riders team website listed six quarterbacks on the roster (including Durant) Friday morning and none are sure things. The other names on the list: Jake Waters, Mitchell Gale, Bryan Bennett, Brandon Bridge and G.J. Kinne. Maybe the next Warren Moon is in that mix, or maybe Jones has a massive hole at the most important spot in the CFL. We'll see.

Jones is paid to win games and it's the only thing he worries about. He has loyalty only to the win column. Clearly Jones was of the view that signing Durant at the price the player wanted was going to prevent him from building a winner in Regina. So he cut ties with a player who was beloved in the province, a player who won a Grey Cup in 2013 on home soil. It means Jones must win and he must win now. Missing the playoffs again this season would be a catastrophe. Would it be a fireable offence? Again, we'll see.

Every move in the CFL has a ripple effect. A trade of this magnitude has the potential to cause a seismic shift. How does the opening in Saskatchewan impact negotiations between Nichols and the Blue Bombers? Jones allowed GM Ed Hervey to trade Nichols to Winnipeg for a late-round draft pick back when he was coaching Edmonton, so it's likely Nichols has no interest in playing for Jones again. Jones may not have any interest in the player either, but it does give Nichols a bit more leverage and could push Winnipeg GM Kyle Walters into giving him more guaranteed money.

Finally, Henry Burris is out there somewhere, still contractually committed to the Redblacks and coming off a storybook Grey Cup championship.

Speaking to Burris on Friday, he said he was "100 per cent certain," he would not play anywhere other than Ottawa this season.

Burris said he has numerous options, including retirement. He planned to sit down with Ottawa GM Marcel Desjardins in the next 10 days to discuss the future.

"Being told I am the No. 1 quarterback in Ottawa would have a major impact on my decision. But whatever they tell me, I will have to sit down with my wife and kids to decide," he said.

Reed just added stability and pedigree to his team. Jones created a hole. How he fills it will tell the tale of the Riders this season.