Elite level basketball talent on display
BioSteel and TSN will put the best Canadian high school basketball talent on display in the first-ever BioSteel All-Canadian Basketball Game on April 14 in Toronto. There, the top 24 high school players, including Orangeville Prep prospects Jamal Murray and Thon Maker, will compete in a showcase game shown on TSN following the Raptors-Celtics game.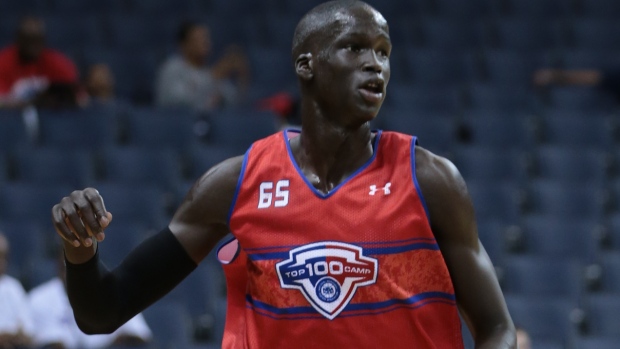 When the Toronto Raptors entered the NBA 20 years ago, there were just two Canadian-born players in the NBA.
In the two decades since, basketball in Canada has evolved dramatically, both in its exponential growth in the country and the level of talent being produced.
Victoria's Steve Nash help redefine the point guard position capturing two NBA MVP awards and a ticket all but punched for the Hall of Fame, while Anthony Bennett of Brampton and Vaughan's Andrew Wiggins, were taken first overall in back-to-back years at the NBA Draft.
And Canadians now account for the largest number of players in the NBA born outside of the United States, along with over 100 Canadians currently in Division I NCAA programs.
With the fruits of the 'Raptors Generation' continuing to be reaped, BioSteel and TSN will put the latest elite talents on display in the first-ever BioSteel All-Canadian Basketball Game on Tuesday, April 14 from the Mattamy Athletic Centre in Toronto at the former Maple Leaf Gardens. The top 24 high school players in Canada will compete in a showcase just 24 hours before NCAA Signing Day on April 15. And many of the 24 players present in Toronto will declare their NCAA intent that next day.
"The fact that a game of this nature is taking place in Canada, supported by a great Canadian company like BioSteel and a national broadcaster in TSN, is a testament to the growth and popularity of the game, as well as the depth of talent we have in this country," said Jesse Tipping, the executive director of the game.
To compile the rosters of 24 players from across Canada, an 11-person selection committee has been established, led by Tony McIntyre, founder of CIA Bounce in Toronto. The organization counts Bennett, Wiggins, Tristan Thompson of the Cleveland Cavaliers and McIntyre's own son, Milwaukee Bucks guard Tyler Ennis, as alumni of the program. Those on the committee represent a variety of established figures in Canadian basketball including coaches, scouts and writers.
They include Michael Meeks, former Canadian national team member and a member of CanisiusCollege's Cinderella 1996 NCAA Tournament entry, Pasha Bains, Canada's high school player of the year in 1998 and co-founder of Vancouver's Drive Basketball and Dan Becker, a longtime pro in Europe and Australia and a member of the Manitoba Basketball Hall of Fame.
While the full rosters have yet to be finalized, two of the confirmed participants are certain to draw plenty of attention with highly-touted Orangeville Prep prospects Jamal Murray and Thon Maker expected to be in attendance.
Watch videos that showcase the talents of Murray and Maker.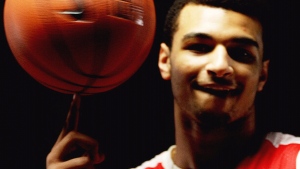 Murray, a 6'4" point guard from Kitchener, Ontario, has raised eyebrows with a complete game on both sides of the ball that has drawn comparisons to a young Jason Kidd. The 18-year-old's athleticism and length, combined with his ability to shrug off defenders has opened the eyes of recruiters from Syracuse and Louisville.
Several elite prospects have skipped a grade of high school to graduate early and join the college ranks sooner, and Murray could definitely follow suit as Wiggins once did.
But another year of high school could also elevate his stock further. Murray's also scheduled play in the Nike Hoop Summit Game on April 11 (his second time in the showcase for future NBA talents) and one more year would make him the first player ever to take part in the game three times.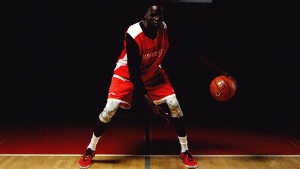 Maker, also 18, is a 7'1" centre rated as the top recruit of the 2015 class. Originally from Sudan and raised in Australia, he's been in North America for the past three years, coming to Orangeville, Ontario last September. Maker's monstrous frame is deceiving. Despite being a legitimate seven-footer, Maker moves with the speed of a smaller man and has the deft scoring touch of a skilled forward.
With elite-level talent given a brand new platform to be put on display, the 2015 BioSteel All-Canadian Basketball Game will be a must-see event for hoops heads in Canada.
The BioSteel All-Canadian Basketball Game will air on TSN on Tuesday, April 14 following the Raptors-Celtics game.