Ellington returning to Miami on 1-year deal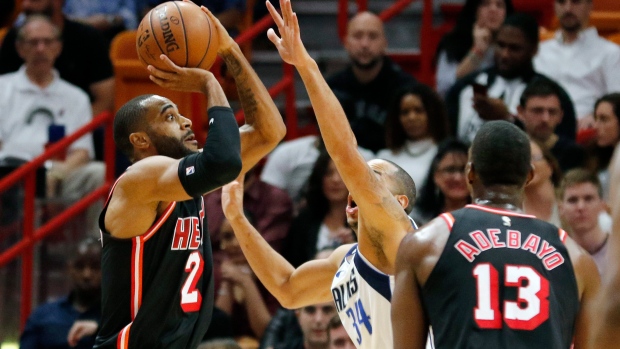 LAS VEGAS — Wayne Ellington is returning to the Miami Heat, after nearly two weeks of waiting and wondering if he would get his wish to be back with the club for a third season.
A person with direct knowledge of the terms said Thursday night that Ellington accepted a $6.3 million, one-year offer that exactly matches his salary from last season. The person spoke to The Associated Press on condition of anonymity because the contract has not been signed.
Keeping Ellington was a top priority for the Heat this summer, and the veteran guard made clear that he wanted to be back in Miami. On Day 12 of free agency, a deal finally got struck.
Ellington set a Heat record with 227 3-pointers last season, and established career highs of 11.2 points and 26.5 minutes per game.