Embattled Flint players find silver lining
Thursday night felt like a win for the Flint Firebirds - a team that didn't even have a coach six hours prior to puck drop, let alone knew if they were going to play.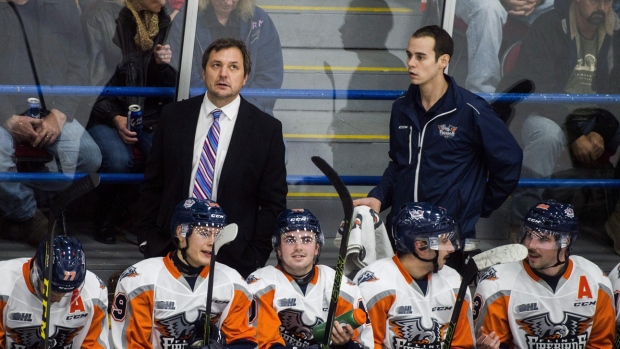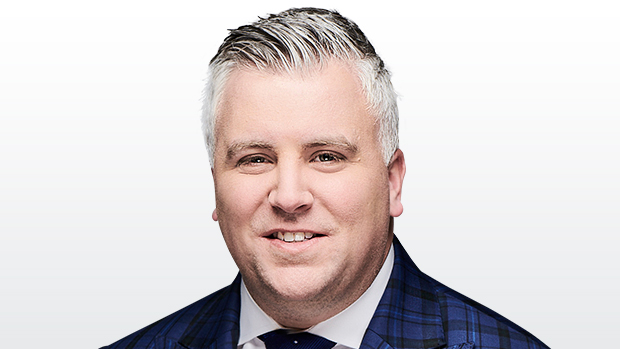 FLINT, Mich. - The final buzzer rang and the Otters casually surrounded goaltender Jake Lawr, recognizing Erie's 43rd win in 54 games this season.
At the other end of the ice, the Flint Firebirds mobbed 16-year-old netminder Kyle Keyser. The quarter-full Dort Federal Credit Union Event Center barely seemed to notice, aside from a smattering of applause.
Then a group of Firebirds skated to centre ice and raised their sticks in salute - a gesture normally reserved for a victory.
Who could really blame the Firebirds? The scoreboard showed a 5-2 loss, but Thursday night felt like a win for a team that didn't even have a coach six hours prior to puck drop, let alone knew if they were going to play.
Their popular coaches were fired for a second time this season a day earlier. The situation devolved to the point that the OHL seized control of the team, suspending owner Rolf Nilsen and his appointed cronies from all hockey-related decisions until further notice.
"It's crazy," Flint forward Connor Sills said. "You never imagine any of this happening. [Nilsen's] decisions have just been pretty childish. He doesn't realize what he's put us guys through."
OHL commissioner David Branch met with the Firebirds just hours before Thursday's game and laid out his plan for the remainder of the season. Branch introduced new coaches Joe Stefan and Pat Peake, as well as new director of hockey operations Joe Birch.
He assured the Firebirds they were in good hands now and then they had to scurry to the rink to face the first-place Otters. The pre-game scouting video prepared by Stefan had to be scrapped - the Firebirds didn't arrive until 75 minutes before the game.
"It was a little awkward," said Stefan, formerly the team's assistant GM. "They had been through a lot."
Peake predicted beforehand that if the Firebirds didn't play the game of their lives, they would be crushed - nothing in-between.
That Flint banded together to keep it respectable probably should not have been a surprise, considering the Firebirds previously walked out and laid their jerseys down in unison in November when coach John Gruden and assistant Dave Karpa were fired in November.
"Oh my God. I think this is the closest group of guys I've ever been with, and that's saying a lot," winger Ryan Moore said. "In hockey, you grow as a team and you have a lot of brothers, but this is the closest I've ever been with a team."
Sills, 20, was among the Flint elders who led the revolt in November. He represents the one half of any major junior team roster that is playing just to hang on. There are 14 games left in his junior career and he has already contacted schools, exploring his options beyond hockey.
Then there are 17-year-olds like Will Bitten, Flint's leading scorer, who is projected as a second-round pick in June's NHL draft.
"He shouldn't have to go through this," Sills said. "None of us should. You think about yourself, for sure, but it's those [draft] guys that you feel for. Walking out was for the younger guys. It's their future. They've got many more years in the league. This is my last year."
Standing squarely in the middle of Flint's three-ring circus was Hakon Nilsen, forced to juggle his role as a Firebirds teammate and his life as the owner's son. Nilsen, 18, was the only player to show up for a morning skate on Thursday the rest of his teammates made optional. He was no less conflicted post-game, refuting the notion his coaches were fired due to his lack of ice time, but also disagreeing with his father's timing.
"Before any of these firings, I had really no idea. It was a surprise to me, like any of the other players," Nilsen said. "I think it would've been the more reasonable way to fire them after the end of the season. But things happen. It's a bumpy road."
The silver lining on Flint's bumpy road is that a valuable life lesson is waiting on the other side of this season, as painful as it may have been getting there. Life in the working world may not always be fair, either.
All is not lost, meanwhile. Bitten may actually end up boosting his draft ranking, with scouts eagerly eyeing his reaction to adversity.
"It's been a rough ride," Bitten said. "Obviously, it's in our minds. It's frustrating. It's tough to play when you know things are happening. I think it's made me stronger as a person. Living it is something else. Our team stayed strong as a team."
That message will carry on, far beyond the rink, even if the Firebirds fold after a nightmare season.
"This team is in good hands right now. This summer? Who knows?" Moore said. "There was speculation about this [new] team, then the [drinking] water [crisis], now this. I'm a better person for being here."
Frank Seravalli can be reached at frank.seravalli@bellmedia.ca.