Embiid: 'Sick and tired of being babied'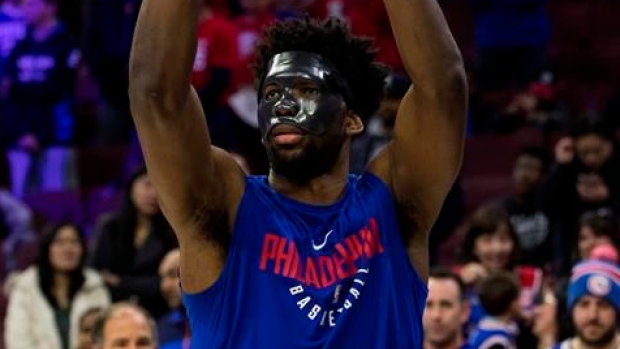 Philadelphia 76ers centre Joel Embiid has been out since March 28 with a fractured left orbital bone and was not medically cleared to play in what turned out to be a loss to the Miami Heat in Game 2.
That decision didn't sit well with the injured star.
"F***ing sick and tired of being babied," Embiid wrote in his Instagram story after the loss, their first in 18 games.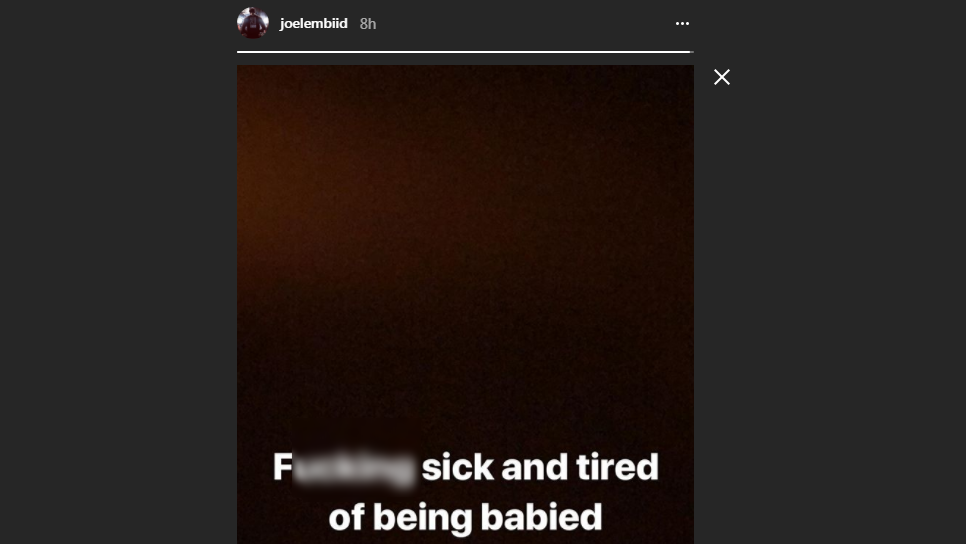 "I promised the city the playoffs and I'm not on the court and I may not be on Thursday either," Embiid told ESPN's Ramona Shelburne following the post. "I wish more than anything that I was out there. I just want the green light to play."
Sixers head coach Brett Brown was asked about Embiid's Instagram story after the game.
"He just wants to play basketball, he wants to be with his team, he wants to play in front of the fans, you know he wants to see this through. When he's not able to do that, he gets frustrated and I respect his frustration. It's born out of competitiveness and it's born out of him wanting to be with his team. And so the medical side, the different reasons, I'm not going to go there, but I do know the spirit he delivers," Brown said.
"He really hasn't done anything like feeling a body. We're slowly trying to move into the script, 5-0 stag. But to have any announcement on Game 3, that's not going to happen because we don't know."
Embiid was wearing a protective face mask during a pre-game workout Monday.
Embiid has missed the last 10 games – all Philadelphia wins – after he fractured his orbital bone in a collision with rookie guard Markelle Fultz while scrambling for a loose ball in a win over the New York Knicks. He underwent surgery to repair the fracture and has since cleared the NBA's concussion protocol.
During the regular season, Embiid averaged a team-high 22.9 points per game and 11 rebounds to help lead the Sixers to their first playoff appearance since 2012.
Dwyane Wade turned back the clock in Game 2 with 28 points on 11-16 shooting and seven rebounds. Game 3 between the Heat and 76ers will go Thursday from Miami with the series tied 1-1.