Ennis eyes return to 20 goals with Wild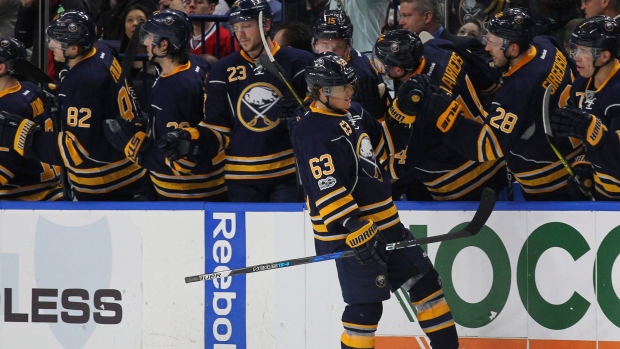 Tyler Ennis has scored just eight goals over the past two seasons while appearing in only 74 games with the Buffalo Sabres.
Now, healthy and with the Minnesota Wild, Ennis is happy to playing for a contender and hoping he can return to his 20-goal form.
"Before my injuries, I was scoring 20 [goals] a year," Ennis told the Minneapolis StarTribune. "So my goal is to get back on that path. If I play a healthy season, there's no reason I can't do that again, especially on this team, especially with this lineup.
"It's nice to be on a team where the mindset is to win every single night. Coming from an organization that was kind of in rebuild to a team whose goal is to win the Stanley Cup is a pretty special feeling."
Ennis, who carries a $4.6 million cap hit, was traded in June along with Marcus Foligno for Jason Pominville and Marco Scandella.
The 27-year-old scored five goals and posted 13 points in 51 games with the Wild last season.
He signed his five-year contract in 2014 after posting 21 goals with the Sabres the previous season - the second time in four seasons he topped the 20-goal mark. Ennis posted 20 goals and 46 points during the 2014-15 season but his production has dropped significantly since over the past two years.