Eskimos open on top of the CFL Power Rankings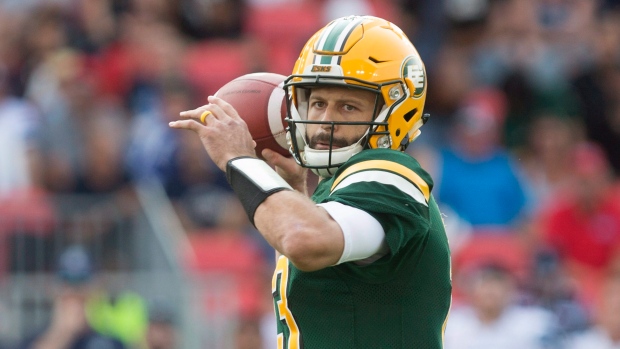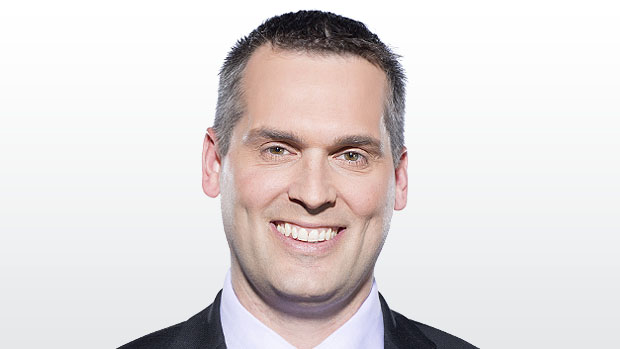 The Edmonton Eskimos and Calgary Stampeders are battling for top spot in the preseason edition of the TSN.ca CFL Power Rankings.
EDMONTON ESKIMOS
RECORD: - THIS WEEK: 1 LAST WEEK: -
Losing receivers Brandon Zylstra and Adarius Bowman, the league leaders in receiving yards in 2017 and 2016, respectively, will force QB Mike Reilly - the No. 1 player in TSN's Top 50 Players - to find new targets, but the veteran quarterback has thrown for more than 11,000 yards and 58 touchdowns, while rushing for 21 touchdowns himself, over the past two seasons. C.J. Gable is a top running back, and Derel Walker, Vidal Hazelton and Duke Williams will give Reilly some options in the passing game.
Key Injuries: CB Johnny Adams.
CALGARY STAMPEDERS
RECORD: - THIS WEEK: 2 LAST WEEK: -
Suspicions are that an injury affected the performance of QB Bo Levi Mitchell in 2017, as his performance dropped from the previous season, and the Stampeders still won a league-leading 13 games. If Mitchell is healthy and back on top of his game, the Stamps will be tough to beat.
Key Injuries: None.
TORONTO ARGONAUTS
RECORD: - THIS WEEK: 3 LAST WEEK: -
The reigning Grey Cup champions did win nine games in the regular season last year, which isn't particularly formidable, but as long as they keep QB Ricky Ray standing, they're going to be good. RB James Wilder was a breakout star last year and S.J. Green is the top returning receiver in the league, so Ray has some weapons to help him out.
Key Injuries: None.
SASKATCHEWAN ROUGHRIDERS
RECORD: - THIS WEEK: 4 LAST WEEK: -
The Riders will hope that Zach Collaros can rebound and, by extension, fix their QB woes. He has a strong supporting cast, with Jerome Messam running the rock and star receivers Duron Carter and Naaman Roosevelt hauling in passes. The pass rush, led by Charleston Hughes and Willie Jefferson should be difference-makers, too.
Key Injuries: None.
OTTAWA REDBLACKS
RECORD: - THIS WEEK: 5 LAST WEEK: -
Quarterback Trevor Harris has been the most efficient starting quarterback over the past couple of seasons, throwing 46 touchdowns and 15 interceptions, and has a supporting cast that includes RB William Powell and receivers Greg Ellingson, Brad Sinopoli and Diontae Spencer.
Key Injuries: None.
HAMILTON TIGER-CATS
RECORD: - THIS WEEK: 6 LAST WEEK: -
While the buzz is surrounding Johnny Manziel, it will be Jeremiah Masoli starting at quarterback and the TiCats looked like they turned the corner last season. Brandon Banks turned into an offensive playmaker, not just a return specialist, and the likes of (eventually) Terrence Toliver and Luke Tasker will give whomever is throwing the ball a chance to be successful.
Key Injuries: WR Shamawd Chambers, RB Alex Green, WR Terrence Toliver.
B.C. LIONS
RECORD: - THIS WEEK: 7 LAST WEEK: -
A lot depends on QB Jonathon Jennings, whose play dropped off quite a bit in 2017, but he was so good in 2016, so who knows which Jennings the Lions will get this year? He has a running game, and Bryan Burnham and Emmanuel Arceneaux are still top receivers, so there is a chance that the Lions could be better.
Key Injuries: OL Charles Vaillancourt.
WINNIPEG BLUE BOMBERS
RECORD: - THIS WEEK: 8 LAST WEEK: -
When healthy, the Bombers are better than this, but it's asking a lot for rookie QB Chris Streveler to make the jump from the University of South Dakota right into the starting role while Matt Nichols is out for the next month or so.
Key Injuries: DB Maurice Leggett, LB Ian Wild, QB Matt Nichols.
MONTREAL ALOUETTES
RECORD: - THIS WEEK: 9 LAST WEEK: -
The Alouettes are going to endure a difficult season. Drew Willy has been a backup for the past four years and he's the starting quarterback. Tyrell Sutton gives them a bit of a running game, and Ernest Jackson and Chris Williams are capable receivers, but they won three games last year and may not have improved a whole lot.
Key Injuries: None.
Scott Cullen can be reached at scott.cullen@bellmedia.ca