Esks release former All-Star WR Getzlaf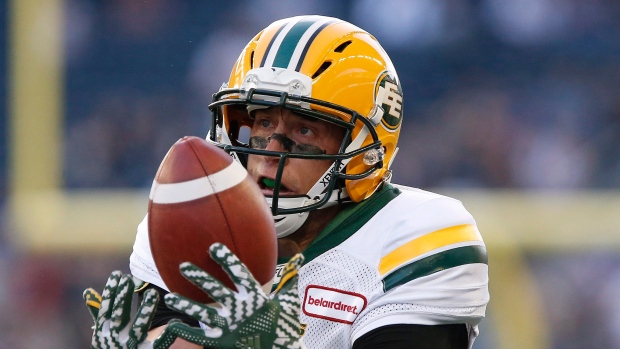 The Edmonton Eskimos have released Chris Getzlaf 15 weeks into his second season with the team.
Getzlaf, 34, owns just five receptions for 43 yards and one touchdown in eight games with the Eskimos this season.
He had 41 receptions for 455 yards and two touchdowns last season while appearing in all 18 games.
Getzlaf was named a CFL West Division All-Star twice (2012, 2013) during his eight-year stay with the Saskatchewan Roughriders from 2008-2015. He has not topped the 1,000-yard mark since posting 1,045 yards with the Riders in 2013.
Getzlaf is the older brother of Anaheim Ducks forward Ryan Getzlaf.