Esks' Willis questions Coehoorn's claims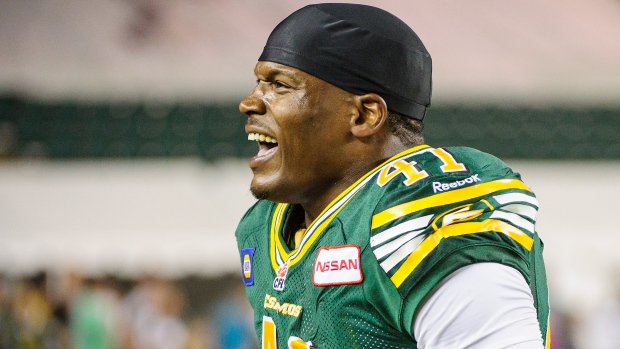 Six-year national CFL veteran Nate Coehoorn recently announced that he was retiring from the CFL primarily because of head injuries the wide receiver says he suffered. On Tuesday, Edmonton Eskimos defensive end Odell Willis, a former teammate of Coehoorn's, sent out a couple of tweets questioning the validity of the receiver's injury claims.
Based on his tweets, Willis suggests that Coehoorn's claims of head injuries and other ailments are not genuine, adding that in his opinion, his former teammate is retiring instead because the Eskimos reduced his salary. To date, it does not appear that Coehoorn has offered a response to Willis' tweets.
The former teammates played together as members of the Eskimos from 2013-16, winning the Grey Cup with Edmonton in 2015.