Evander Kane tops TSN Trade Bait board
The NHL's trading season is under way and TSN Senior Hockey Reporter Frank Seravalli provides an updated Trade Bait list with 20 names to keep an eye on.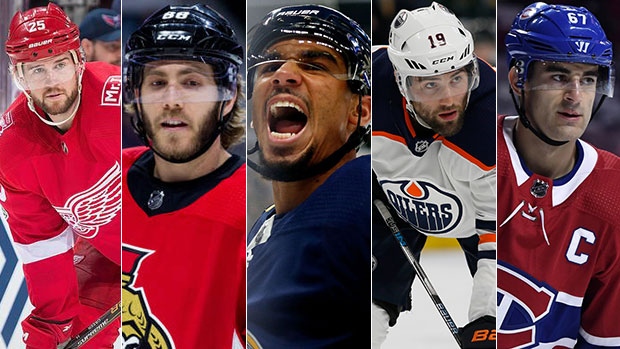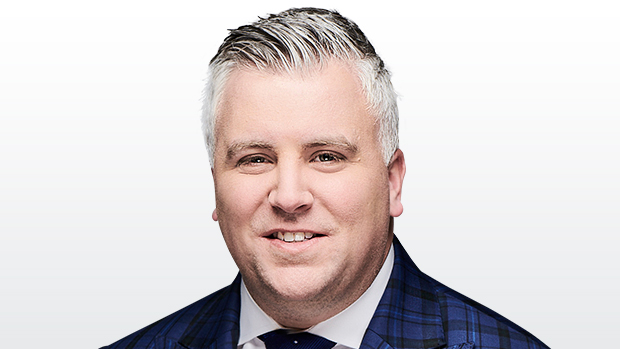 The Buffalo Sabres have been working to move left winger Evander Kane for weeks, long before frustrations boiled over in practice Wednesday.
Kane scuffled with teammate Justin Falk, who told him to "shut the bleep up, you selfish bleep," according to the Olean (N.Y.) Times Herald.
Although Kane shrugged off the incident as something that "happens more often than maybe [the media] sees," Kane's latest negative press would seemingly not enhance his trade value.
Then again, it may just have hastened his way out of Western New York.
With 47 days until the NHL's Feb. 26 trade deadline, the Kane Watch is officially on in Buffalo, as he tops the first TSN Trade Bait Top 20 board leading up to TradeCentre.
TSN Hockey Insider Pierre LeBrun reported Tuesday that Sabres' GM Jason Botterill has set the asking price for Kane at three assets: a first-round pick, a prospect and a conditional draft pick.
Whether Botterill receives that price for his most mercurial asset remains to be seen.
Kane, 26, is on pace to match a career-high 30 goals playing on a Sabres' squad dead last in the Eastern Conference by a whopping 10 points.
Jets fans chanted "Best Trade Ever" at Bell MTS Place last week when the Sabres were in town, referencing Kane's 2015 trade to Buffalo, which came shortly after another public run-in with teammates involving a dress code violation.
Exactly half (10) of the players on TSN's list are from Canadian clubs ­– not surprising considering five of Canada's seven teams are on track to miss the Stanley Cup playoffs.
Two pairs of forwards from the Montreal Canadiens (No. 5 Max Pacioretty and No. 7 Alex Galchenyuk) and Ottawa Senators (No. 4 Mike Hoffman and No. 9 Zack Smith) are nestled inside the top 10. Trade winds have swirled around all four, but the biggest question is whether those players – none of whom are rentals – will be moved before the deadline or during the summer when more seismic changes may occur.
A new $30-million contract for Vegas Golden Knights' leading scorer Jonathan Marchessault last week raised eyebrows about the futures of pending UFAs James Neal (No. 10) and David Perron. (No. 11). Both were drafted with an eye toward flipping them for future assets, though GM George McPhee couldn't have imagined last June his team would have the NHL's second best record at their bye week.
The Top 20
Player
Pos
Age
17-18 Cap Hit
GP
G
PTS
Past 17-18
Clause
1.

Evander Kane

, BUF

LW

26

$5.25M

43

16

35

UFA

2.

Mike Green

, DET

RD

32

$6M

41

4

24

UFA

NTC

3.

Patrick Maroon

, EDM

LW

29

$1.5M

42

9

21

UFA

4.

Mike Hoffman

, OTT

LW

28

$5.19M

42

11

29

2 years

M-NTC

5.

Max Pacioretty

, MTL

LW

29

$4.5M

42

10

23

1 year

6.

Thomas Vanek

, VAN

LW

33

$2M

43

12

29

UFA

7.

Alex Galchenyuk

, MTL

LW

23

$4.9M

42

10

23

2 years

8.

Erik Gudbranson

, VAN

RD

26

$3.5M

30

0

2

UFA

9.

Zack Smith

, OTT

LW

29

$3.25M

28

3

10

3 years

M-NTC

10.

James Neal

, VGK

LW

30

$5M

41

18

29

UFA

M-NTC

11.

David Perron

, VGK

RW

29

$3.75M

35

9

34

UFA

M-NTC

12.

Ian Cole

, PIT

LD

28

$2.1M

36

2

7

UFA

13.

Andrew Shaw

, MTL

C/RW

26

$3.9M

42

10

19

4 years

14.

Mark Letestu

, EDM

C

32

$1.8M

44

8

16

UFA

15.

Rick Nash

, NYR

LW

33

$7.8M

42

9

17

UFA

M-NTC

16.

Cody Franson

, CHI

RD

30

$1M

23

1

7

UFA

17.

Robin Lehner

, BUF

G

26

$4M

33

3

.910

RFA

18.

Dion Phaneuf

, OTT

LD

32

$7M

40

3

13

3 years

M-NTC

19.

Petr Mrazek

, DET

G

25

$4M

12

4

.890

RFA

20.

Tyson Barrie

, COL

RD

26

$5.5M

34

4

27

2 years