Even with shutout, did Ducks buy Boudreau a little time?
Off to the NHL's worst offensive start since 1930, the Anaheim Ducks try to build off a solid performance against the Chicago Blackhawks. TSN Senior Hockey Reporter Frank Seravalli writes.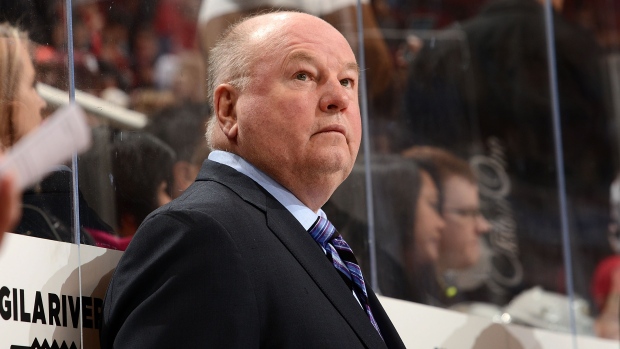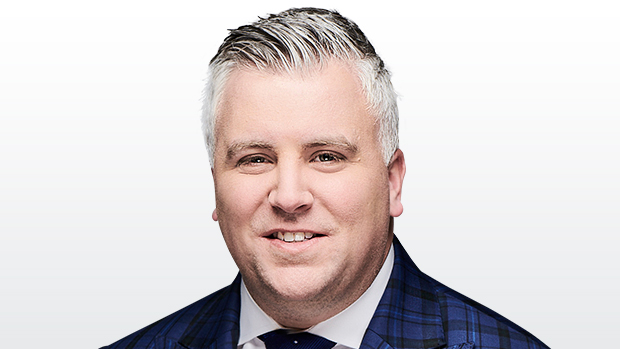 Blanked again, this time by the Chicago Blackhawks, the Anaheim Ducks are off to the NHL's worst offensive start since 1930.
The Ducks have netted just six goals and were shutout Monday night for the fifth time in eight games (1-5-2) to start the season, matching the 1930-31 New York Americans' futility.
Only the 1927-28 and 1928-29 Pittsburgh Pirates, who collected four goals in their first eight, have scored fewer to start a season - and forward passing wasn't even allowed then in the offensive zone.
Tuesday night the Ducks face the Stars. Dallas captain Jamie Benn has two more goals than the entire Ducks roster this season. Anaheim has not scored in 128 minutes and 36 seconds and counting.
Reading those jaw-dropping stats, you would think the Ducks were battered in a rematch of last year's Western Conference final. Except, the Ducks actually looked like the Stanley Cup contender we've been expecting to see.
They controlled play for long stretches - and did just about everything except score. They outshot Chicago, 19-6, in the third period and tossed at least five or six Grade-A scoring chances at Corey Crawford. They had another two cracks quickly in 3-on-3 action, including Ryan Getzlaf diving for a put-back, before Jonathan Toews converted off a turnover 51 seconds into overtime.
With head coach Bruce Boudreau's job on the line, Corey Perry registered eight shots on goal. His top line with Getzlaf was a force all night. The Ducks had just 15 total shots on goal on Saturday in Minnesota. Monday's game was a marked improvement.
"That's the best game we've played all year," Boudreau told reporters. "We were in their face all night long and we were after them. Unfortunately, right now, goals are really difficult to come by… We need to build on it and not be disappointed."
The big question: Is Anaheim's proof of a pulse enough to prevent major looming changes?
Even with another shutout, the Ducks' newfound life seemed to say a lot about their collective opinion of Boudreau. It would've been easy to roll over against the Blackhawks and hope that GM Bob Murray makes a change with the team plane somewhere over Missouri or Oklahoma on Monday night.
Instead, the Ducks seemingly now have two more stops to state their case on this road trip, and turn Monday's momentum into a blanket for the dumpster fire. If Anaheim doesn't start scoring by Thursday night in St. Louis, all bets are off. They would be returning home requiring a near flawless run (like 43-22-7) just to get to last year's 97-point playoff threshold.
Meanwhile, the Blackhawks also have not scored in regulation in back-to-back games. They are the first team to post consecutive overtime shutouts since overtime was reintroduced in 1983-84, according to Elias Sports Bureau. They are off Tuesday, while the Ducks skate on pins and needles in Dallas.
Frank Seravalli can be reached at frank.seravalli@bellmedia.ca