Ex-Dolphin Martin charged over Instagram post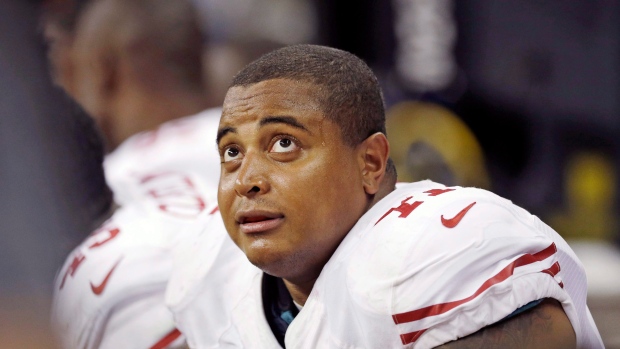 Former Miami Dolphins offensive tackle Jonathan Martin has been charged with making criminal threats against the Los Angeles-area high school he attended stemming from an Instagram post last month. Police confirmed to the Los Angeles Times on Tuesday that a warrant has been issued for his arrest, but that the LAPD was currently speaking to his attorney.
On March 13, the Los Angeles Police Department charged the 28-year-old Martin with four felony counts of making criminal threats, as well as a single count of carrying a loaded firearm in public, which is a misdemeanor.
Martin, who was the target of harassment from teammates with the Dolphins in 2013, is expected to turn himself into authorities at some point on Tuesday.
On Feb. 23 on a verified Instagram account in a since deleted post, Martin wrote "When you're a bully victim & a coward, your options are suicide, or revenge" and included the handles of former teammates who bullied him with the Dolphins including Mike Pouncey and Ritchie Incognito.The post displayed a shotgun with the Dolphins and the high school's name - Harvard Westlake - tagged on it alongside ammunition on a bed.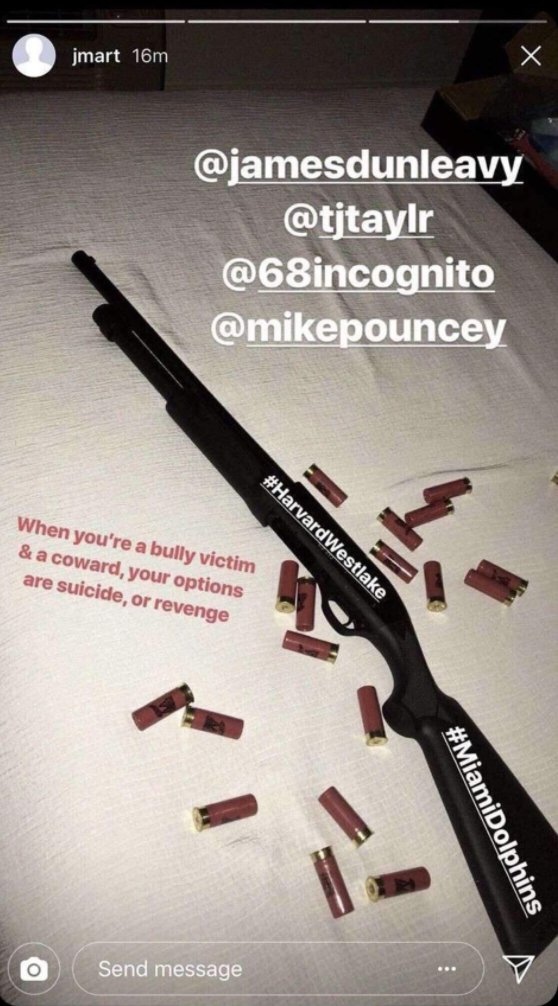 The post triggered the closure of the school and Martin was taken into police custody for questioning.
A second-round pick out of Stanford in 2012, Martin retired from the NFL in 2015 due to a back injury. After leaving the Dolphins, the Pittsburgh native had brief stints with the San Francisco 49ers and the Carolina Panthers.