Examining the goaltending market as Calgary considers upgrade
Flames GM Brad Treliving must ask himself if he's willing to bet a potential playoff run on the tandem of David Rittich and Mike Smith, Frank Seravalli writes.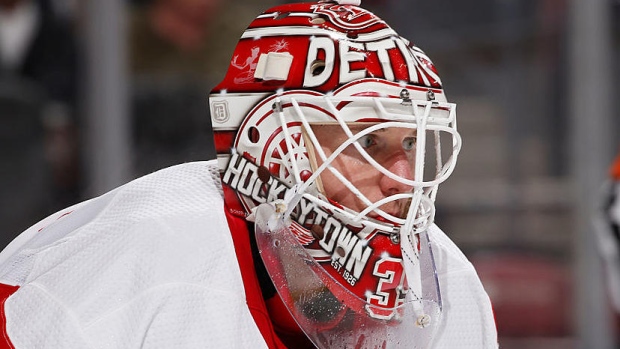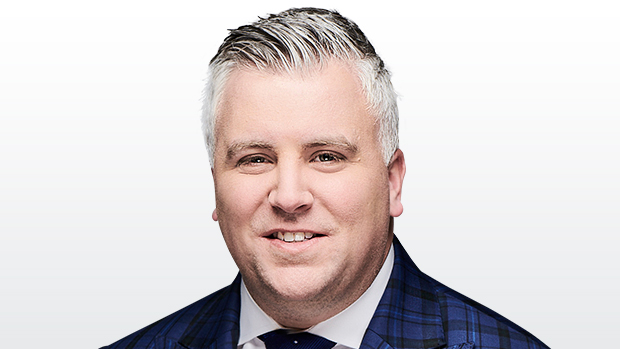 TSN Hockey Insider Darren Dreger reported Wednesday that the Calgary Flames have explored the possibility of improving their goaltending, reportedly kicking the tires on Detroit's Jimmy Howard.
The Flames have allowed 21 goals over their last five games. David Rittich has just an .810 save percentage in his last three starts; Mike Smith has not provided a security blanket at .890 since the All-Star break.
But the question of whether GM Brad Treliving should pursue help in net was percolating even before Rittich and Smith faltered in recent games.
Take the small sample size away and the Flames rank 21st in the NHL in save percentage (.900). The league average is .903.
Treliving must ask himself is if he's willing to bet this roster on a tandem of Rittich and Smith to carry Calgary into the playoffs. He also has to balance the Flames' other wants and needs – and whether to pursue a big-name winger like Ottawa's Mark Stone – because there may not be enough assets to fulfill both wishes.
To help answer the first question, it makes sense to take a look at the larger goaltending market.
Which other teams could potentially be looking for help? The market is not huge.
Philadelphia: Finally, the Flyers seem to have a long-term answer in 20-year-old wunderkind Carter Hart. They will need to find a veteran presence to support him, and summer training partner Cam Talbot from the Oilers could fit the bill. The Flyers have reportedly held preliminary discussions with Edmonton about the possibility.
Columbus: The Blue Jackets will have a need if they trade two-time Vezina Trophy winner Sergei Bobrovsky.
Colorado: The Avalanche's season has cratered around goaltending. Since Dec. 4, pending UFA Semyon Varlamov has an .875 save percentage and his heir, Philipp Grubauer, has been equally as bad at .878.
Carolina: The Hurricanes haven't made the playoffs since 2009 and they're just one point out now. They've hung in the race despite below-average numbers from two netminders in 2019 – Curtis McElhinney (.902) and Petr Mrazek (.892) – both of whom do not have a contract for next season.
Florida: The Panthers appear to have their sights set on Bobrovsky – if not now, then in free agency.
There has been no hint so far that Colorado or Carolina is seeking help at the position. Also, New Jersey and Ottawa don't seem to have an imminent need to address their goaltending woes before the deadline.
The next question: Who is potentially available? It would appear that supply exceeds demand, which could reduce the acquisition cost.
Canucks GM Jim Benning, who has been on his own quest to find goaltending help, told reporters this week that teams were seeking second- and third-round picks in return for available netminders. Benning settled on adding AHL stop-gap Marek Mazanec from the New York Rangers for a seventh-round pick, so Vancouver hopefully won't have to trot out 19-year-old Mikey DiPietro again.
The Trade Bait:
Jimmy Howard, Detroit (No. 9 on the latest Trade Bait board): Howard has been excellent this season with a .914 mark for the 29th-place Wings. Detroit has flirted with the idea of re-signing Howard, 34, but GM Ken Holland is expected to move Howard for the right price. Holland is believed to be seeking a first-round pick, but without a big market as explained above, the final sale price could well be a second-rounder.
Sergei Bobrovsky, Columbus (No. 10 on the latest Trade Bait board): Bobrovsky, 30, holds all of the cards with a complete no-move clause. Would he waive to go to Calgary? Would he waive for a rental situation? Then there is the fact that he hasn't gotten the Blue Jackets out of the first round and was pulled twice in the only series he won with the Flyers in 2010-11.
Cam Talbot, Edmonton (No. 14 on the latest Trade Bait board): By this point, there's no question Talbot would appreciate a fresh start elsewhere. The Oilers have tried to pump him up, starting him in four of six games since the All-Star break, potentially to increase the pending UFA's trade value. He is a level below Howard and Bobrovsky in the pecking order. Some teams have wondered if he might be primed to bounce back like Devan Dubnyk did once he was freed from a poor foundation in Edmonton. Other teams believe his superb 2016-17 season is the aberration, not these last two. For now, Talbot remains the easiest vehicle for the Oilers to alleviate the cap crunch and activate defenceman Andrej Sekera.
The Flames are also believed to have internally discussed the possibility of Jonathan Quick from the Los Angeles Kings. Quick, 33, is a two-time Stanley Cup winner with a .922 save percentage in 85 career playoff games – including a spectacular .946 run in 2011-12.
However, with no indication that the Kings have interest in moving Quick, coupled with his likely higher acquisition cost and recent frequent injury history, it would certainly require a big commitment from the Flames.
With 11 days until the trade deadline, enough time for Calgary's goaltending to potentially stabilize again, we'll see how much of a splash – if any – Treliving wants to make on the market.
Contact Frank Seravalli on Twitter: @frank_seravalli​