Expansion draft could be hurdle to NHL vote
While expansion was on the agenda during Monday's NHL Board of Governors meeting, the talks had more to do with how new franchises would affect current teams rather than where new teams would be located, writes TSN Senior Hockey reporter Frank Seravalli.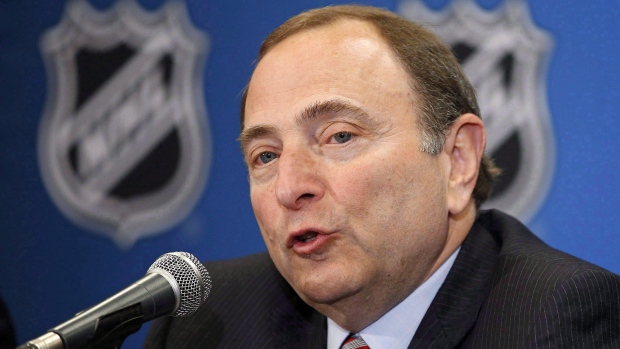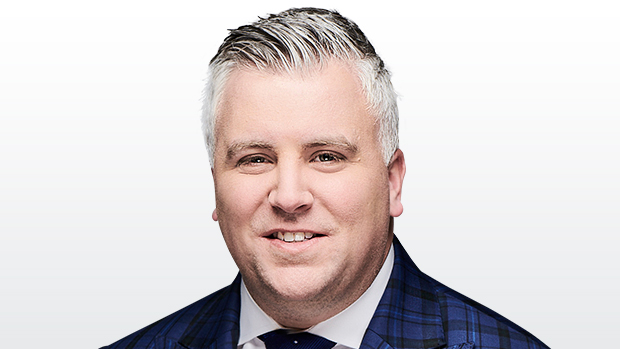 PEBBLE BEACH, Calif. — As enticing as a $17 million check would be for each of the NHL's 30 owners in exchange for inviting a new city to join their exclusive fraternity, the deliberation to expand Quebec City and/or Las Vegas is more nuanced than that.
The question on the mind of most inside Monday's Board of Governors meeting was: How would expansion affect my team?
Long before commissioner Gary Bettman and the NHL's executive committee can even pose a vote to the full Board of Governors on expansion, a bevy of details must be sorted out, starting with the format of an expansion draft.
No such deliberations took place at the scenic Inn at Spanish Bay on Monday. The league's presentation on expansion took up 15 to 20 minutes of the two-hour full board meeting, according to Bettman, and did not include "substantive discussions of those issues."
"There are a myriad (of issues), and within that are a lot of sub-issues that have to be addressed," Bettman said. "For example: When? What will be the terms of the expansion draft? What would be the terms of an expansion draft if it's one team or if it's two teams? What will be the role or the position in the entry draft?"
As one governor pointed out on Monday: the last time the NHL expanded in 2000, there was no salary cap. If the NHL does decide to expand this time around, there is concern teams would use the expansion draft as another buyout period of sorts, using it as a chance to cut ties from prohibitive contracts by leaving those high-priced players unprotected.
There is also the issue of whether players with no-movement or no-trade clauses should be open to claims in the expansion draft. Any expansion team drafting would also have to keep an eye on their own salary cap restrictions.
Governors understand $500 million should buy any expansion team every opportunity to ice a competitive team from Day 1. That is also in the best interest of everyone, as the expansion Thrashers proved it is impossible to be a viable franchise without on-ice success.
The list of quirks and snags is long. How many players must be exposed? Will teams be permitted to make trades with a guarantee an expansion team won't select a certain unprotected player? Should expansion teams be included in the draft lottery for the No. 1 overall pick?
These are the issues governors and GMs want ironed out long before any vote to expand. To a billionaire, $17 million might not be worth the collateral damage to his franchise.
"That's after you get past the point: Do we want to expand? Are these the right markets? Are these the right applicants? Are we comfortable with the arena?" Bettman asked rhetorically. "The list goes on and on. It's an important, significant business decision, and it's being treated in a businesslike way."
OTHER BOARD NOTES:
- Bettman was most emphatic when asked about whether the NHL is stalling to see if a legitimate applicant from Seattle could emerge. Reports indicate a vote in Seattle City Council in January on a new arena site. Bettman did not rule out re-opening the process in the future, but said this current deliberation is focused on Las Vegas and Quebec City.
"We're going to go through this process, complete this process one way or the other, and that's where we'll be," Bettman said. "If we decide at another point in time to re-open expansion, and I'm not saying we would, that's a subsequent decision. This process is this process for these two applicants. Period."
- Though Bettman announced next year's salary cap could be between this year's $71.4 million mark and $74.5 million, he could not stress enough how it is a "very, very, very rough projection." One year ago, the projection offered at this meeting was $73 million. It ended up at $71.4 million. Given the volatility in the Canadian dollar, you can rest assured most GMs will play it very conservatively between now and when the official 2016-17 number is released in June.
- That salary cap projection includes a five per cent escalator, a number which needs to be agreed upon with the NHL Players' Association. Next season could well be the year players decide they're fed up with the amount of escrow being withheld from their paychecks, which could keep the cap relatively flat.
- Bettman said there were no issues communicated on the new 3-on-3 overtime format and coach's challenge. "Everybody's pleased," Bettman said. "All good."
- On the docket for Tuesday: Discussion of the league's concussion protocol, as well as the rule for compensation of executives and coaches under contract being hired by new teams.
Frank Seravalli can be reached at frank.seravalli@bellmedia.ca.