Expect classic Kesler in second-round matchup with McDavid
Anaheim Ducks agitator Ryan Kesler will do his very best to get under the skin of Edmonton Oilers superstar Connor McDavid in Round 2 of the Stanley Cup Playoffs, Frank Seravalli writes.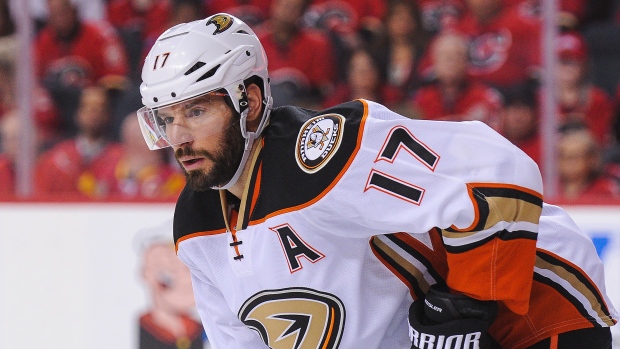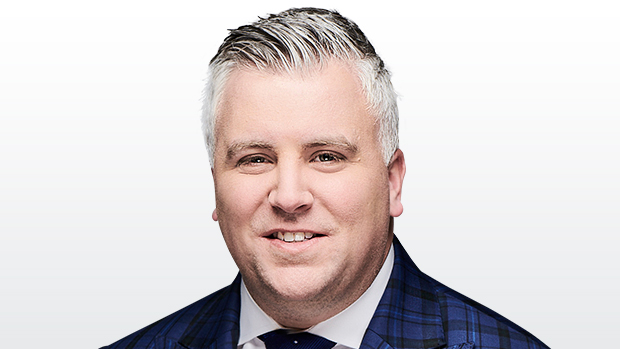 ANAHEIM, Calif. — Corey Perry laughed. Thinking back, it was the quintessential Ryan Kesler way to open the Stanley Cup playoffs.
There was Kesler in the middle of the slot, stuck in a Mikael Backlund headlock while Troy Brouwer rained blows down upon him.
Kesler would soon be heading to the penalty box ­– for the second time in those final four minutes of Game 1 against the Calgary Flames – but that didn't matter.
There was 0.9 seconds left and the Ducks were skating off the Honda Center ice with one-game edge. Kesler's delay-of-game penalty was one of the most creative, if not annoying, ways to end a playoff game.
Anaheim was clinging to a scant, 3-2 lead on Calgary. Johnny Gaudreau and the Flames were buzzing, riding the momentum of a two-man advantage, and their net was empty.
Dougie Hamilton wound up for a blast from the point. Time was running out. Kesler blocked Hamilton's shot, settled it in front of himself, and just sat on it. Nonchalantly.
By the time the referees whistled him for deliberately freezing the puck, and Backlund and Brouwer took their shots, Kesler had ragged almost eight full seconds off the clock.
Game over.
"It's what he does," Perry said, chuckling on Tuesday.
It may have been illegal, it may have been maddening, but what made that sequence so uniquely Kesler was how clever and aware he was in the moment.
Kesler is so effective at getting under the skin of opponents not only because he yaps or whacks, but because he is also usually right there in your face making the smart play ­– even if it means he has to take a few punches to the head to do it.
"I thought it was a great play," Perry said. "Think about it: You don't want to get it and throw it to the wall. We were down 6-on-4."
"That was just desperation," Kevin Bieksa said. "I don't even think that's him trying to get into opponents' heads. It was just a smart play."
Without provoking, his vexation of opponents is a useful byproduct. Kesler is the ultimate playoff villain, a delightfully cantankerous and unapologetic thorn who also happens to be an offensive threat.
Now Kesler will attempt to drive Connor McDavid crazy, the player who has given the rest of the NHL fits all year.
Kesler and McDavid will take centre stage in the battle between the Selke Trophy finalist and the surefire Hart Trophy finalist, beginning in Southern California on Wednesday night.
Just don't tell Kesler that.
"It's not me against McDavid," Kesler told reporters Monday. "It's the Anaheim Ducks against the Edmonton Oilers. We're going to look at ways to shut that line ­– and the other lines – down, but it's bigger than just one guy."
In this best-of-seven second-round clash between the Oilers and Ducks, it may not be a stretch to say the series hinges on that one matchup. It isn't every round you see two of the very best at their skillset go toe-to-toe. The odds will be significantly stacked against Edmonton to advance to the Western Conference final if McDavid – one of two 100-point scorers in the last three seasons – is held to just one non-empty net goal like last round.
Kesler will be at the centre of it all, Ducks coach Randy Carlyle more or less admitted on Tuesday, saying he planned to remain committed tospecific player-on-player matchups.
"We were a line-matching hockey club in the preseason. The things we're doing now, we've done since the first day of training camp and exhibition games," Carlyle said. "It's something we deem as necessary to give ourselves the best chance for success. Some people look at it as a negative, and for some teams, it can be a negative. We know that."
McDavid has barely skated an inch in his career against the Ducks without Kesler breathing all over him. He's faced Kesler at even-strength more than any other player in the NHL in his career, a whopping 78:26 over eight games.
Kesler will try to knock McDavid off his game with incessant abuse starting on draws, which is nothing new for the Oilers' captain. Part of Kesler's pest presence is the well-documented stick work in his repertoire.
"If he loses the faceoff, he's probably going to give the guy a shot," Bieksa said. "It's either a slash or a cross-check, almost every time. That's how it starts."
And sometimes it ends with Kesler just sitting on a puck, with the whole province of Alberta exasperated. Nothing is by accident, it seems, when Kesler is just being Kesler.
"That's why Kes is here," Perry said. "He's here for a reason, to be part of that and be on their top guys. He's tenacious. He's hard on the puck, hard on you. He doesn't care what game it is or who you're playing. You're going to get the same guy."
Contact Frank Seravalli on Twitter: @frank_seravalli