Faking It: Sports counterfeiting revealed
Rick Westhead investigates how counterfeiting affects Canadian sports fans on several fronts.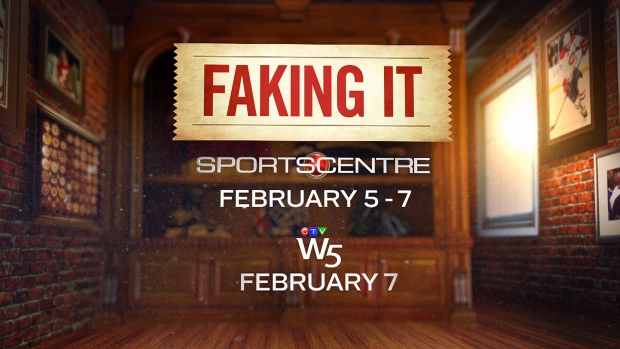 Professional sports are big business.
With the billions of dollars generated annually though game tickets, merchandise and memorabilia, it should come as no surprise that counterfeiting has become a major issue.
In 'Faking It,' a special TSN/CTV W5 co-production that begins Thursday on SportsCentre, Senior Correspondent Rick Westhead investigates how some sports memorabilia is not what it seems, how fans are being taken in by fake tickets, and how bogus team jerseys from China make their way to Canada.
Part 1 (Thursday, Feb. 5 on SportsCentre) THE NAME GAME
Every year, one of Canada's biggest sports memorabilia shows takes place in Toronto. It features booths where autographed memorabilia can be authenticated - for a price.
Armed with sports photos with deliberately faked autographs, Rick visits the show to find out just how sharp-eyed some of the authenticators are.
Part 2 (Friday, Feb. 6 on SportsCentre) TICKETS TO NOWHERE
A young couple arrives at Toronto's Air Canada Centre with tickets they bought online as a Christmas present, only to be told the tickets are fake.
As more fans are being burned by the phony ticket scam, police and pro sports teams are looking for ways to deal with this growing fraud and help buyers protect themselves from being duped.
Part 3 (Saturday, Feb. 7 on SportsCentre) JERSEY PLOYS
Sports fans spend a lot of money on their favourite teams' jerseys. But the market for officially licensed apparel is being undermined by knock-off products, most of which are illegally imported from China.
It's a big concern for major pro sports leagues. Rick takes a hidden camera inside Chinese factories where the fake jerseys are produced, showing how easy it is to order these cheap, bogus products that look just like the real thing.