Falcons' DT Jarrett signs franchise tag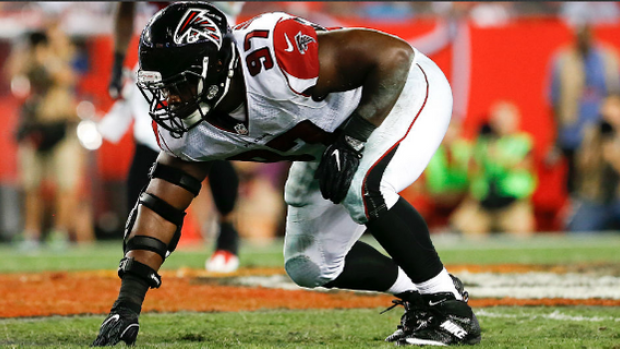 The Atlanta Falcons announced Monday defensive tackle Grady Jarrett has signed his franchise tag.
Under the tag, Jarrett would play on a one-year contract for a little more than $15 million, but the two sides could still come to a long-term agreement. Jarrett and the Falcons have until July 15 to reach a long-term deal.
"As we have said since the end of the season, getting a deal done with Grady is our priority," Falcons GM Thomas Dimitroff said back in March. "Applying the franchise tag to him does not change that in any way. Our aim is for Grady to be an integral part of our plan for many years to come and this allows us to extend our negotiating window."
The 25-year-old Jarrett has played his entire four-year career with the Falcons after the team selected him in the fifth round of the 2015 Draft.
In 14 games last year, Jarrett had 52 tackles and a career-high six sacks.