Falcons take over top spot in NFL Power Rankings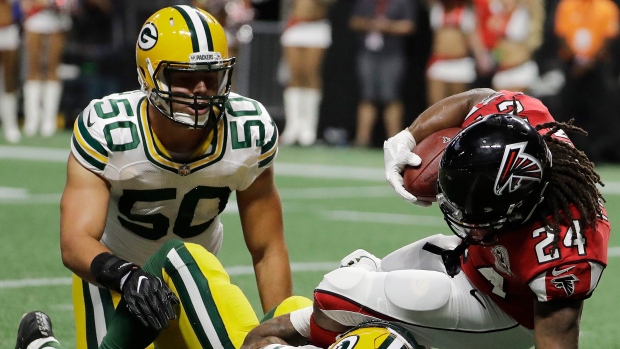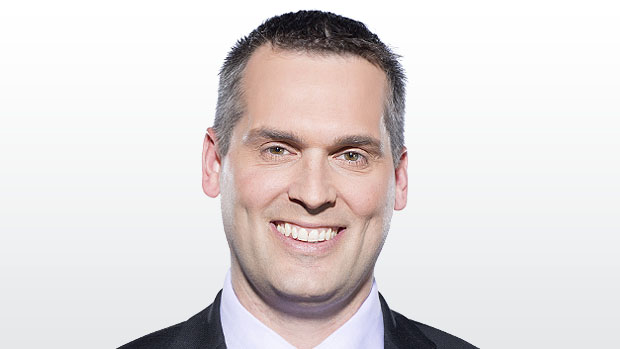 The Atlanta Falcons have flown to the top of the TSN.ca NFL Power Rankings, knocking out the Green Bay Packers, who they soundly defeated in Week Two.
Behind the Falcons, the Kansas City Chiefs, New England Patriots and Pittsburgh Steelers are next in line.
Other teams moving up after the second week include the Denver Broncos, going from 16 to eight, Carolina Panthers, jumping from 15 to 10, and the Miami Dolphins, moving from 22 to 15.
Teams moving down include the Dallas Cowboys, dropping from five to 14, Seattle Seahawks, sliding from seven to 17, and the L.A. Chargers, moving from 12 to 21.

ATLANTA FALCONS
THIS WEEK: 1 LAST WEEK: 4 RECORD: 2-0
The Falcons were impressive in dismantling the previously top-ranked Packers, holding a 34-10 lead into the fourth quarter before Green Bay added a couple of late scores.
Key Injuries: LB Vic Beasley (hamstring), T Ryan Schraeder (concussion).
KANSAS CITY CHIEFS
THIS WEEK: 2 LAST WEEK: 9 RECORD: 2-0
Rookie running back Kareem Hunt has put up 355 yards and five touchdowns in his first two NFL games; nice to get a superstar in the third round.
Key Injuries: RB Spencer Ware (knee), FS Eric Berry (Achilles), C Mitch Morse (foot), G Parker Ehringer (knee).
NEW ENGLAND PATRIOTS
THIS WEEK: 3 LAST WEEK: 3 RECORD: 1-1
After a disappointing result in Week One, the Patriots went to New Orleans and re-established that they are, in fact, still good. QB Tom Brady threw for 447 yards, the third-most yardage he's had in a regular-season game.
Key Injuries: WR Julian Edelman (knee), WR Danny Amendola (head), RT Marcus Cannon (ankl/concussion), LB Dont'a Hightower (knee).
PITTSBURGH STEELERS
THIS WEEK: 4 LAST WEEK: 2 RECORD: 2-0
The Steelers cruised to an easy, and expected, win at home against Minnesota. They likely would have won if Sam Bradford was playing quarterback for the Vikings, but once it was Case Keenum? Practically a lock.
Key Injuries: OLB Bud Dupree (shoulder), DE Stephon Tuitt (biceps).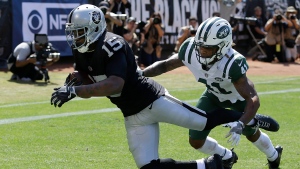 OAKLAND RAIDERS
THIS WEEK: 5 LAST WEEK: 6 RECORD: 2-0
It's hard to put too much stock in the Raiders blowing out the Jets, because that's going to be the default setting most weeks, but the Raiders spread the ball around and veteran WR Michael Crabtree still caught three touchdown passes in a 45-20 win.
Key Injuries: None.
GREEN BAY PACKERS
THIS WEEK: 6 LAST WEEK: 1 RECORD: 1-1
The Packers were overwhelmed at Atlanta, and injuries on the offensive line look like they will place added pressure on QB Aaron Rodgers.
Key Injuries: RT Bryan Bulaga (ankle), LT David Bakhtiari (hamstring), T Jason Spriggs (hamstring), ILB Jake Ryan (concussion/hamstring), DT Mike Daniels (hip).
MINNESOTA VIKINGS
THIS WEEK: 7 LAST WEEK: 8 RECORD: 1-1
The Vikings move up one spot even after getting routed 26-9 at Pittsburgh, but that's a reflection of positivity with QB Sam Bradford appearing more likely to be ready to play in Week Three. If it's Case Keenum again, drop the Vikes about 10 spots.
Key Injuries: None.
DENVER BRONCOS
THIS WEEK: 8 LAST WEEK: 16 RECORD: 2-0
The Broncos had their way with Dallas, winning 42-17, and QB Trevor Siemian is quickly quieting critics, throwing six touchdown passes through the first two games.
Key Injuries: RB Devontae Booker (wrist), DE Jared Crick (back), LT Garrett Bolles (ankle).
DETROIT LIONS
THIS WEEK: 9 LAST WEEK: 10 RECORD: 2-0
The Lions had a relatively easy time winning by 14 points at the Giants on Monday night, even with QB Matthew Stafford throwing for just 122 yards. DE Ezekiel Ansah led the way defensively, with three sacks, against the G-Men.
Key Injuries: MLB Jarrad Davis (concussion).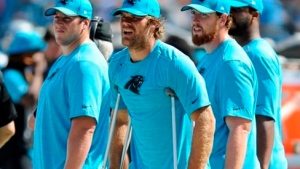 CAROLINA PANTHERS
THIS WEEK: 10 LAST WEEK: 15 RECORD: 2-0
Beating the Bills by three field goals to one is not exactly an inspiring result, and losing TE Greg Olsen for 6-8 weeks with a broken foot will affect the offence, but the Panthers still have some weapons to keep the ball moving.
Key Injuries: TE Greg Olsen (foot), C Ryan Kalil (neck).
BALTIMORE RAVENS
THIS WEEK: 11 LAST WEEK: 14 RECORD: 2-0
The Ravens earned a comfortable home win against Cleveland, but also lost one of the best offensive linemen in football, with Marshal Yanda suffering a broken ankle, and that could have some season-long implications.
Key Injuries: RB Danny Woodhead (hamstring), RG Marshal Yanda (ankle).
PHILADELPHIA EAGLES
THIS WEEK: 12 LAST WEEK: 11 RECORD: 1-1
Even though they lost 27-20 at Kansas City, the Eagles had a decent showing, putting up 406 yards, but a couple of turnovers proved to be costly. Generally, though, they should be feeling pretty good about the early signs from second-year QB Carson Wentz.
Key Injuries: CB Ronald Darby (ankle), FS Rodney McLeod (hamstring).
TENNESSEE TITANS
THIS WEEK: 13 LAST WEEK: 13 RECORD: 1-1
While veteran RB DeMarco Murray battles a hamstring injury, second-year RB Derrick Henry is an exciting alternative with a heavy running style leading to 92 yards and a touchdown on 14 touches at Jacksonville in Week Two.
Key Injuries: SS Jonathan Cyprien (hamstring), WR Corey Davis (hamstring).
DALLAS COWBOYS
THIS WEEK: 14 LAST WEEK: 5 RECORD: 1-1
Getting stomped at Denver should be an eye opener for the Cowboys, especially when RB Ezekiel Elliott couldn't get loose, rushing for eight yards on nine carries.
Key Injuries: MLB Anthony Hitchens (knee), CB Nolan Carroll (concussion).
MIAMI DOLPHINS
THIS WEEK: 15 LAST WEEK: 22 RECORD: 1-0
The Dolphins stuck with their tried-and-true weapons in a 19-17 win at the Chargers, with RB Jay Ajayi getting 28 carries and WR Jarvis Landry getting targeted 15 times in the passing game.
Key Injuries: QB Ryan Tannehill (knee).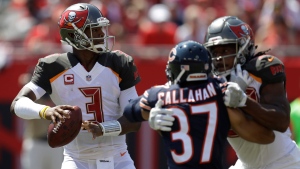 TAMPA BAY BUCCANEERS
THIS WEEK: 16 LAST WEEK: 18 RECORD: 1-0
The Bucs had a 26-0 lead at the half against Chicago, which made for an easy first game coming back from a bye week.
Key Injuries: DT Gerald McCoy (ankle), RB Doug Martin (suspension).
SEATTLE SEAHAWKS
THIS WEEK: 17 LAST WEEK: 7 RECORD: 1-1
It's hard to be optimistic about Seattle's current situation, and a 12-9 home win against San Francisco would seem like a red flag, mostly because the offensive line isn't protecting QB Russell Wilson. One plus, though, is that seventh-round pick Chris Carson took advantage of his opportunity and put up 100 yards on 21 touches against the 49ers.
Key Injuries: None.
WASHINGTON
THIS WEEK: 18 LAST WEEK: 19 RECORD: 1-1
Washington was solid enough in their road win at the Rams, and RB Chris Thompson was the difference-maker with 106 yards and two touchdowns on just six touches.
Key Injuries: MLB Mason Foster (shoulder), TE Jordan Reed (chest).
LOS ANGELES RAMS
THIS WEEK: 19 LAST WEEK: 25 RECORD: 1-1
The Rams did lose at home to Washington last week, but there are still positive developments here in the early going, with RB Todd Gurley running like he did as a rookie, and QB Jared Goff playing nothing like he did as a rookie. Let's see how they fare in a Thursday night slog at San Francisco.
Key Injuries: None.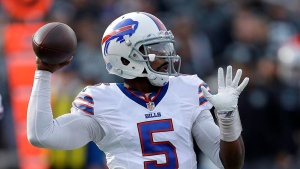 BUFFALO BILLS
THIS WEEK: 20 LAST WEEK: 17 RECORD: 1-1
Managing just three points at Carolina naturally earns criticism for the Bills' offence, and they couldn't run the ball, except when QB Tyrod Taylor scrambled for 55 yards on eight carries.
Key Injuries: None.
L.A. CHARGERS
THIS WEEK: 21 LAST WEEK: 12 RECORD: 0-2
The Chargers coughed up a fourth-quarter lead against Miami and their inability to run the ball (Melvin Gordon had 13 yards on nine carries) can make it tough to hold a lead, even a narrow one.
Key Injuries: WR Mike Williams (back), CB Jason Verrett (knee).
ARIZONA CARDINALS
THIS WEEK: 22 LAST WEEK: 26 RECORD: 1-1
A 16-13 overtime win at Indianapolis might be about what was expected from the Cardinals after losing star RB David Johnson to injury. The Colts are awful, and Arizona had to rally in the fourth quarter to even force overtime.
Key Injuries: RB David Johnson (wrist), WR John Brown (quadriceps), TE Jermaine Gresham (ribs), ILB Deone Buccanon (ankle).
NEW ORLEANS SAINTS
THIS WEEK: 23 LAST WEEK: 24 RECORD: 0-2
The Saints are apparently as bad as expected on defence, but there are bigger concerns, with injuries on the offensive line and no reasonable way to get Adrian Peterson involved in the offence. He's getting squeezed on both sides by Mark Ingram and Alvin Kamara and has just 14 carries through two games.
Key Injuries: RT Zach Strief (knee), LT Terron Armstead (shoulder).
JACKSONVILLE JAGUARS
THIS WEEK: 24 LAST WEEK: 21 RECORD: 1-1
The optimism generated by a Week One win at Houston was given back by a 21-point home loss to Tennessee. Unless QB Blake Bortles shows something different than he has in the first couple of weeks (to say nothing of years before), it's going to be difficult to overcome that challenge.
Key Injuries: WR Allen Robinson (knee).
NEW YORK GIANTS
THIS WEEK: 25 LAST WEEK: 23 RECORD: 0-2
The offensive line is taking lots of blame, but so is QB Eli Manning. Bet both will look better when Odell Beckham is back in the lineup.
Key Injuries: WR Odell Beckham (ankle).
HOUSTON TEXANS
THIS WEEK: 26 LAST WEEK: 29 RECORD: 1-1
Deshaun Watson doesn't necessarily look ready to be a starting quarterback in the NFL, but he has enough elusiveness to make plays with his exceptional athleticism, and that was enough to win at Cincinnati last week, but they'll need more going forward.
Key Injuries: WR Will Fuller (collarbone), TE C.J. Fiedorowicz (concussion), RG Jeff Allen (ankle), ILB Brian Cushing (suspension), TE Ryan Griffin (concussion), CB Kevin Johnson (knee).
CHICAGO BEARS
THIS WEEK: 27 LAST WEEK: 30 RECORD: 0-2
It's not as though the Bears did something noteworthy in a 29-7 loss at Tampa Bay, to earn their boost in the rankings, but they do have the intrigue of rookie RB Tarik Cohen, who has 181 yards on 28 touches in two games.
Key Injuries: WR Cameron Meredith (knee), WR Kevin White (collarbone), ILB Jerrell Freeman (pectoral, concussion), RG Kyle Long (ankle), CB Prince Amukamara (ankle), WR Markus Wheaton (finger).
CLEVELAND BROWNS
THIS WEEK: 28 LAST WEEK: 28 RECORD: 0-2
It was a tough game at Baltimore for rookie QB DeShone Kizer, as he threw three interceptions and had to leave the game due to a migraine. While he lost a top target, Corey Coleman, to a broken hand, Rashard Higgins did step up with six catches for 95 yards.
Key Injuries: DE Myles Garrett (ankle), WR Corey Coleman (hand).
CINCINNATI BENGALS
THIS WEEK: 29 LAST WEEK: 20 RECORD: 0-2
Maybe it was just because they played on Thursday night, but the Bengals didn't look any better in Week Two, and that's a problem. They have enough talent to be better than this, but 'this' has been brutal.
Key Injuries: DE Michael Johnson (concussion).
INDIANAPOLIS COLTS
THIS WEEK: 30 LAST WEEK: 31 RECORD: 0-2
The Colts weren't amazing, but they were more competitive against Arizona, giving Jacoby Brissett a shot at quarterback and while he wasn't a world-beater, he was an upgrade on Scott Tolzien.
Key Injuries: QB Andrew Luck (shoulder), CB Vontae Davis (groin).

NEW YORK JETS
THIS WEEK: 31 LAST WEEK: 32 RECORD: 0-2
The Jets got beaten soundly in Oakland, which was no surprise, though they did get a couple of touchdowns from recently-acquired WR Jermaine Kearse.
Key Injuries: None.

SAN FRANCISCO 49ERS
THIS WEEK: 32 LAST WEEK: 27 RECORD: 0-2
The Niners have scored a whole dozen points through two games. That's not a glorious start for head coach Kyle Shanahan, who comes from Atlanta with a reputation as an offensive coach.
Key Injuries: OLB Reuben Foster (ankle).