Fernandez skates to men's gold in France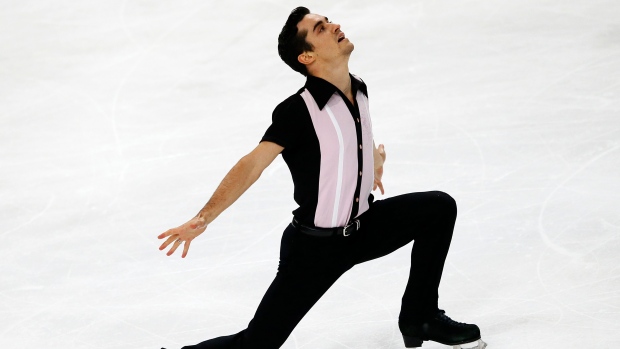 PARIS — Piper Gilles of Toronto and Paul Poirier of Unionville, Ont., made a move in the standings to win the bronze medal in ice dancing Saturday to conclude the Trophee de France, the fourth stop on the ISU Grand Prix figure skating circuit.
World champions Gabriella Papadakis and Guillaume Cizeron of France took the gold medal with 193.50 points, Madison Hubbell and Zachary Donohue of the United States were second at 174.58 and Gilles and Poirier earned 170.78.
Gilles and Poirier, also bronze medallists at Skate Canada International two weeks ago, were fourth after the short dance on Friday.
Russians were 1-2 in women's competition with world champion Evgenia Medvedeva first, Maria Sotskova second and Wakaba Higuchi of Japan third.
Gabrielle Daleman of Newmarket, Ont., second after the short program, took fourth spot at 192.10, just 0.38 from Higuchi's podium finish.
Javier Fernandez of Spain took the men's title and Aliona Savchenko and Bruno Massot of Germany won the pairs. Canada had no entries in either event.