Ferraro not surprised by alleged rift between Leafs' Matthews, Babcock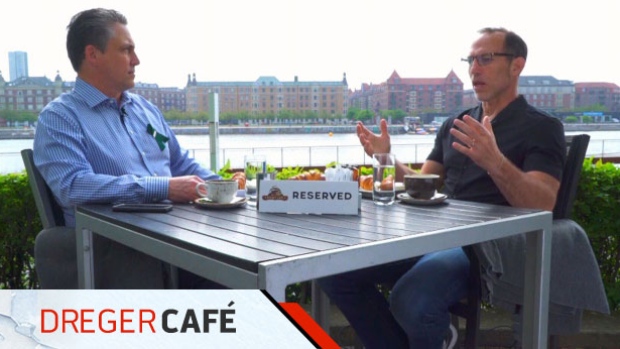 As part of TSN's extensive coverage of the 2018 World Hockey Championship, TSN Hockey Insider Darren Dreger sits down with some of the game's prominent personalities in Denmark, discussing the hot topics of the day.
In this edition of 'Dreger Cafe,' Darren goes one-on-one with TSN Game Analyst Ray Ferraro.
Here are a few topics that stood out.
On the allegations of a rift between Matthews and Babcock:
Ray Ferraro: "A couple things about this bothered me. One is that people think that a player will always get along with his coach. That's not happening. You could love your coach and he could play you a lot, but there will be times where you still can't stand him. So I'm not surprised at all that there would be friction. Auston is an amazing player, but he was 38th in league in ice time this year for centremen. I would assume that's a point of contention for him. The back part of the year when he came back from injury, wasn't as good for him health-wise and production-wise as it was earlier in the year. He's 20 years old, of course, there's frustration that you might not have at another time.
"What I didn't like from the Leafs' perspective was it leaked that Babcock went to Arizona to talk to Matthews. By the media finding out, it became a bigger story than it should have been."
On the Marchand incendent and how the NHL handled it:
Ray Ferraro: "The first time he did it, the NHL should have told him: 'if you do that again, you'll get suspended. Don't do that, you're making the league look ridiculous.' When Brendan Shanahan was the head of player safety, there was a player that made a bunch of really questionable hits. The player in question told me that Shanahan called him and said 'you're running around like a knucklehead. Stop it or I'm going to suspend you.' Shanahan dealt with it and it was finished. With Marchand, the league didn't deal with it quick enough. It was about the third warning when the league finally called Marchand and told him they would suspend him. That's way too late. Do it the first time and it's over.
"I love Marchand as a player. He's talented, he's relentless, he's skilled … he's one of the best players at his position in the league. And you mix in this other crap and it becomes hard to balance the two. I can only think that had Marchand done this 25 years ago, he would have done it once and that would have been it because he would have got filled in by another player. But the game isn't like that anymore. I hope he goes away this summer and says to himself 'I can bury that junk and that I don't need to do it. It bugs me that he would even think to do it, it bugs me that the league wouldn't act on it quicker and then you end up with a circus around the best time of the year."
On Cheveldayoff and McPhee being finalists for GM of the year:
Ray Ferraro: "The way we are in the media now, coaches have to make an impactful statement. George McPhee was called an idiot by some people for trading Filip Forsberg for Martin Erat. That was the general consensus. 'Oh, what a terrible trade. How could he ever make that deal.' Well, there was a lot of circumstance behind that deal and every deal. Now, George is a genius. Well, is he a genius or is he an idiot? He's neither. He's a super competent general manager...
"Cheveldayoff on the other hand, was getting booted in the shins for being patient. People complained that he never made any deals, that the organization kept talking about its prospects and drafting instead of doing things to help the team right away. Now, those same people praise him for his patience and developing Winnipeg's prospects. They say that's the way to go, that you internally develop your team. He's still the same guy, but now all of a sudden Kevin's got all of the ducks in a row..."