Fights and the fighters are disappearing from NHL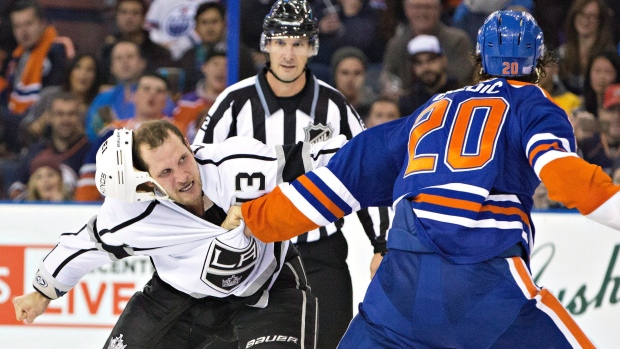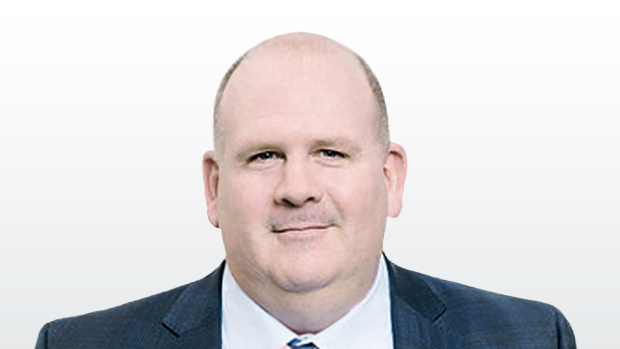 Hockey without fighting, preached the advocates of brawling, would be two things: dirty and boring.
Turns out neither is true.
The NHL has ceded the policing of its game to referees and its player safety department. The results are dramatic as fighting is at a low not seen (over a full season) since the late 1960s. At the same time, the game hasn't been reduced to 60 minutes of stick-swinging and back-stabbing.
The fights are disappearing. So are the fighters. There's no need for them. Run a player from behind and you get suspended or fined. Same goes for a check to the head or an elbow or dangerous stick foul.
The NHL continues to grow as a brand and is reaching more people than ever. Arguments for hockey fights to be anything more than a rare occurrence have been dismissed.
Through 136 games this season there have been 33 fights, a 40 per cent drop from 55 fights at the same time last season. Two seasons ago, there were 70 and three seasons back, 87.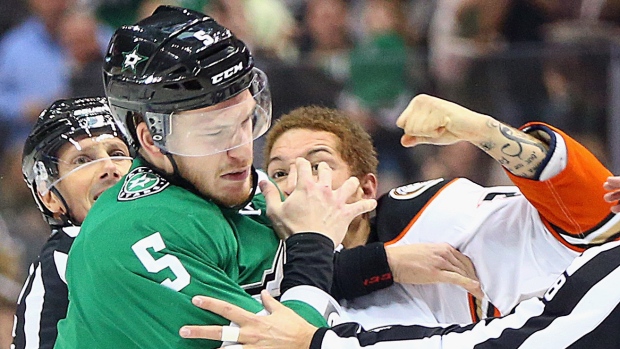 According to hockeyfights.com, six teams have no fights this season, six teams have one and six others have two. The Los Angeles Kings lead the NHL with six fighting majors in nine games.
"From the 1970s to this year, almost every year there's been a mechanism to alleviate fighting and the importance of fighting in the game," said Chicago Blackhawks coach Joel Quenneville, whose team has been in two fights this season. "From the way the game is called, the rules, teams' lineups, the way teams play. Does it influence the game like you might have thought it did in the past? You don't see fights in the playoffs and now when you do see a fight, we were talking about this the other day, we were all saying, 'I can't remember the last time I saw a fight,' and that's where we're heading."
Over the first decade of the 21st century, the average consistently hovered above .50 fights per game. But in the last five seasons it has dropped to the point where – to this juncture in the season – there has been roughly one fight for every four games. High-sticking penalties have decreased over the same period.
"It used to be fighting took care of the cheap stuff but now it's the fines and suspensions," said Winnipeg Jets veteran defenceman Mark Stuart, who has been in 39 career fights. "That's where the balance comes from now. I think the fines and suspensions and guys being wary of what they're doing out there because they know somebody's watching them and they're going to get a phone call. I think that's balanced it out."
"Points are so difficult to come by and coaches want to win. You can't take an instigator and put your team down a player."
Rule changes, competitive balance and a new culture have made fighting in the NHL all but extinct. It's no longer a strategy or planned part of the game. There are fights, but more and more they're of the organic nature. One player slashes another, there's a return slash and maybe the gloves are dropped.
"I still think there's a place for it, but if you look at the way teams are built, the fourth line guys have to be able to play. It's about speed more than fighting," said Hawks forward Ryan Garbutt, who has been suspended three times in his NHL career and has one fight this season to add to his career total of eight.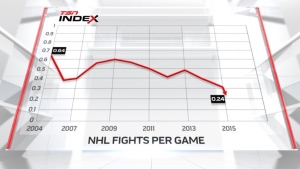 "The game is fast and if you can't skate, it's hard to get in the lineup."
The salary cap has made it more difficult for a team to retain a fighting specialist. Winning games is the goal and every player in the lineup has to be able to contribute in a multitude of ways.
The Jets had 32 fights as a team last season which ranked sixth in the NHL. This season they have none.
Jets coach Paul Maurice dressed two tough guys, Chris Thorburn and Anthony Peluso, on 49 occasions last season. All told, they fought 14 times; this season neither has fought once. This year, Thorburn has played in every game but Peluso has drawn in just twice. There's been a shift in thinking in Winnipeg where a skill player like Nic Petan gets time on the fourth line rather than Peluso.
"The game is changing. It's a little bit faster and I think more young players are coming in," said Maurice. "The fourth lines are changing. There are fewer combatants in the game. But I do think that when we get to the Central Division chunk of our schedule and things get very physical, some of (the fights) will come back in."
Indeed, it's too early to say what the picture will look like at season's end. Perhaps tight playoff races will result in hot tempers.
More likely, they'll result in playoff-like games where fights don't fit. Competition remains supreme in the NHL, but the way to compete has changed.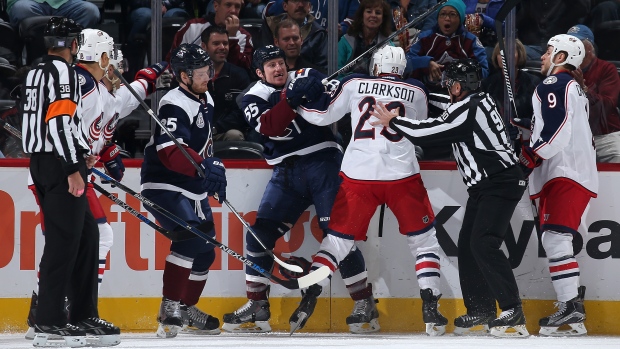 "Points are so difficult to come by and coaches want to win. You can't take an instigator and put your team down a player," said Garbutt. "It's all about scoring goals and generating chances. That's what coaches want from players."
Perhaps there will be a return to more fighting. But increasingly it's looking like fighting has hit the point of no return.