Five factors that will decide second leg of all-Canadian MLS semi-final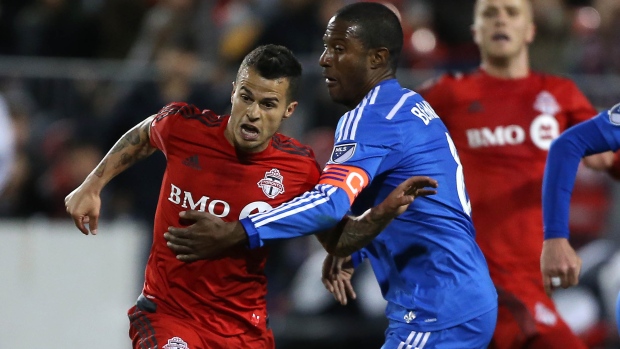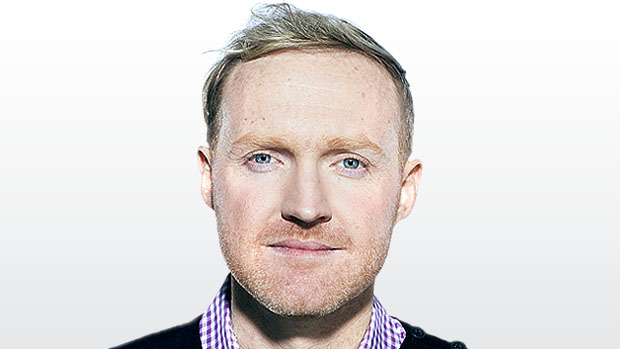 Here we go again. It's Montreal versus Toronto FC with so much to play for.
The first leg was exhilarating. The second leg sets up to be an edge-of-your-seat affair with both teams liking their chances for success. The Impact looked halfway home with a 3-0 lead in the second half last week at Olympic Stadium. An impressive TFC response rendered two away goals, sending the side back home for the decisive leg with a 3-2 deficit. A 1-0 or 2-1 TFC win on home turf, at a stadium Montreal has only ever won in once before, will be good enough to see TFC through, with a home Cup Final date waiting on Dec. 10 against the Seattle Sounders. How's that for a carrot being dangled?
Wednesday's game has the makings of a Canadian classic. No embarrassing artificial turf. No inexplicable incorrect painted lines. This is the match Canadian soccer fans have dreamt about. The time has come, with a ticket to North American soccer's biggest stage on the line.
Here are the five defining factors that will settle this tie:
Counter Punch: There will be no surprise in Montreal's approach Wednesday. The Impact is a prototypical counter-attacking team, sitting back in numbers and hoping to find joy against the run of play. It suits the team perfectly. It's up to Toronto to break down the defensive blocks and not get burned the other way. It's easier said than done. For long stretches in the first leg, 10 Montreal men were behind the ball with Matteo Mancosu isolated up front. The team will drop back extremely deep and play quickly into the attack, using pace on the flanks as outlets. It's a stubborn, difficult team to break down that welcomes the opponent to over-commit. Montreal does become vulnerable when falling too far into their own area. Six Impact players were caught inside or on top of their own six-yard box on the first goal conceded, with space left between the back four and the middle inside the box on the second. They become unraveled as they fall into their shell, leaving far too much space on the late, or reserved run. TFC must look to play deep across the backline, then promptly fill the space in behind. On the counter, TFC has to show diligence in maintaining a proper defensive structure. Communication will be key, and it will be much easier doing so playing outdoors rather in the bedlam on Olympic Stadium.
More Morrow: Toronto's biggest positional advantage and best bet to use in attack is playing through left-back Justin Morrow surging forward and getting involved with regularity. Morrow was influential in the first leg, as he has been all season long. He's been the best at his position in MLS, and his play in the playoffs has been nothing short of outstanding. He was involved in the build up to both goals in the first leg, taking advantage of a less mobile defender in Montreal right-back Hassoun Camara. Morrow can run at him as he pleases, with Camara more a natural central defender than fullback. He's not athletic or agile enough to deal with the pressure of Morrow and other Toronto FC attacking players down the left. It's a huge mismatch for Toronto and one that needs to be taken advantage of. Constant pressure down Toronto's left could force the Impact midfielders to overcommit in help, opening up space for the talented TFC midfielders to take advantage in an otherwise cagey middle of the park. Attack down the left with Morrow and reap the benefits.
Bring on the Grass: For all positive the last leg brought to the table, the carpet at the 'Big O' was an absolute joke. A game of that magnitude should never have been played on an inferior pitch. There is too much on the line, and the surface last week proved the biggest factor in the game. The match was far too fast, and often times out of control. Entertaining? Sure. But it was more a track meet than a soccer game. The surface won't be a factor this time around, even with the Grey Cup having being played at BMO Field on Sunday. The pitch will be fine, actually allowing a proper game to be played. And on a natural surface, Toronto's distribution and ability to beat defenders on the dribble will skew in their favour. Look for TFC to be even better in possession without the lightning fast and inconsistent roll on the ball. Toronto had 57 per cent possession in the first game despite dealing with the conditions. Having more control of the ball, which is expected for the return leg, will further limit Montreal's ability to get out in transition. The best news of all for Toronto is the grass makes for a slower, more technical game, which is suited to TFC's backline. They are less likely to be exposed, with the blocks of defensive lines playing more in tandem. The lines of defence became unbalanced in the first game, leaving the back three vulnerable.
Midfield Make-up: TFC head coach Greg Vanney's biggest question heading in is whether or not to make a change in the middle. Will Johnson, a two-time MLS Cup winner, came on as an impact substitute last week, proving deserving of a spot in the starting XI, giving Vanney a selection headache. Johnson's combative, heady approach makes him an asset against a veteran Montreal midfield. He's up for the physical play, and will not be overwhelmed by the occasion. Armando Cooper or Jonathan Osorio would have to come out to make way for Johnson. It's worth questioning whether it's worth tinkering and throwing off the collective balance that has brought Toronto so much success in recent weeks to accommodate Johnson. Cooper and Osorio each bring value, excellent in possession and complimenting Michael Bradley to form a dangerous trio. Philosophically, it makes more sense to keep your attacking players in the starting XI, especially while having to chase goals, with the ability to bring a more structured Johnson to come on after you take the lead. It's preferable for the manager to bring on defensive reinforcements and experience late when holding on, rather than going the other way.
Seba Resurgence: The best player in MLS was left frustrated in Montreal, yet still led all players with four shots. He wasn't at his best, but hardly was a liability. Montreal defended in numbers, and did a nice job keeping Giovinco to playing in positions far too deep. When he did have chances, like his best coming on a surging run down the right in the first half, the turf proved difficult, both in speed and roll on the ball. And even on this 'quiet' night, Giovinco still set up Jozy Altidore's goal. Even when you do well on Seba, it never seems quite enough. Bank on Giovinco coming good on Wednesday. It's a big stage for a player who wants to own the city of Toronto. The key for him is to find space amidst a cagey and physical back seven. Montreal does a great job marking in numbers, cutting down time and space and forcing strikers to fall out of position. Giovinco cannot let this happen and needs to be mature in his approach. The Impact centre halves tend to drop deep. Instead of falling away from them, Giovinco needs to hold the high line and only check deep when space is available. Checking back into the created space, rather than starting in space, can and will pay dividends. It's not just about goals. Giovinco was second in MLS in assists on the year. The more he is on the ball, the more he creates for others. He can beat you in so many ways. With creative use of space and clever movement off the ball, Giovinco can expose a lumbering and imposing Montreal backline.
Toronto FC, down 3-2 on aggregate, host the Montreal Impact at BMO Field for a 7pm et/4pm pt kick-off Wednesday with the winner of the tie becoming the first Canadian team to qualify for an MLS Cup Final (TSN Network, Saturday, Dec. 10).