Five factors that will decide the MLS Cup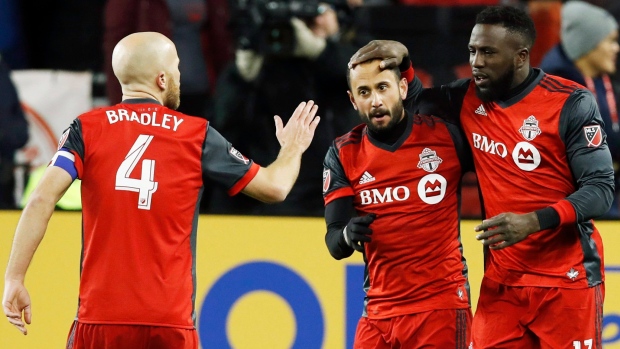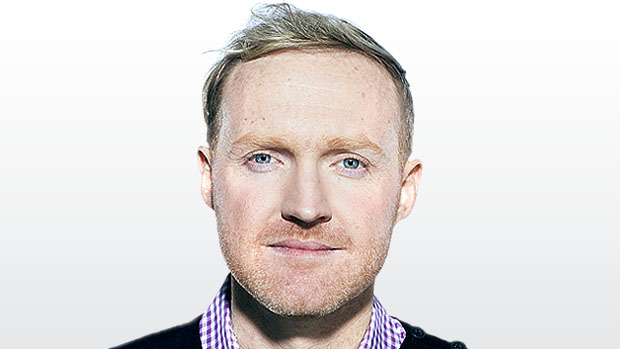 It's not often that so much rides on one soccer match.
Saturday offers Toronto FC a chance to earn the title of best team in Major League Soccer history. It also offers a shot at redemption for a club walking the thin line between perceived success and failure. There's no shortage of sensational talking points. But in the end, it's just one game – one match to sway opinion, to reach greatness and, most importantly, the chance to be crowned champions.
The reigning champion Seattle Sounders return to BMO Field to defend the title they secured through penalties last Dec. 10. Toronto FC has been waiting one day short of a calendar year for another chance at glory.
It's been a productive 364 days for Toronto FC, becoming an even better side while recording the most points in a season (69) in MLS history. For many, a record-setting regular season isn't enough. They will judge the Reds solely by Saturday's outcome. It's absolutely harsh and hardly fair, but that's what perception is all about. It's a considerable weight to carry into a final.
The pressure is off Seattle. Last year's MLS Cup win provides comfort. They embrace the underdog tag and all that comes along with it, breezing through an inferior Western Conference playoff bracket. They've played well in recent games and come in full of confidence that they can play spoiler in Toronto again.
There's certainly a quiet confidence within Toronto FC. And why wouldn't they be confident? They're a complete team, playing at home, with match-winners all over the pitch. It's a recipe any team in MLS would take. There's one more game to reach the pinnacle of the domestic game, right the wrong of last year and silence the critics in the process. Saturday evening can't come soon enough.
Here are the five factors that will decide the 2017 MLS Cup:
Open for Business
Who and how Seattle manager Brian Schmetzer decides to play will go a long way to determining how the game will unfold. Will we see an open MLS Cup final or a repeat of last season, where the Sounders sat back, playing conservative football?
This Seattle team is far more capable of doing damage in attack. The absence of Clint Dempsey from the team a season ago was a stinging loss. The 34-year-old striker instantly improves the Sounders from a year ago. He'll be in a starting lineup that will feature at least five different players in the team from last year's final.
It's not just Dempsey and his team-leading 15 combined regular-season and playoff goals. Will Bruin has been a top target man this season, adding 14 goals. The entire Seattle squad boasts more exciting attacking options than a year ago. Bruin, Dempsey and Victor Rodriguez provide far more attacking prowess than Nelson Valdez and Erik Friberg could offer. Projecting Seattle's starting XI for the final, there looks to be 40 regular-season goals in the team, and that's assuming Rodriguez and Jordan Morris start on the bench. Last year's starting lineup only combined for 29 goals on the season.
That doesn't mean that Schmetzer will use his attacking talent from the start. It appears Rodriguez will be the odd-man out in the starting lineup, with Schmetzer preferring to play 20-year-old defender Nouhou Tolo in his place. Nouhou is a bit erratic, but has been very good on the left side of defence, allowing Joevin Jones to push forward as an attacking threat. It also allows Seattle to play a faux back five when defending, with Jones dropping deep and Nouhou playing more inside.
If the Sounders come out this way, there's no question the team is setup to play on the counter. That means the game likely won't be as open as hoped. An early goal could change that, but it must be said that a more conservative, cagey match plays into Seattle's favour. Seattle may fall short of parking the bus, but the Sounders would be smart to play like last year, allowing Toronto FC to dominate possession from deep spaces and take their chances.
Focus on the Flanks
Schmetzer accurately pointed out Thursday that the wing position is a real strength for both teams, suggesting the game may be determined by the performance from wide areas.
Toronto FC's wing-back pair of Justin Morrow and Steven Beitashour is as good as it gets, with both coming off solid campaigns. Morrow was second in MLS Defender of the Year voting, finishing the season with eight goals. He plays very high at times, but covers an incredible amount of ground and doesn't shy away from his defensive duties. Beitashour came back stronger than ever from a lacerated pancreas in June, providing the type of defensive experience and stability that's invaluable to any side with aspirations. How they match up against Jones and Kelvin Leerdam, an all-important mid-season acquisition for Seattle, will be key.
Justin Morrow and Jones (11 assists on the season) are cut from the same cloth, with both playing high down the left side. That means more defensive work down the right for both Beitashour and Leerdam. It's tough to give the nod to one pair over the other based on quality. The team shape and support around them becomes all-important. In that area, it's hard not to like the matchup for Toronto.
The left side of Toronto FC causes fits defensively for opponents. Chris Mavinga has been as good as it gets in MLS, providing support for Morrow. Victor Vazquez is a magician on the ball, which gives the marauding left back plenty of space to attack. Morrow's overlapping ability, combined with pace, can challenge Leerdam and centre-backs who are less comfortable being drawn out of position. Morrow didn't get forward near enough against Columbus in the Eastern Conference finals, but has to this time around. He is integral to the attack and has been a big part of the 12 goals Toronto FC has scored on crosses over the season.
Defensively, Beitashour is well aware of Jones and will not be put off by the challenge. The Reds only conceded twice from crosses this season, doing well limiting time and space while defending with plenty of width in their formation. Beitashour is used to playing a little deeper anyway, so the matchup here actually plays to Toronto's strengths.
The Seba Show
The biggest question heading in to the final has been the fitness of Jozy Altidore and how effective he can be with an injured ankle. He's playing; that much is clear. Ten days between the last game and the final has been beneficial for Altidore. It appears the concern about Altidore is coming more from the outside than inside the walls of Toronto FC. Altidore will do whatever it takes to perform, just as he played through the pain to provide the match-winner for TFC to make it back to the final. Toronto FC can deal with a less than 100 per cent Altidore. What they really need is an in-form Sebastian Giovinco.
Seba is the best player in MLS and stands as the most important player on the field. His set-piece prowess makes him a threat in dead-ball situations. His quick turns can open up a defence and the attention he garners opens up considerable space for others around him.
Giovinco was taken out of the game in last year's final. Referee Alan Kelly failed to give Giovinco any kind of protection, allowing two physical centre-backs do as they pleased. This year's official, Allen Chapman, will be under the spotlight. If he lets the Sounders manhandle Giovinco, it will give a decided advantage to the visitors.
Last year's story was written with Giovinco not taking part in penalties. Playing 90-plus minutes shouldn't be an issue this time around. Giovinco is fully fit. It's form that's the concern. Giovinco hasn't played nearly enough football recently, only playing five games in last three months. It's unrealistic to expect any player to be on top form with so little match action. The schedule has played against Giovinco more than anything else.
He also needs more and better service from his teammates. Eighteen touches like he had in the first half against Columbus aren't nearly enough. The rust needs to be shaken off with some early touches on the ball and looks at goal to set the conditions for a return of the dominant Giovinco we've witnessed over the last three seasons.
Get them Moving
Chad Marshall and Roman Torres make for a very good centre-back pairing for Seattle. The Sounders haven't conceded a goal in their last six matches. The performances have been decent but the players don't come without flaws. Neither is quick and both are prone to be drawn out of position. So how does Toronto FC take advantage?
Some of the long-ball stuff we have seen as of late won't work. Marshall and Torres are far too good in the air. And the winter weather by the lake in Toronto brings difficult winds. Never mind the cold – it's a non-story that keeps being mentioned. Soccer is played in cold weather, so enough of that nonsense. It's actually wind that can cause havoc. Toronto FC needs to keep the ball on the ground to be effective against this pair, and just as importantly, play between the lines.
Seattle's 4-2-3-1 system is a difficult one to break down. Toronto FC has to play between the defensive blocks. The pocket of space between the centre-backs and holding midfielders is the area to expose. It forces the central defenders to make a decision whether to commit or fall deep. It's an area Seattle has been broken down on numerous occasions this season, and an approach Toronto has been second to none on the year.
The difference this year from last is marked, with Vazquez and Marky Delgado very good at picking and finding the pockets of space. Vazquez's distribution could cause Seattle fits. His timing on the ball and reading the play off it will test a player like Torres who tends to pounce rather than project.
Delgado on the other side expertly gets behind the lines and readily makes quick decisions to keep defenders off-balance. Toronto manager Greg Vanney turned to Jonathan Osorio last game, but Delgado's ability to play quicker and move into space with purpose may make him a preferable choice for selection.
If Torres and Marshall are forced to move all over through quick and crisp Toronto FC passing, Seattle will be left vulnerable. Toronto FC had chances last year and simply couldn't finish. Now, with more players in the team to create, it's hard to imagine more Stefan Frei heroics will keep the Reds off the mark.
The Seattle centre-backs are key to the team's their success, but are fallible. Take advantage of their weakness by beating them with speed of attack.
Bradley's World
Toronto FC's captain is the heartbeat and leader on and off the field. Bradley's focus and determination on the season has been a sight to behold. Never too high or too low, the maturity he has shown over the course of difficult times away from the club has been exemplary. It's that kind of desire that will inspire come the final.
It's difficult to quantify many of his characteristics. He sets the tone every day at training. A model of consistency and reliability, he doesn't take games off. And whenever Toronto FC needs him the most, he puts on the cape and comes to the rescue. His recovery run to deny Justin Meram a clear goal-scoring opportunity against Columbus was a turning point. Bradley has made plays like that all season long – the kind of plays that don't stand out on a stat sheet.
Seattle will be without their midfield dynamo and captain. Osvaldo Alonso (calf/knee) hasn't played since Sept. 27 and is a big loss in the middle. Cristian Roldan and Gustav Svensson are good holding options in his stead, and some combination of Dempsey and Nicolas Lodeiro playing in front of them makes for a good unit. But it's not the same without Alonso. And Bradley can take advantage.
Svensson most likely will play the deeper of the midfield two, with Roldan having more legs for combat in the middle. Bradley will bet on his experience and quality to win that battle. If Roldan decides to push forward he'll leave room for the likes of Delgado to push forward. Dempsey is likely to play a little higher up the field, playing off Bruin in attack. That suits Bradley as well, with his knack for sitting on top of the back three, closing down channels and helping when required. Few are better at reading the play and taking advantage of situations when not man-on-man.
Dempsey naturally plays higher up the field, and will have to make a choice whether to track Bradley in defence. If he doesn't, Bradley will have a field day with plenty of time to pick his passes, getting involved in the attack and aggressively pulling the strings.
Opponents do best when limiting Bradley's time and space. It's tough to tell which Sounders player from what position is best suited for this role. If Lodeiro comes inside the play that role there will be an imbalance in the Seattle attack. Either way, the Sounders have to plan and prepare for Bradley. It's no easy task for any ordinary match, let alone a final with everything to play for.