#FranklySpeaking: Five minutes with Milan Lucic
Milan Lucic endured an off-season that was both tragic and euphoric. His father died suddenly in April. He and his wife welcomed their second child in May. Then the career Boston Bruin was traded to Los Angeles in June.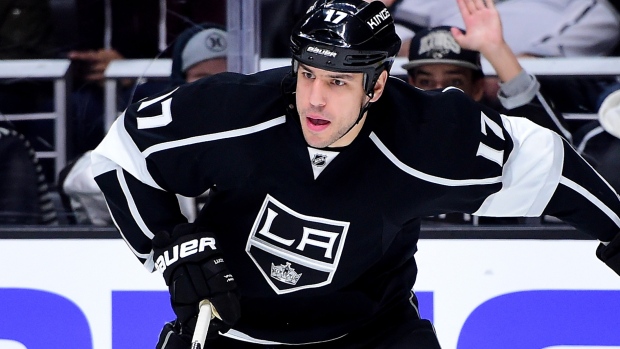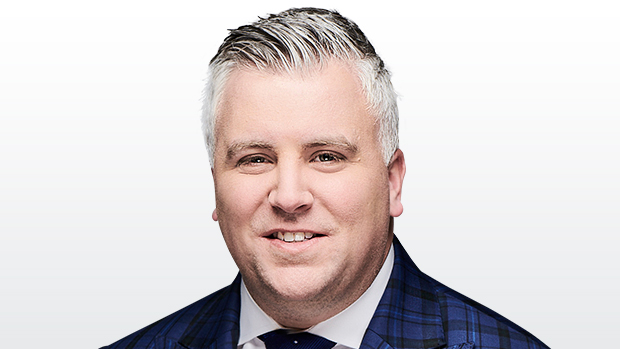 PHILADELPHIA — Milan Lucic endured an off-season that was both tragic and euphoric.
His father died suddenly in April in what he later revealed to be a suicide. He and his wife welcomed their second child in May. Then the career Boston Bruin was traded to Los Angeles in June.
Lucic, 27, had never played for any coach but Claude Julien in his pro career, or even missed the playoffs like the Bruins did last spring - let alone the adjustment of moving 3,000 miles to a new conference and lifestyle.
Now acclimated, he is back to being "Looch" on the ice again.
Lucic netted the Kings' game-tying goal in the final minute of regulation on Tuesday night against the Flyers. It was vintage Lucic, his fourth goal in five games, pushing the Kings atop the Pacific division.
Lucic is in the final season of a three-year, $18-million deal. Talks on a possible extension with the Kings have not yet begun, with Lucic a secondary priority behind centre Anze Kopitar in Dean Lombardi's complicated salary-cap world. There is no rush for Lucic, knowing that if his stop in L.A. is just one year he'll be one of next July's marquee free agents.
Here are five minutes with Lucic, on a tumultuous summer, the possibility of returning to his hometown Vancouver and working up a hate in the West:
Q: No one could blame you for keeping such a personal topic like a family member's death private. Why did you decide to open up recently and reveal your dad's suicide?
Lucic: "It wasn't something where I wanted people to feel sorry for me. I hope it didn't come across that way. It was one of those things, I just wanted to discuss it, turn the page on it and have some awareness about it.
"I've been thinking a lot about that, too, the awareness thing. It's kind of funny; you never know how someone feels or what people are going through in different situations. Everyone handles everything differently.
"Sometimes, people forget that athletes - not just hockey players - we're humans. We go through real-life things just like anyone else does. That's why I was comfortable. We're real-life people. It was definitely a tough summer. After it happened, I really just focused on working out. That helped me keep my mind on something else."
Q: With Jeff Carter and Tyler Toffoli, Darryl Sutter said you've been the Kings' most productive players as both individuals and a top line "by a long shot." What enabled you to get comfortable?
Lucic: "I think just the way management and the players were welcoming, and the belief that they have in me to be a good player. I think that's something you want from your teammates and coaches - that they want you to be a big player; they expect you to be something like that. When you're welcomed like that, you don't want to let them [management] down, or your teammates or coaches down. I think that's what's made me feel comfortable."
Q: You spent so many years under Claude Julien. What has been the biggest adjustment to the whole system so far?
Lucic: "Just adjusting from being engrained to playing one way was definitely difficult. I thought it would be a little bit easier of a transition, to be honest. It is the first time. Even when you're on the same team and you change coaches and system, that wasn't the case with me.
"It's been nice because the coaches have done a good job working with me and making sure I understand what's expected and what I need to do to fit into this team's game plan. That's all I want to do: adjust as quick as I can to where I can contribute to the team."
Q: What about the off-ice changes? There aren't many similarities between life in Boston and Los Angeles.
Lucic: "It is a transition. It was definitely a learning curve. I think staying in the same time zone as where I am in the summer and where I start the season has definitely helped me a little bit.
"Being from Vancouver, the flight down to L.A. was definitely a lot easier and quicker than going to Boston. You know, it's just living in a new place that I've never been before, a new practice facility, new schedules, all those things. You have to adjust as quick as you possibly can.
"From where we live to the game rink, getting used to 45-50 minute ride downtown, those are all things you've got to get used to. When you're in this northeast bubble, everything is an hour or an hour-and-a-half, at least, (by flight). You're not switching time zones all the time. Now it's longer flights, getting in later, all of that type of stuff.
"As a professional, I don't think there's any excuses with that type of stuff. You've still got to learn to adjust and be able to play at a high level no matter the time zone or schedule is. We've got a test [this week] back in the Eastern time zone for the first time since last season. I'm kind of excited."
Q: In an era when most players have friends sprinkled on just about every team, you seemed to develop a genuine hate for the Habs as a member of the Bruins. Has that dissipated? Have you been able to work up a new hate with the Kings?
Lucic: (laughs) "We haven't really played our real rivals yet, the Ducks. But I'm looking forward to those games, the divisional games with San Jose and Vancouver and other rivals. I'm definitely looking forward to seeing what the Southern California rivalry will be all about once we get going with the Ducks.
"When you come to a team that's won two out of three years, you're kind of the team to beat along with Chicago out in the West. That hatred from other teams and rivalries come naturally with playoff series and all of the battles that you're in. They're definitely there, there's lots of hockey left, so I'm looking forward to those ramping up as the season goes along."
Q: You once said you were "done trying to defend Vancouver," and your history with Canucks fans is well-documented. I think some people were surprised to hear last summer, as trade rumours were swirling, that you would've accepted a trade to Vancouver. The Canucks may have been interested. The pull of home is pretty strong, though, no?
Lucic: "It is. The question that was asked was, 'Would I be willing to go if the opportunity was there?' I just said, just like any kid, your dream is to play for your hometown team. That's obviously a dream.
"But right now, I think the situation that I'm in, being in L.A. with the Kings and the style is something that I've really enjoyed and I feel like it's suited me. As of right now, I'm enjoying being a King and loving every part of it, as far as living in L.A. and the Staples Center and all of that stuff. It's definitely something that I've grown to really like over the last three months.
"As far as that hometown stuff, that's something that I'm not really thinking about or worrying about right now.
"As of right now, I'm just enjoying being a King. Hopefully it can last more than one year."
Q: Could you envision staying in Los Angeles?
Lucic: "I could. I definitely could. It's a place that I've really enjoyed, so I definitely could see that. I'm just focusing on being the best player I can be right now. Whatever happens will take care of itself as time moves on."
Frank Seravalli can be reached at frank.seravalli@bellmedia.ca.