Five new names join TSN's Trade Bait board
The focus still remains on Buffalo Sabres forward Evander Kane but the New York Rangers are a team to watch over the next six weeks, TSN Senior Hockey Reporter Frank Seravalli writes.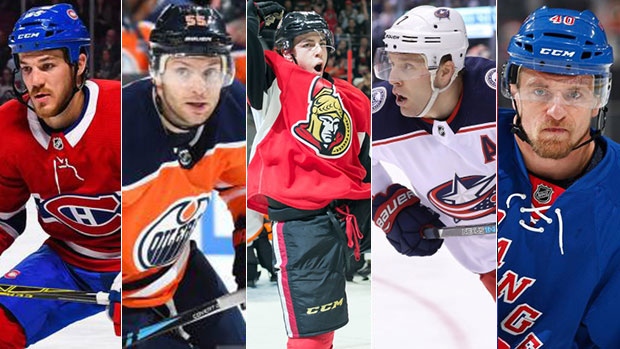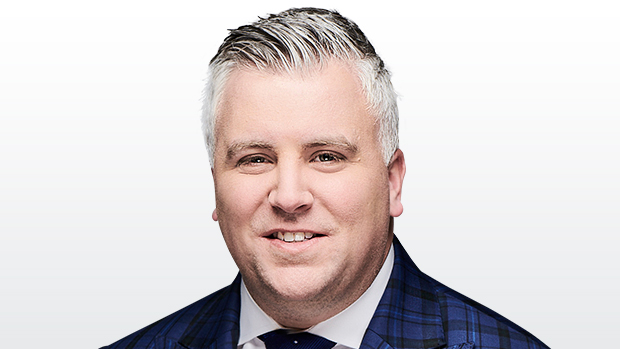 Five new names joined TSN's latest Trade Bait board, but the focus still remains on Buffalo Sabres forward Evander Kane.
The record was corrected this week on the asking price with Sabres GM Jason Botterill reportedly looking for not only a first-round pick, a prospect and a conditional draft pick should Kane re-sign in his new hometown, but also a roster player in addition.
Asking price aside, the big question is: What kind of market exists for Kane?
The Pittsburgh Penguins, San Jose Sharks, Anaheim Ducks, Los Angeles Kings, Calgary Flames and possibly St. Louis Blues are believed to be among the interested parties.
Kane, 26, is one of 10 left wings with scoring prowess on the board.
At least six NHL clubs are seeking a centre before the Feb. 26 trade deadline, according to our breakdown of the Eastern and Western conferences.
But only three centres ­– Mark Letestu, Andrew Shaw and newcomer Jean-Gabriel Pageau – are on the board. Pageau joins the Trade Bait list alongside Michael Grabner, Jack Johnson, Nick Holden and Aaron Dell.
The New York Rangers will be a team to watch over the next six weeks. They shellacked the Flyers on Tuesday night to move into the top wild-card spot, but goaltender Henrik Lundqvist has masked a lot of New York's inconsistencies. The sense is GM Jeff Gorton is willing to listen to a variety of scenarios.
Grabner would certainly shoot toward the top of the board if Gorton decides to sell. New York's fleet-of-foot winger netted his 20th goal of the season against Philly and just about every team can afford his $1.65 million cap hit.
One name who did not make the list was San Jose defenceman Paul Martin, who passed through waivers on Tuesday. Martin, 36, has another year remaining on his contract at $4.85 million and has appeared in just three NHL games this season.
Instead, with a few teams sniffing around the goaltending market, Dell is a name to watch in San Jose. Some view Dell as the next starter-in-waiting in the NHL. He topped the Coyotes on Tuesday night for his eighth quality start in 13 tries this season, pushing his record to 10-4-2 with a .925 save percentage.
With such a cheap ticket at $625,000 - and a pending UFA - Dell may be the goaltender teams target now with an eye toward next year, as a potentially better and less expensive option than Buffalo's Robin Lehner or Detroit's Petr Mrazek.
Here is TSN Hockey's latest Top 25 Trade Bait board:
The Top 25
| Player | Pos | Age | 17-18 Cap Hit | GP | G | PTS | Past 17-18 | Clause |
| --- | --- | --- | --- | --- | --- | --- | --- | --- |
| 1. Evander Kane, BUF | LW | 26 | $5.25M | 44 | 16 | 36 | UFA | |
| 2. Patrick Maroon, EDM | LW | 29 | $1.5M | 44 | 11 | 24 | UFA | |
| 3. Mike Green, DET | RD | 32 | $6M | 44 | 5 | 25 | UFA | NTC |
| 4. Mike Hoffman, OTT | LW | 28 | $5.19M | 42 | 11 | 29 | 2 years | M-NTC |
| 5. Max Pacioretty, MTL | LW | 29 | $4.5M | 44 | 12 | 25 | 1 year | |
| 6. Thomas Vanek, VAN | LW | 33 | $2M | 45 | 13 | 32 | UFA | |
| 7. Alex Galchenyuk, MTL | LW | 23 | $4.9M | 44 | 11 | 26 | 2 years | |
| 8. Erik Gudbranson, VAN | RD | 26 | $3.5M | 32 | 1 | 3 | UFA | |
| 9. Zack Smith, OTT | LW | 29 | $3.25M | 28 | 3 | 10 | 3 years | M-NTC |
| 10. James Neal, VGK | LW | 30 | $5M | 43 | 18 | 29 | UFA | M-NTC |
| 11. Michael Grabner, NYR | LW | 30 | $1.65M | 45 | 20 | 24 | UFA | |
| 12. Ian Cole, PIT | LD | 28 | $2.1M | 36 | 2 | 7 | UFA | |
| 13. David Perron, VGK | RW | 29 | $3.75M | 36 | 9 | 34 | UFA | M-NTC |
| 14. Andrew Shaw, MTL | C/RW | 26 | $3.9M | 43 | 10 | 19 | 4 years | |
| 15. Rick Nash, NYR | LW | 33 | $7.8M | 45 | 11 | 20 | UFA | M-NTC |
| 16. Aaron Dell, SJS | G | 28 | $625K | 18 | 2.26 | .925 | UFA | |
| 17. Mark Letestu, EDM | C | 32 | $1.8M | 46 | 8 | 16 | UFA | |
| 18. Robin Lehner, BUF | G | 26 | $4M | 33 | 2.94 | .910 | RFA | |
| 19. Jean-Gabriel Pageau, OTT | C | 25 | $3.1M | 42 | 6 | 15 | 2 years | |
| 20. Jack Johnson, CBJ | LD | 31 | $4.35M | 46 | 2 | 7 | UFA | |
| 21. Nick Holden, NYR | LD | 30 | $1.65M | 40 | 3 | 8 | UFA | |
| 22. Petr Mrazek, DET | G | 25 | $4M | 13 | 3.43 | .894 | RFA | |
| 23. Cody Franson, CHI | RD | 30 | $1M | 23 | 1 | 7 | UFA | |
| 24. Dion Phaneuf, OTT | LD | 32 | $7M | 40 | 3 | 13 | 3 years | M-NTC |
| 25. Tyson Barrie, COL | RD | 26 | $5.5M | 34 | 4 | 27 | 2 years | |