Five questions for Jets rookies in Penticton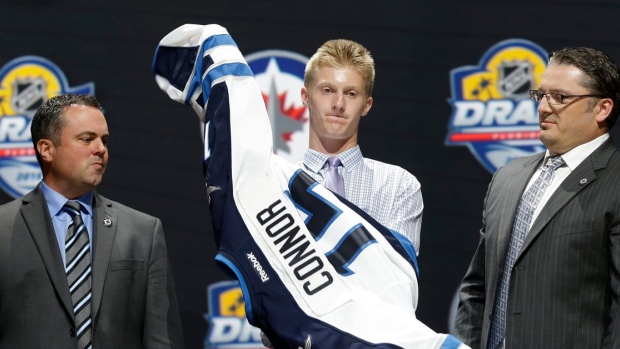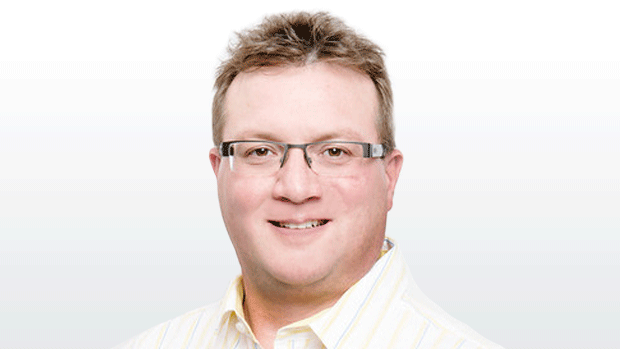 Paul Edmonds
Play-By-Play Announcer, TSN Radio 1290 in Winnipeg
PENTICTON, B.C. - As the Winnipeg Jets rookies hit the ice this weekend in Penticton for the annual Young Stars Tournament against other fledgling-laden teams from Calgary, Edmonton and Vancouver, here are five questions to ponder over the next three games. Of course, answers to some of the questions could be provided as early as next week while others might take longer or never at all.
1. WHICH PROSPECT(S) HAS A CHANCE TO PLAY IN THE NHL THIS YEAR?
Obviously, there's a plan entering the tournament for each and every player from the organization's perspective. But plans can change with impressive play or struggling performances. By my calculation – and excusing Chase De Leo from this list because he played two games with the Jets last season - only three players on the Penticton roster legitimately have a shot at suiting up with the Jets this fall. They are forwards Brendan Lemieux, Kyle Connor and Jack Roslovic.
Lemieux, 20, nearly made the club last season before being sent back to the Ontario Hockey League. After his junior season was done in Windsor, he played five games with the Manitoba Moose, producing two goals and three points in five games. He's a tenacious, hard-nosed player with offensive skill (much like his father Claude) and provides the Jets with something they don't have in abundance with their young group of prospects.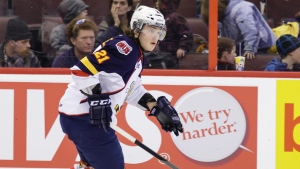 There isn't much more to be said for Connor, who absolutely destroyed NCAA hockey last year with a 35-goal and 71 point season in 38 games at Michigan. If that type of production transfers over to this weekend and into main training camp it would be difficult not to include the 2015 first rounder in your bottom six.
Finally, there's Roslovic, who was arguably the best player this past July at the team's annual development camp. After just one season at Miami (Ohio) University, he decided to turn pro and elevated his stock in D-Camp's mid-week scrimmage with five points, including two goals. Of course, for any of the three to project favourably futher into September, they will need to be dominant this weekend in the Okanagan.
2. HOW GOOD IS LOGAN STANLEY?
As mentioned, in reality three players here this weekend have an outside chance of cracking the Jets lineup for the first time this season. But the wild card within this group could be defenceman Logan Stanley. Most would believe the plan for the hulking, left-shot defenceman is for him to play another year in major junior after being selected in the first round (18th overall) this past June. However, if restricted free agent Jacob Trouba remains unsigned when training camp starts and Opening Night beckons, then that could change everything on the left side of the team's blueline.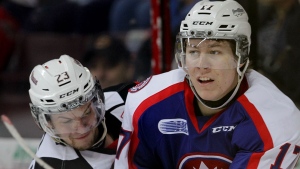 Enter Stanley, who at six-foot-seven could quickly slide into an elevated role within the organization with a solid weekend and subsequent training camp. Either way, as a young defenceman and a blue chip prospect, the Jets wouldn't hesitate to give him a shot to start the campaign if they believe the 18-year-old is ready. His play at D-Camp in July was solid and now the real work begins in evaluating his progress as a future Winnipeg Jets rearguard.
3. WHAT'S IN THE GOALTENDING CUPBOARD?
The crease might appear to be a little crowded for the Winnipeg Jets organization both at the NHL and AHL levels with Ondrej Pavelec, Michael Hutchinson, Eric Comrie and Connor Hellebuyck all in the fold taking up the four spots with the Jets and Moose this season. But going forward, who is coming up to replace any of those individuals should this be their final season with the organization? Well, at this tournament the Jets are going to showcase Jamie Phillips and Mikhail Berdin.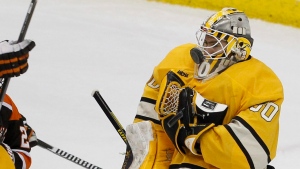 Phillips, 23, just completed four stellar seasons at Michigan Tech and posted 23 wins in 36 starts last season with a 1.97 GAA. Meanwhile, Berdin, 18, was selected this June in the fifth round (157th overall) by the Jets. Last year he played for the Russian U18 team and has plenty of international experience with his home country already. He's committed to playing in Sioux Falls of the USHL this year, so there is depth at the goaltender position for Winnipeg. Excitingly we'll get to see it first-hand this weekend in B.C.
4. WHAT'S THAT SOUND?
There's a new voice at the American Hockey League level for the Winnipeg Jets organization this season. After several seasons behind the bench of the team's AHL affiliate both in St. John's and Manitoba, Keith McCambridge was not retained this off-season. In his place Jets' longtime assistant Pascal Vincent moves in to assume a new role with the organization. The full-time Winnipeg resident spent the last five years under Claude Noel and Paul Maurice learning the organization's systems and philosophies and now gets a chance to work with the franchise's youth in preparing them for the National Hockey League.
Vincent, who turns 45 next week, has plenty of experience with young players from his previous 13 seasons in the QMJHL as a coach and general manager. Vincent admitted to feeling a desire to be a head coach again last season when he took over the Jets' bench one game in Tampa following Paul Maurice's ejection. The team mounted a valiant comeback in one of the most exciting games of the year that was eventually decided on a Steven Stamkos shootout winner. No doubt this weekend will be as exciting for Vincent in his new career as it will be for the players involved.

5. WHICH PLAYER WILL SURPRISE AT THE TOURNAMENT?
For me, that's always an interesting question entering this annual weekend because invariably someone is going to impress us that we didn't expect to. Last year, it was forwards Jansen Harkins and Matteo Gennaro. Both had solid tournaments here in 2015 before both were sent back to their respective Western Hockey League teams. Once again, both players are here in Penticton this weekend and are likely looking to make further impressions on management in order to stick around for main training camp later this month. It could be that one of the two is again a pleasant surprise this weekend. Perhaps they both could be, or it could be someone else. Stay tuned.