Five questions the Maple Leafs face in August
A decision on Joffrey Lupul's future and signing a backup goaltender top the franchise's to-do list, Kristen Shilton writes.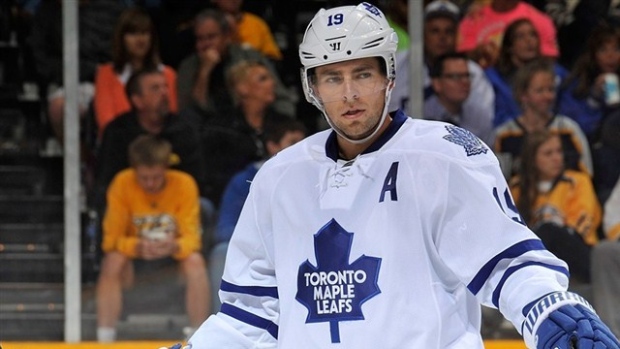 There's one month of summer left, but the Toronto Maple Leafs have little time for vacation. In the throes of Brendan Shanahan's rebuilding plan, making progress depends on how they negotiate a number of obstacles. Here's five to tackle in August.
What's the best outcome in Joffrey Lupul saga?
In January 2013, as the lockout-shortened NHL season was set to begin, Lupul signed a five-year, $26.25-million contract extension with Toronto. Three games in, the forward suffered a forearm fracture that cost him the next 25 contests. It was an omen for his next three seasons with the Maple Leafs — a separated shoulder, strained groin, broken hand, knee surgery, concussion and most recently a sports hernia, among other ailments, have limited him to 186 of 294 possible games (63 per cent) since inking the new deal. His production has seen steady decline with his health struggles and in 2015-16 Lupul posted 14 points in 46 games. Lupul turns 33 in September and has two years, at $5.2 million a season, left on his contract. So what is Toronto's best option moving forward? To ride out his contract the next two seasons? Trade him, and likely an important prospect as an incentive, out of town? Buy out his deal, but keep him on the books another four years? Last season, defenceman Stephane Robidas was banished to long term injured reserve (LTIR) without a word from the Leafs on the progress of his knee injury or when he would return; Lupul could conceivably get the same treatment. But a source close to Lupul said recently he's healthy and wants to play. If that's the case, a Robidas-like move would surely draw the ire of the National Hockey League Players' Association. Given the choices, and barring a trade emerging that won't handicap the Leafs' youth movement, maximizing what Lupul has left to offer may ultimately be the best option.
What's the delay on backup goalie signing?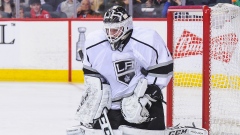 Swedish website MrMadhawk.se reported late last month that free agent goaltender Jhonas Enroth was finalizing details to sign in Toronto and play behind starter Frederik Andersen. There's been nothing but silence since. Enroth's agent declined comment on the reports and there has been no further news on negotiations. A veteran of 128 NHL starts with three teams, Enroth, 28, knows the Atlantic Division well from his six seasons in the Buffalo Sabres organization and it's believed he'd welcome a return. Enroth declared his 13 starts (7-5-1, .922 save-percentage) with the L.A. Kings last season a disappointment and wants more work. If Toronto has stalled talks on account of the media leak, they could pick up again to reach a resolution in the coming days. Or, they've decided to seek out an entirely new candidate for the job while several are still available.
Can the Leafs successfully woo Jimmy Vesey?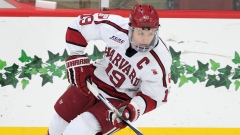 The older brother of Leafs' prospect Nolan and son of Leafs' scout Jimmy Sr., 2015-16 Hobey Baker Award winner Jimmy Vesey is the last big forward prize of free agency and Toronto is on the short list to land him. Vesey rejected the Nashville Predators in favour of exploring his options, so they traded the Harvard product's rights to the Buffalo Sabres in June. But the 23-year-old left winger will wait until he becomes an unrestricted free agent on August 15 to decide where he wants to sign. Nolan said in July he didn't expect family ties in Toronto would influence his brother's decision at all, putting the Maple Leafs and their pitch on equal footing with other suitors such as Chicago, Boston and the New York Rangers. If the Leafs do sign him, the depth chart on left wing would look like this: James van Riemsdyk, Milan Michalek, Colin Greening, Matt Martin, Jimmy Vesey and Josh Leivo
Are the Leafs strong enough on defence?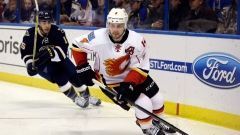 With Toronto still believed to be somewhat interested in free agent left-shot defender Kris Russell, what direction is this unit heading? At 29, Russell is looking for a contract in the $4 million-per-season range. No one has blocked more shots the last three years (694), but Russell's 43.2 Corsi% the last two seasons and a meager five even-strength goals over the last four raise red flags about his fit with an analytically minded team like Toronto. Ultimately, Russell isn't going to be a top-pairing player. His value is more suited to a team further along than Toronto, one that needs a final piece for a championship-calibre team. It's what the Dallas Stars thought they were getting when they acquired him in February. Assuming they don't land Russell, bringing back Roman Polak, and signing restricted free agents Connor Carrick, Frank Corrado and Martin Marincin to deals, is all Toronto has done to bolster the blueline since inking KHL defender Nikita Zaitsev to a one-year contract in the winter. Will that be enough?
How will Toronto navigate the salary cap?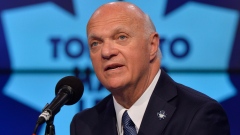 During the league's first buyout window in June, the Maple Leafs tried to part ways with Jared Cowen, a piece of the Dion Phaneuf trade with the Ottawa Senators last winter who was never part of Toronto's plans. But surgery performed on a doctor's recommendation after the season put the ability of the team to complete the buyout of Cowen's final year, at $3.1 million, in question. Injured players cannot be bought out without the player's agreement and an arbitrator will rule on whether Toronto can proceed. If they can't, it will add another complication to the cap situation. According to General Fanager, the Maple Leafs have about $56,000 in space. If they want to add another goaltender, plus bring in Vesey and/or Russell, placing Nathan Horton's $5.3-million hit on LTIR after training camp offers help getting them back under the cap. GM Lou Lamoriello said in the spring that Robidas' situation was "unknown" so it remains to be seen what will become of the final year of his contract. Buying out veterans acquired as salary dumps last season would also open up space — Brooks Laich and Milan Michalek each have one year left, at $4.5 million and $4 million respectively. With the cap set at $73 million for 2016-17, it's likely Toronto's management and cap guru Brandon Pridham will creatively manipulate the remaining funds without sacrificing a veteran.