Flames add Elliott, may not be done yet in net
Calgary found a goaltender at long last on Friday night, nabbing Brian Elliott from the St. Louis Blues in exchange for a second-round pick.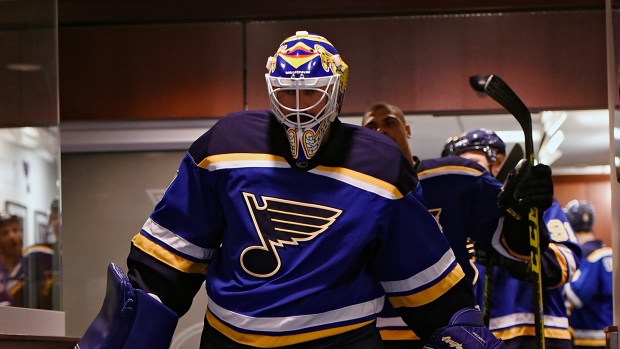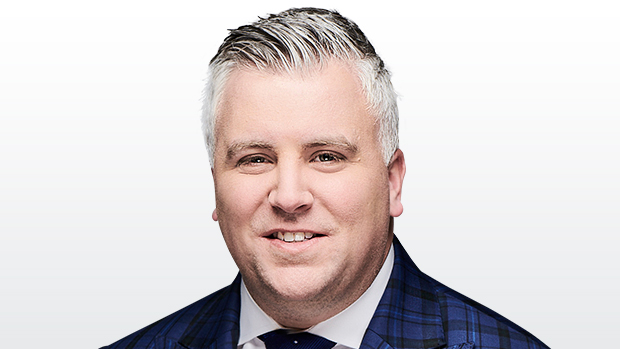 BUFFALO — After entering the draft week with no NHL goaltenders under contract for next season, Calgary Flames general manager Brad Treliving joked on Thursday that he "heard it might be good to have one."
Calgary found one at long last on Friday night, nabbing Brian Elliott from the St. Louis Blues in exchange for a second-round pick (No. 35 overall). A conditional third-round pick in 2018 will also go to the Blues if Calgary re-signs Elliott beyond next season.
"We were linked to every goaltender from Timbits to senior men's league on Sunday nights," Treliving said, laughing. "We might've talked to them all, too."
Elliott, 31, led the league in save percentage last season with a .930 mark. He also started 18 of the Blues' 20 playoff games this spring, bringing St. Louis to within two wins of the Stanley Cup final.
"You see his game, he's sort of a late bloomer," Treliving said. "Maybe he doesn't get the fanfare of a lot of other guys, but when you dig into the numbers, he's one of the best goaltenders in the league for the last number of years."
After losing out on Frederik Andersen to Toronto earlier in the week, the Flames were believed to have kicked the tires on Tampa Bay's Ben Bishop, Pittsburgh's Marc-Andre Fleury and maybe even Columbus' Sergei Bobrovsky before finding a sweet spot in St. Louis.
Elliott's reasonable contract at $2.5 million, plus the relatively low acquisition cost to acquire him, made him a worthwhile proposition for Calgary - especially considering they were the last team standing in need of a starter.
The Blues, meanwhile, wanted to turn the crease over to 25-year-old Jake Allen, who split the starts with Elliott last season.
"I just felt when you look at the combination of the player, the person, the acquisition cost, the contract, we thought it was a smart move for us," Treliving said. "It was hard to find people to say a bad word about him. As we looked around, this one just made sense. If we don't have an extra second-round pick, we don't have a goaltender tonight."
Treliving was granted permission by Blues GM Doug Armstrong to talk to Elliott and his agent on Friday to scope out potential terms of a contract extension. Elliott is entering the last season of his deal.
Elliott was in Croatia on holiday with his wife when he spoke to Treliving on Friday. Treliving said Elliott was "really excited" at the opportunity in Calgary.
"There may be an opportunity to look at an extension," Treliving said. "But there's no need to rush."
Treliving said the Flames believed Elliott was ready to "grab the opportunity now," but recognized that he has never truly grabbed the reins on a permanent starting job in the past. That's why he is leaving the door open to acquiring another goaltender - perhaps someone other than restricted free agent Joni Ortio.
Given Elliott's favourable salary cap hit of $2.5 million next season, James Reimer is someone who could be an affordable option to work in tandem with Elliott, even at maybe a $4 million price tag.
Short-term deals for both Elliott and his backup could eventually pave the way for prospect Jon Gillies, too.
"We got better today. There's no question," Treliving said. "The good news is we don't play for a couple months yet. I think we've got some kids - the age groups start to fit in a little bit. We don't play until October. Part of the attraction is the flexibility with the contract. It gives you flexibility throughout your lineup. We'll continue to look at that."
Contact Frank Seravalli on Twitter: @frank_seravalli