Flames' Chiasson ejected for spearing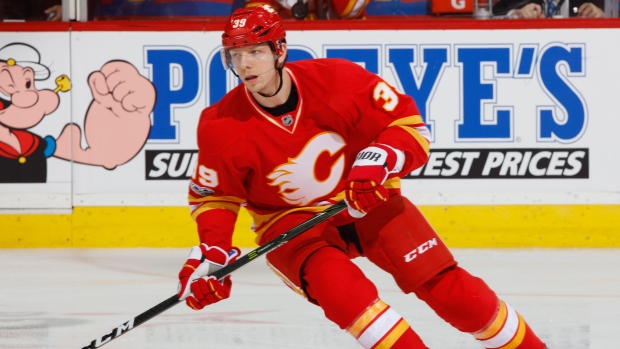 Calgary Flames forward Alex Chiasson was ejected from his team's Wednesday night game against the Philadelphia Flyers for spearing.
Midway through the first period, Chiasson jabbed Flyers forward Nick Cousins in the midsection with the blade of his stick in front of the Flames bench following a whistle.
Chiasson was assessed a five-minute major and a game misconduct for the incident. Cousins was not injured on the play.
Matthew Tkachuk served the penalty for the Chiasson, who owns eight goals and 15 points in 57 games this season.
The Flames killed off penalty despite being down two men for a full two minutes after Sean Monahan was called for delay of game.