Flames sign Bennett to two-year, $3.9 million deal
The Calgary Flames have signed Sam Bennett to a two-year, $3.9 million deal. Bennett was a restricted free agent coming off a season where he scored 13 goals and added 13 assists in 81 games.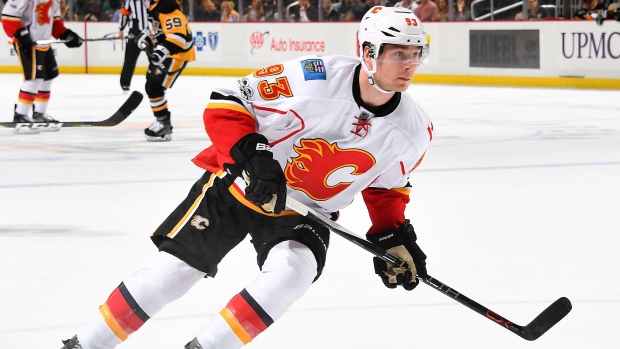 CALGARY — The Calgary Flames signed forward Sam Bennett to a two-year contract on Wednesday with an annual average value of $1.95 million.
Bennett played 81 games with Calgary last season, recording 13 goals and 13 assists for 26 points along with 75 penalty minutes in the regular season. He also had a pair of goals in four playoff games.
The 21-year-old Bennett has played in 159 career NHL games, scoring 31 goals and adding 32 assists while accumulating 112 penalty minutes.
Bennett was Calgary's first-round pick in the 2014 NHL draft.