Flyers ink Couturier to six-year extension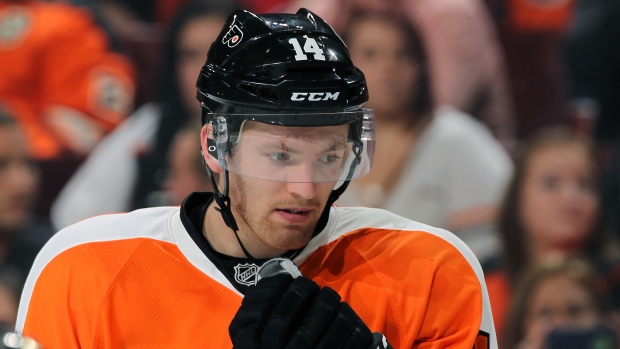 The Philadelphia Flyers signed forward Sean Couturier to a six year, $26 million contract extension on Tuesday.
Couturier recorded a career-high 15 goals and added 22 assists for 37 points in 82 games for the Flyers last season.
The 22-year-old also helped lead Team Canada to the gold medal at the 2015 IIHF World Championships where he recorded three goals and added four assists for seven points in 10 games.
Couturier appeared in all 82 games for the second consecutive season and has appeared in 287 out of a possible 294 NHL games. In five seasons in the NHL, all with the Flyers, he has recorded 45 goals and 73 assists for 118 points in 287 career games.
A native of Phoenix, Ariz., Couturier was selected in the first round (8th overall) by the Flyers in the 2011 NHL Entry Draft.