Flyers sign Gostisbehere to extension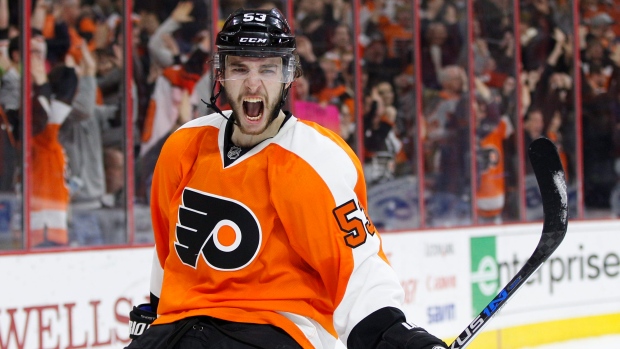 The Philadelphia Flyers have signed Shayne Gostisbehere to a multi-year contract. Flyers General Manager Ron Hextall announced the news Friday afternoon.
According to TSN's Pierre LeBrun the contract is six years with a cap hit of $4.5 million per year.
In the first two years of the contract Gostisbehere will earn $6 million per year. In the third year (2019-20) he is set to make $5.25 million, and the final three years of the contract will see the defenceman make $3.25 million.
He was set to become a restricted free agent on July 1.
Gostisbehere has played two full seasons in Philadelphia. In his rookie year (2015-16) the 24-year-old recorded 17 goals and 29 assists in 64 games and led all Flyers defencemen in scoring.
He was also one of the three finalists nominated for the Calder trophy, but lost out to Artemi Panarin of the Chicago Blackhawks.
In 2016-17 Gostisbehere added seven goals along with 32 assits for 39 points. He finished fourth among all NHL defencemen with 21 power-play assists.
The Florida native was drafted in the third round (78th overall) in the 2012 NHL Entry Draft.