Flyers' Voracek sounds off on Sens Uber driver: 'He's a loser'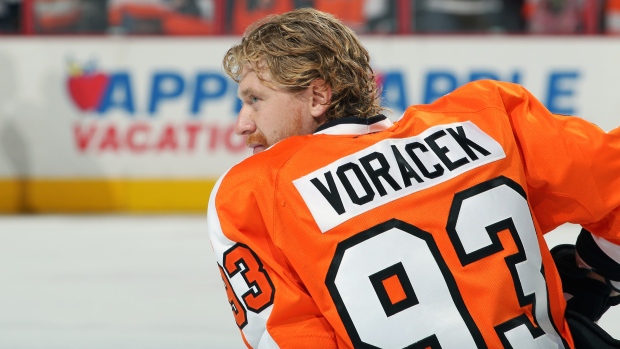 Philadelphia Flyers forward Jakub Voracek believes that what happened to the seven Ottawa Senators players who were filmed ripping a coach while taking an Uber in Arizona could have happened to anyone.
Voracek, an 11-year NHL veteran, said conversations like the one the Senators had last month happen on a regular basis in all walks of life.
"I guarantee that every single person who has a boss, every sports team in the world can guarantee it happens everywhere," Voracek told NBC Sports Philadelphia on Wednesday. "And I can guarantee that the coaches behind the door talk about the players. It happens everywhere all the time.
"You go out for a beer, you go out for dinner, it happens. The coaches vent about the players when they go out to dinner about who (expletive) sucks, who's playing bad, who's playing better. It happens everywhere. So now it comes out, they're making a big deal. I don't think they said anything bad, just that their PK and their PP sucks."
Where Voracek has a problem, is with the driver of the Uber, who filmed posted the exchange online and sent it to members of the Senators media.
"Who gives a [expletive]? He's a [expletive] idiot. Do your job," Voracek said. "You're an Uber driver, drive cars. Don't try to sell copies to make some money. Get the [expletive] out of here. You know what I mean? He's a loser."
Flyers goaltender Brian Elliott was also sympathetic to the Senators situation, noting the players were burned after making a good decision not to drive.
"I guess it's sad about where society is going," Elliott said. "I think it's the best thing they could have done was take an Uber out for dinner or out for drinks that night. It's just kind of sad that it comes out like that. Hopefully, you'll conduct yourself that you shouldn't have to watch your back like that, but I'm sure there are situations you want private.
"That's the social media world of today."
On Wednesday, the Ottawa Citizen rejected a legal notice from the Senators demanding the newspaper take down the video filmed inside the Uber. The Senators argue the video violates provincial privacy laws.