Former Knick Kanter signs with Trail Blazers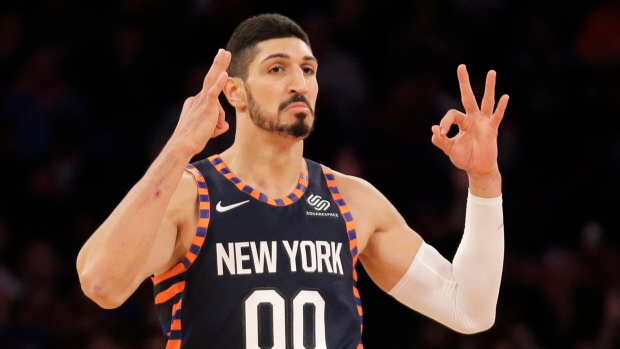 Enes Kanter is heading Northwest.
His agent tells ESPN's Adrian Wojnarowski that the big man has agreed to a deal with the Portland Trail Blazers.
Kanter, 26, was waived by the New York Knicks last week.
An eight-year pro, Kanter appeared in 44 contests for the Knicks this season, averaging 14.0 points on .536 shooting, 10.5 rebounds and 1.9 assists in 25.6 minutes a night.
Kanter has appeared in 560 career games with the Utah Jazz, Oklahoma City Thunder and Knicks.