Mayor, Coyotes met for first time Monday
Arizona Coyotes majority owner Andrew Barroway sat down for the first time on Monday afternoon with Glendale mayor Jerry Weiers. Barroway and fellow Coyotes co-owner Anthony LeBlanc met for about 45 minutes in Weiers' office with the mayor, Glendale vice mayor Ian Hugh, and a handful of other city staff.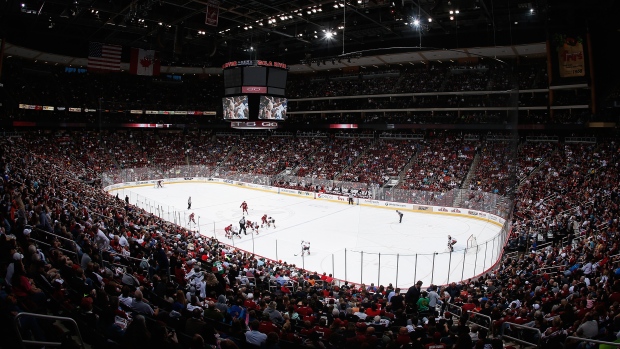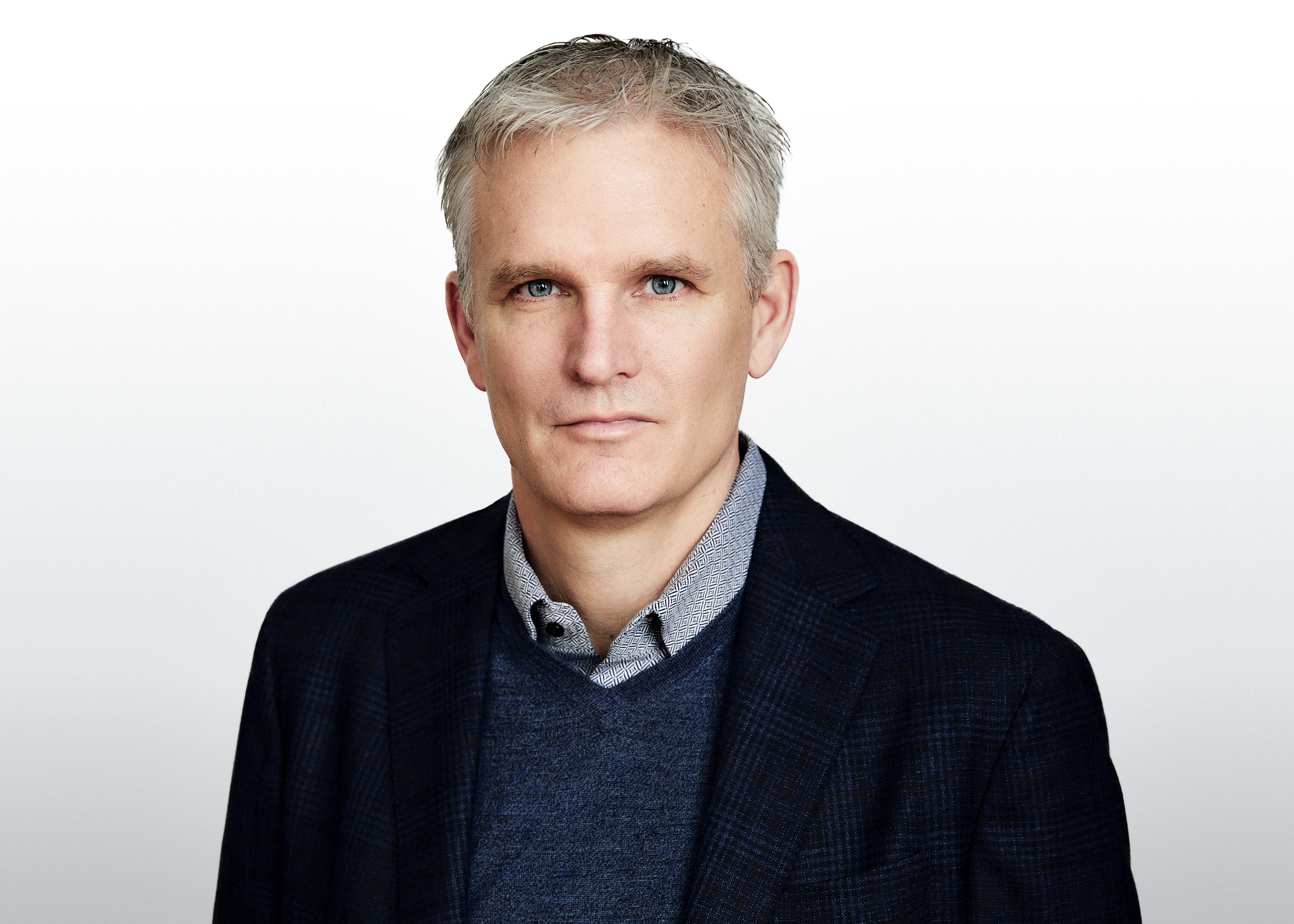 Arizona Coyotes majority owner Andrew Barroway sat down for the first time on Monday afternoon with Glendale mayor Jerry Weiers.
Barroway and fellow Coyotes co-owner Anthony LeBlanc met for about 45 minutes in Weiers' office with the mayor, Glendale vice mayor Ian Hugh, and a handful of other city staff.
It was a short, to-the-point meeting, absent of any frills like catered sandwiches or even coffee.
"I think water was available," Hugh said. "We asked if they would consider renegotiating the arena management contract. They said no. There wasn't a lot to say after that."
Some sports industry executives say the meeting offers a lesson for other owners. The fact that Barroway announced last December that he was the team's majority owner but didn't take the time to visit the mayor's office and get to know him and his staff was a tactical blunder, executives said.
"The city of Glendale was giving the team $15 million and that automatically means they are the best municipal partner in the NHL, period," one former NHL team owner told TSN. "It's insanity that Barroway hasn't been in Glendale every week, cutting ribbons and taking lunches. If I had a mayor whose council was giving me $15 million, I'd have the guy with me on New Year's Eve."
For Barroway and his partners, the damage may now be too extensive to repair.
Glendale city council will vote tonight on whether to cancel its arena management deal with the Coyotes, an agreement that sees the city pay $15 million to the cash-strapped NHL team.
"Discussions and negotiations regarding the contract have been ongoing for months," the city said in a statement. "Specifically, the city is open to a resolution but it must be one that provides certainty and fairness to both parties, especially the taxpayers. The Council has agreed to stand for transparency and the highest standards of ethics for any future agreement with the Coyotes."
The special meeting will begin at 9 pm et, but voting may not take place for hours since each member of the public who attends the meeting is allowed three minutes apiece to speak to the issue.
It's unclear how the NHL might respond if Glendale's city council votes to quash the agreement. Anthony LeBlanc, the team's chief executive and part owner, has promised to pursue all legal options if the city cancels the arena management deal.
That's one option, several NHL executives and investment bankers who specialize in sports industry finance said in interviews with TSN, although it's an uncertain one.
"What happens if you're the team and you file for an injunction and win and the city appeals and wins on appeal midway through the season?" said one investment banker who has advised clients both purchasing and selling NHL teams.
"It's a nightmare any way you look at it."
That scenario would result in large legal fees, and would cast a shadow over the team that would depress everything from season ticket sales to local sponsorship deals.
"There are a lot of questions even now about whether the current owners of this team will be able to fund losses next year, let alone if they have huge legal costs and lose the arena management cash," said the investment banker.
The former NHL team owner would only speak on the condition of anonymity because he is in talks to buy a minority interest in another NHL club. The investment banker said the league would take business away from his company if he spoke critically about the NHL or its teams.
Several NHL sources said it's also possible that the Coyotes might ask the league for permission to move to a new market, such as Quebec City or Seattle.
Quebec City is doubtful. For starters, moving a team from the Western Conference to the Eastern Conference would leave 17 teams in the east and just 13 in the west. It's possible a Quebec franchise could be directed to play in the west, much the same way the Winnipeg Jets played several seasons in the east.
A bigger issue is the loss to other NHL team owners of the expansion fee cash that's anticipated in Quebec.
Seattle is another possibility. That market has a ready-made arena but there are mixed opinions about how NHL hockey might do there. One former NHL team owner said based on Western Hockey League attendance figures, it's questionable whether the NHL would do well, but an investment banker said a team in Seattle would command the attention of hockey fans throughout the Northwest U.S.
There is a third option. A former NHL team owner said that the NHL might direct the Coyotes owners to put the team up for sale, allowing new owners to start fresh negotiations with the city of Scottsdale, another suburb of Phoenix that is more affluent than Glendale.
The former NHL team owner said Scottsdale city staff might be enticed to help finance an arena if new team owners manage the relationship well, perhaps also promising to build a new practice facility in Scottsdale.
"To me, that's the one that makes the most sense long term," the former NHL team owner said. "You go to Glendale in the meantime and say 'let's avoid the legal fees over this and just agree to cut the arena management deal to three more years.'' They can probably live with that and you have yourself a bridge to a new building.'"
The former team owner said the NHL also needs to stop LeBlanc from making public statements about the controversy.
On June 4, responding to the allegation that the team's arena naming rights deal has not been shared with city councillors, even though the city is owed 20 per cent of the deal, LeBlanc went on a local sports radio station to discuss the claim.
"That one is so offside it's laughable," LeBlanc said. "First off, we worked very closely, very very closely, with city administration through the whole process. The city council was informed, and I've talked to multiple coucil members who confirm, even though they're not supposed to, of what happens in executive session… that it was discussed in executive session."
Glendale Vice Mayor Ian Hugh said he expected someone, either a member of the public or a city councillor, would file a complaint with the Arizona Attorney General over LeBlanc's statement since publicly discussing executive session matters is a breach of state law.
Gary Hirsch, a Glendale resident, asked during a council meeting on Tuesday night whether the city planned to investigate LeBlanc's comments. The council declined to say.
Kristen Keogh, press secretary for the Arizona Attorney General, wrote in an email that, "criminal charges may arise from a release of confidential information from executive session … The law designates a knowing or intential violation of this provision as a Class 6 felony and a reckless or negligent violation as a Class 1 misdemeanor. Either type of violation could lead to criminal penalties in addition to forfeiture of office or employment."
Keogh said she's not aware of any complaint being filed over LeBlanc's statement.
According to the Arizona State Legislature website, people convicted of Class 6 felonies can be sentenced to between six and 18 months in prison, if it's their first offence.
In Arizona and other states that categorize crimes by number, a Class 6 felony is the lowest ranking felony offence. Generally, the lower the number the more serious the crime.
The presumptive sentence for the first time offender is one year, with a six month minimum, though the severity of the crime can increase imprisonment for the first time class 6 felony offender to one and a half years and up to two years for an aggravated class 6 felony. Mitigating circumstances can reduce the sentence to four months.