Former regulars face new NHL's harsh reality
Dozens of former NHL regulars can't land a job after the worst summer to be a free agent in recent history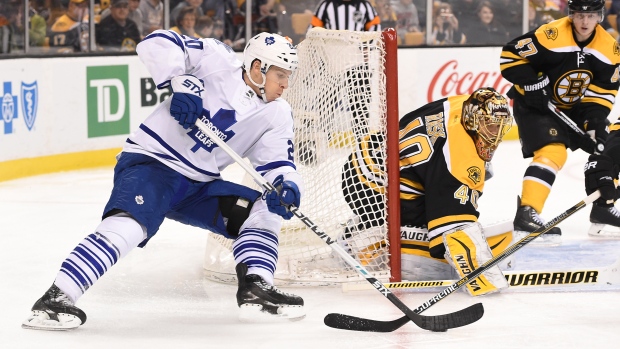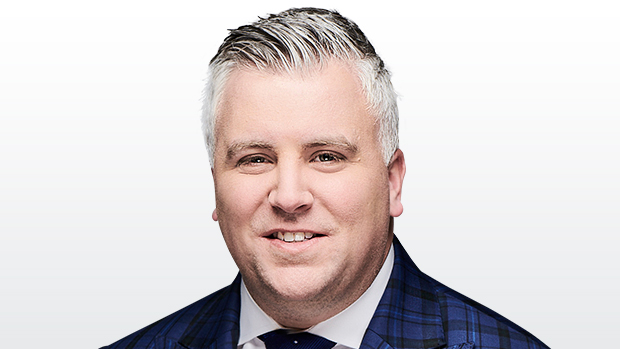 David Booth is 30. He should be in what used to be labeled as the "prime" of his hockey career, the money-making years for professional athletes.
Instead Booth is out of work as the 2015-16 NHL season begins. He was released from his tryout with the Florida Panthers last Wednesday, one of dozens of former NHL regulars who cannot land a job after the worst summer to be a free agent in recent history.
"This is a business," Booth told the Miami Herald. "And sometimes you're just a number."
Booth couldn't help but note how different life is in the NHL than when he first broke in as a 22-year-old back in 2006. He was a 60-point scorer in 2008-09 and destined for the 2010 United States Olympic team. He signed a $25.5-million deal with the Florida Panthers.
His career has vanished before his eyes, thanks to various injuries including severe concussions, but also a flat salary cap and burgeoning young talent.
"Back in the day, it seemed like the older guys were pushing the younger guys back," Booth told the Herald. "Now, things are reversed. The older guys are getting phased out. Sometimes you have a contract and they have to play you and things work out as time progresses. It's unfortunate … They have to make the decisions they feel are best for the team."
Booth got just three looks in exhibition games with the Panthers. He didn't record a point. Boom. He was sent packing.
"It's always tough coming into camp and trying to play your best in the first three games," Booth said. "I remember the years when I scored 20, 30 goals and having a meeting with the coaches asking me 'Where are you at right now? You're not playing well.' And this (year) is better than I've felt in those years."
Only a handful of players were lucky enough to win contracts in training camp on tryout deals this fall. Even some those who did make it, such as Scott Gomez and Scottie Upshall in St. Louis, had to swallow their pride and sign the first two-way contract (with AHL options) of their careers to continue playing.
The Blues made room for Gomez, 35, on Wednesday by assigning Patrik Berglund to the long-term injury list. This is the second consecutive season Gomez cracked a roster on a tryout. He wasn't initially signed by the Devils last season, forced to wait a bit by then-GM Lou Lamoriello, but he led the Devils in points after he began playing.
Forward Martin Havlat, 34, is currently in contract talks with the Panthers. He may be in Florida's opening-night lineup on Saturday, but that is no guarantee.
Most weren't so lucky. Curtis Glencross, 32, has 507 NHL games on his resume. He bounced from the Maple Leafs to the Avalanche in training camp and didn't stick in either city.
In addition to veteran spots being nabbed by rookies, NHL teams chose instead to fill roles with experienced players from Russia's KHL and European leagues. The vast majority of those deals provided both savings and low-risk one-year contracts.
NHL veteran Sean Bergenheim, a proven bottom-six forward with all the intangibles and grit, sat out training camp in the hopes a job would open up. Now he's heading to Europe with most slots filled. He will sign a three-year deal with SC Bern in Switzerland on Thursday to play for Guy Boucher at similar net salary as the NHL. His contract features an "out" clause to return to the NHL each off-season if the opportunity presents itself.
Since riding buses in the AHL again isn't an attractive option, accomplished players like Booth will be forced to make tough decisions soon: sign in Europe, hang up their skates, or pray to be first in line after an injury. It's the harsh reality of the new cutthroat NHL.
"I don't know what the next step will be," Booth told the Herald. "I want to keep playing hockey, but I believe I'm better than playing (in the AHL)."
TRYOUT TRACKER
Players who earned deals:
RW Lee Stempniak (NJD): 1 year, $850,000.
D Mark Fraser (OTT): 1 year, $800,000. (two-way)
LW Tomas Fleischmann (MTL): 1 year, $750,000.
RW Steve Bernier (NYI): 1 year, $750,000.
LW Scottie Upshall (STL): 1 year, $700,000. (two-way)
RW Brad Boyes (TOR): 1 year, $700,000.
G Jonas Gustavsson (BOS): 1 year, $700,000.
RW Jack Skille (COL): 1 year, $675,000.
D Corey Potter (ARZ): 1 year, $650,000. (two-way)
D Michal Rozsival (CHI): 1 year, $600,000.
LW Thomas Raffl (WPG): 1 year, $575,000.
C Scott Gomez (STL): 1 year, $575,000. (two-way)
Tryouts that didn't make the cut:
D Keith Aulie (ARZ)
LW Daniel Paille (CHI)
D Brett Bellemore (NYR)
D Stu Bickel (STL)
C David Booth (FLA)
D Sheldon Brookbank (ANA)
G Ray Emery (TBL)
LW Curtis Glencross (COL/TOR)
D Sergei Gonchar (PIT)
D Jan Hejda (CHI)
D Andrej Meszaros (COL)
D Douglas Murray (CGY)
C Derek Roy (WSH)
RW Tom Sestito (PIT)
RW Devin Setoguchi (TOR) - signed HC Davos (Switzerland)
C James Sheppard (CBJ)
D Vitalty Vishnevski (ANA)
D Lubomir Visnovsky (CHI)
Still under tryout agreements:
LW Eric Boulton (NYI)
D Kyle Cumiskey (CHI)
LW Martin Havlat (FLA)
Frank Seravalli can be reached at frank.seravalli@bellmedia.ca.