Free-agent D Polak setback free in leg rehab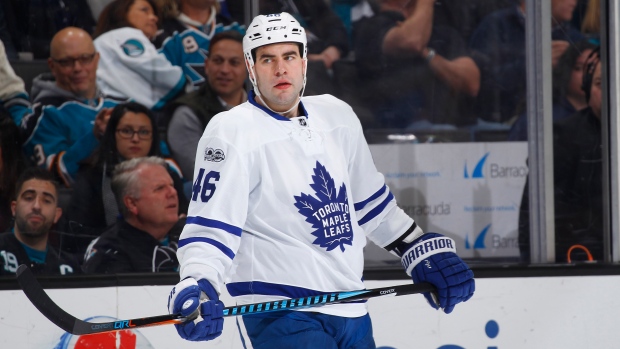 Free agent Roman Polak has been setback free in his recovery from season-ending leg surgery, according to TSN Maple Leafs Reporter Kristen Shilton.
Polak, who was injured Game 2 of the Toronto Maple Leafs first-round series against the Washington Capitals, said in April he expected to be ready for the start of the 2017-18 season.
The 31-year-old defenceman was injured in a leg-on-leg collision with Capitals defenceman Brooks Orpik. He remained down for several minutes after the hit and required help getting off of the ice, avoiding pressure on his right leg. He underwent surgery three days later, though his exact injury was not revealed.
Polak scored four goals and seven assists in 75 games during the regular season. He logged an average of 17:55 of ice time per game while forming the team's third pairing with Matt Hunwick. Hunwick signed with the Pittsburgh Penguins on July 1.
Shilton said Tuesday Polak, a veteran of 634 NHL games, may not be able to find a new contract until the fall.