Gainey, Glenn, Reilly named CFL Week 8 top performers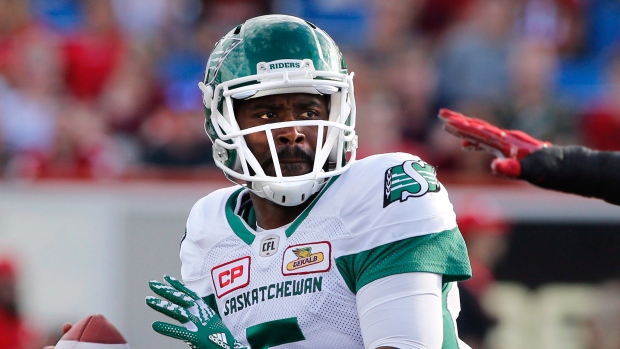 TORONTO — Saskatchewan defensive back Ed Gainey and quarterback Kevin Glenn and Edmonton quarterback Mike Reilly are the CFL's top performers for Week 8
Gainey's four interceptions led the way in the Roughriders' 41-8 win over the visiting B.C. Lions on Sunday.
Gainey added a touchdown, a fumble return and two defensive tackles as Saskatchewan got its first win over a West Division opponent this season.
Glenn registered 320 passing yards and three touchdowns in the victory.
Reilly completed 71.1 per cent of his passes for 384 yards and two touchdowns as Edmonton improved to 7-0 with a 27-20 win over Ottawa.