Gallant fired by Panthers, Rowe to take over
Gerard Gallant stood outside Raleigh's PNC Arena on Sunday night, suitcase in-hand, waiting for a taxi after being unceremoniously kicked to the curb by the Florida Panthers. An hour earlier, Gallant was behind the bench of a 3-2 loss.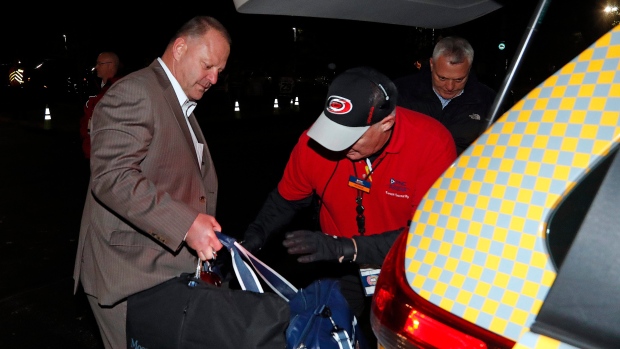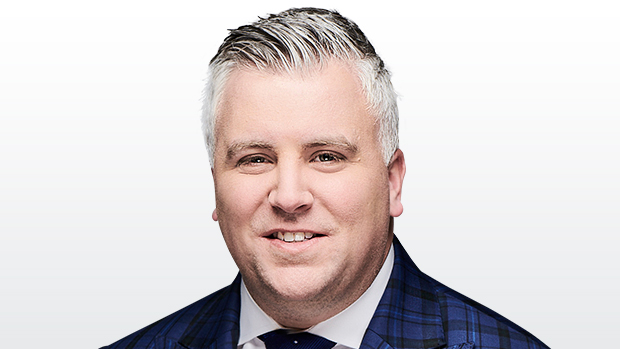 Gerard Gallant stood outside Raleigh's PNC Arena on Sunday night, suitcase in-hand, waiting for a taxi after being unceremoniously kicked to the curb by the Florida Panthers.
An hour earlier, Gallant was behind the bench of a 3-2 loss. His Panthers entered the night winners of five of their last seven games.
Five months ago, Gallant was a finalist for the Jack Adams Award as the NHL's coach of the year after leading Florida to a franchise-best 103-point season and just their second division title in 23 years.
His run under the Panthers' new analytics-based regime lasted just 22 games.
Gallant became the NHL's first coaching casualty of the season when he was fired on Sunday night in rather bizarre fashion. Coaching changes happen all the time, but rarely so publicly and absent of grace, with Gallant awaiting his own transportation while reporters and cameras gathered around him. Assistant coach Mike Kelly was also fired.
Panthers GM Tom Rowe will take over as interim head coach - the team's fourth head coach since 2013-14. Rowe, 60, has never been an NHL head coach.
"In seeking to earn a second consecutive playoff berth and bring a Stanley Cup to South Florida, we believe that new leadership is required immediately," owner Vincent J. Viola said in a statement on Monday.
Rowe said in a statement his sole goals were to turn the season around, fix Florida's special teams and return to the playoffs. Many of those seemingly would have been accomplished with mere time.
Under Gallant, the Panthers were 11-10-1 this year and just two points back of a wild card position, despite missing three of their top nine forwards (Jonathan Huberdeau, Jussi Jokinen and Nick Bjugstad) for the bulk of the young season. Jokinen and Huberdeau were the team's second and third leading scorers last season - and Aleksander Barkov was off to a slow start this year with just two goals in 22 games. Barkov, 21, netted 28 last year.
Florida had beaten two of the game's best teams, the New York Rangers and Montreal Canadiens, on the road in the last 10 days.
Yet, as strange as Sunday's scene was, the sense is the tension between Gallant and Florida's front office had been bubbling under the surface for some time.
Gallant, 53, represented the "old school" hockey mentality from which the Panthers have been so clearly trying to distance themselves. He was brought on by then-GM Dale Tallon in 2014. Despite two of the most successful seasons in team history, Tallon was pushed up to president of hockey operations last May, paving the way for Rowe to take over as GM.
Rowe headlined a tumultuous spring front office shakeup which included a "new age" approach led by assistant GMs Eric Joyce and Steve Werier, who were hired by new owners Viola and Doug Cifu. United States Military Academy connections run deep between Viola and Joyce - a former Army hockey player and military captain. Joyce, Werier and Brian McDonald, the team's director of analytics, are using analytics as the primary driver of hockey decisions with the support of ownership.
Apparently, the writing was on the wall for Gallant with the new regime. He received a two-year contract extension through 2018-19, but quipped he wouldn't last that long.
"There's no guarantee I'll be here," Gallant told reporters. "But at least I have the contract."
Viola's new-look front office has thrived on being comfortably uncomfortable, questioning the status-quo, which is how he made his billions on Wall Street. It is a big bet that the Panthers' different approach has found inefficiencies in the well-established hockey model.
"That's one of the things Vinnie encourages more than anything. He calls it positive friction," Joyce told the Globe and Mail this month. "He doesn't want people to sit around and hold hands at the Florida Panthers."
That "positive friction" obviously wasn't all that positive for Gallant. The new and old schools were clashing. He held the team together through a rough spell of injuries, and the fact that Florida had replaced four of its top six defencemen from last season.
Out were Brian Campbell, Dmitry Kulikov, Eric Gudbranson and Willie Mitchell. In were Keith Yandle, Jason Demers, Mike Matheson and Mark Pysyk.
The move will seemingly be an unpopular one within Florida's dressing room. Gallant was known as a well-liked and well-respect coach who took care of his players.
Gallant (96-65-26) was 15 victories away from becoming the Panthers' all-time wins leader despite coaching 60 fewer games than Jacques Martin. No coach has ever lasted into a fourth season with the Panthers.
Gallant will now likely become the odds-on favourite to be the inaugural Vegas Golden Knights head coach. Vegas GM George McPhee said last week he plans on waiting until the spring to make a decision, but would be ready to begin dialogue should the right coach land in his lap early. Would Gallant fit the bill? Perhaps. Vegas or elsewhere, it won't take long for Gallant to land on his feet again.
Rowe's path to the bench marks a meteoric rise through the franchise. On Jan. 1, 2016, Rowe was promoted from head coach of the AHL's Portland Pirates to the assistant GM position with the Panthers. He was then bumped to GM in May, replacing Tallon, before firing Gallant and temporarily assuming that role as well on Sunday. Rowe's only NHL coaching experience is a three-year run with the Carolina Hurricanes under Paul Maurice from 2008-11.
Rowe will be Florida's interim coach for the remainder of the season. It is unclear whether it may be a longer-term proposition, with Joyce and Werier helping take over personnel decisions by committee with input from Tallon and Rowe. No NHL coach also holds the position of GM, though coach Dave Tippett has significant say in analytics-charged Arizona.
Contact Frank Seravalli on Twitter: @frank_seravalli