Game Of Throws: Offensive line struggles are impacting quarterback performances
Domenic Padula (@dpadula12)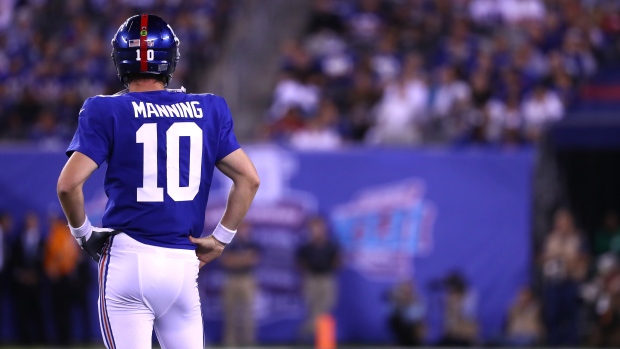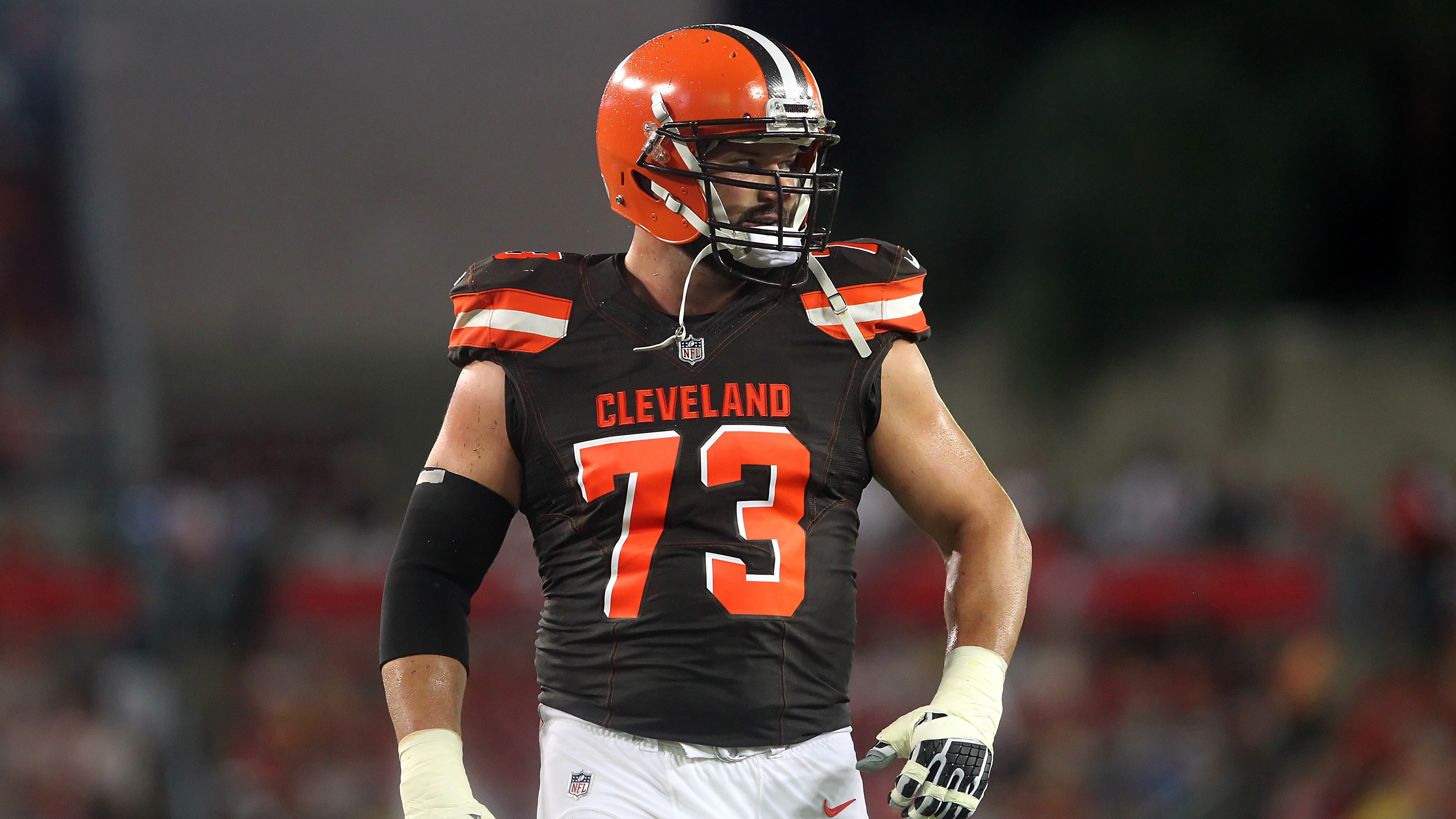 On Sunday, Cleveland Browns left tackle Joe Thomas set another milestone when he reached 10,000 straight snaps in his NFL career.
Thomas hasn't missed a snap since he made his debut with the Browns in 2007. To put that in perspective, the last time the Cleveland offence lined up without Thomas, their current starting quarterback DeShone Kizer was in Grade 6.
A 10-time Pro Bowl selection, Thomas has consistently ranked among the NFL's best at his position despite playing for a team that has produced a 48-113 record since his arrival. He has overcome injuries and avoided a significant decline to set the standard for both durability and longevity. At 32, Thomas is still one of the best tackles in the league.
Taking 10,000 straight snaps is an incredible accomplishment. It stands out even more at a time when below average offensive line play has dominated the football discussion.
That was the case in Week 2 when eight different starters were pressured on at least 40 per cent of their dropbacks. Those eight quarterbacks produced a combined 2-6 record. Russell Wilson and Cam Newton are the only quarterbacks in that group that led their teams to wins.
Wilson faced pressured on 46.7 per cent of his dropbacks in the Seattle Seahawks' 12-9 win over the San Francisco 49ers. Wilson completed 6-of-16 attempts for 84 yards and a touchdown on plays when he faced pressure. He was sacked three times. His lone touchdown pass came in the fourth quarter when he managed to avoid two potential sacks with his legs and then fired an accurate pass to Paul Richardson in the end zone. It was another incredible play that held up as the game's only touchdown. The play wouldn't have been possible without Russell's athleticism and ability to throw with accuracy while moving outside the pocket.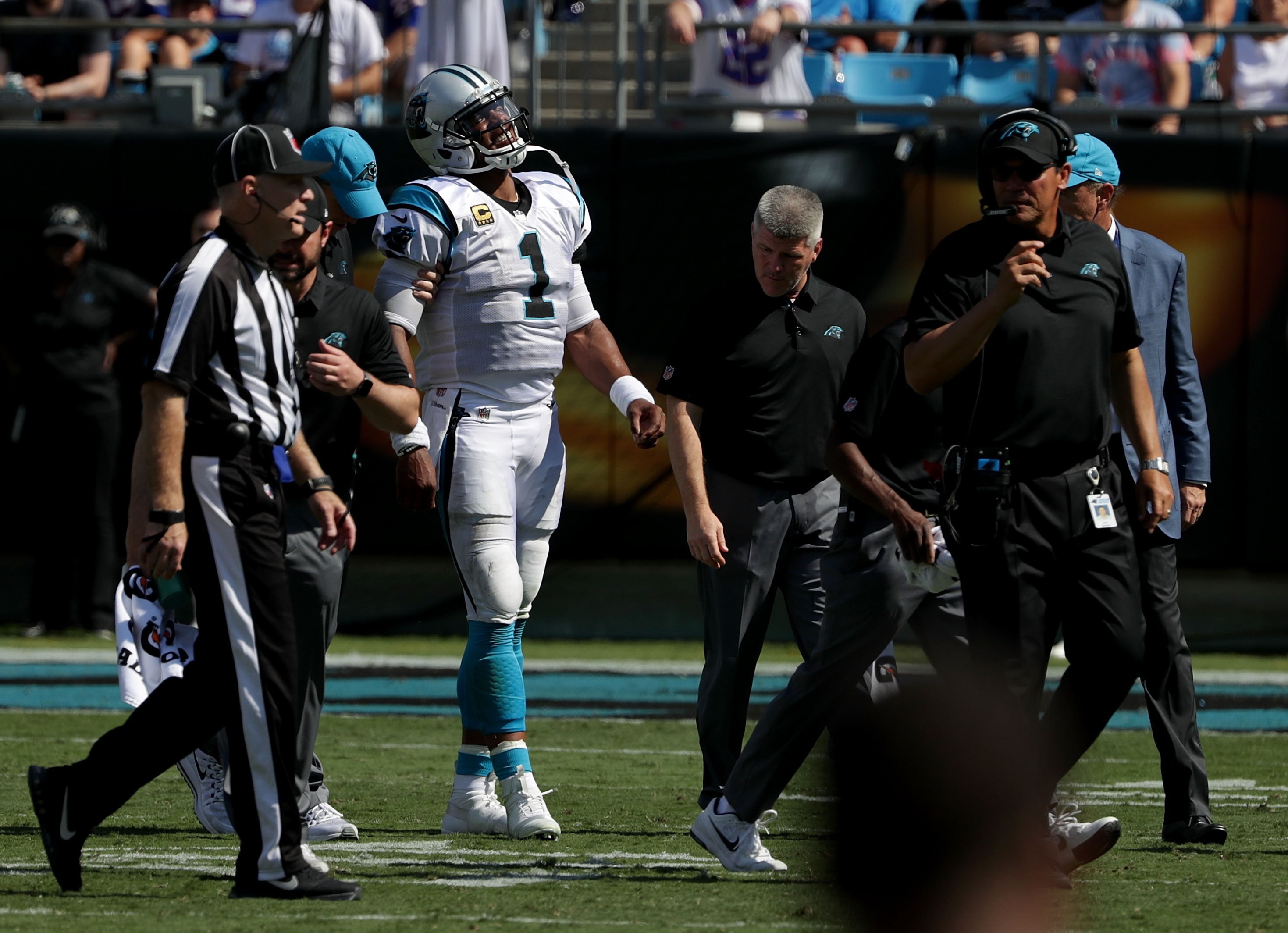 Newton faced pressure on 40 per cent of his dropbacks in the Carolina Panthers' 9-3 win over the Buffalo Bills. Newton completed 5-of-8 attempts for 77 yards on plays when he faced pressure. He was also sacked six times and left the game briefly with an ankle injury. Carolina's top-ranked defence didn't allow a touchdown for the second consecutive game, so three field goals were enough for the Panthers to pick up the win at home. While the Panthers improved to 2-0, there are still significant concerns about the ability of the offensive line to protect Newton moving forward this season.
While the Seahawks and Panthers picked up wins in spite of poor performances on offence, that wasn't the case for the New York Giants.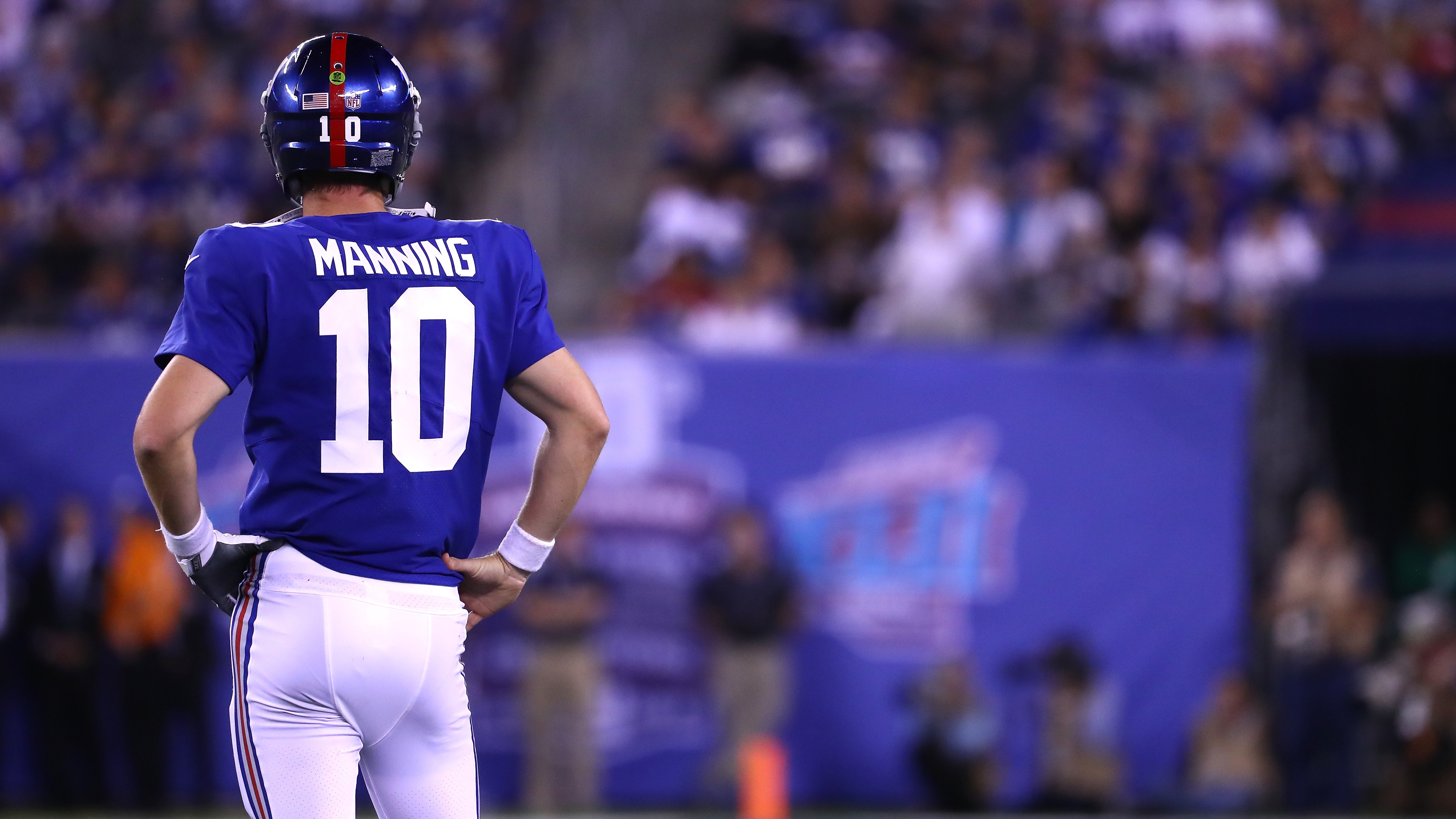 New York fell to 0-2 with a 24-10 loss to the Detroit Lions on Monday Night Football.
The Giants offence has produced just one touchdown and 13 total points through the first two weeks of the season. It doesn't help that Odell Beckham Jr. has played only one game on a limited snap count. It also doesn't help that their offensive line has really struggled.
Eli Manning was sacked five times in the loss to Detroit. The Lions' ability to generate pressure up front despite consistently sending just four pass rushers was the most significant factor in their success.
Left tackle Ereck Flowers allowed three sacks. Flowers, who was the ninth-overall pick in the 2015 NFL Draft, has allowed a league-worst 134 quarterback pressures over the past three seasons. For as bad as Flowers has been, his backup is rookie Chad Wheeler, an undrafted free agent. Right guard John Jerry allowed two sacks on five pressures while right tackle Justin Pugh also allowed five hurries. The Giants starters have struggled in pass protection. The lack of capable options on the roster means they will have to stick with the personnel they have in place.
The poor offensive line play is a big reason why New York also hasn't been able to run the football. If you subtract two runs for 15 yards against prevent defence at the end of each half, the Giants running backs averaged just 0.76 yards before contact per carry against Detroit. Paul Perkins and Shane Vereen are consistently being met at the line of scrimmage, which is why they combined for just 23 rushing yards on 11 carries when you subtract those two runs against prevent defence. The poor pass protection means Manning doesn't have time for longer routes to develop with his wide receivers. Without the threat of a run game, the Lions linebackers were able to cheat a little bit as they dropped into coverage to take away the short and intermediate routes.
The Giants are among the many teams that have struggled on offence due in large part to their struggles on the offensive line. A combination of injuries and the NFL schedule makes those issues stand out even more. New York is in a tough spot after falling to 0-2 and it isn't about to get any easier for them with back-to-back road games against the Philadelphia Eagles and Tampa Bay Buccaneers. Unless they can fix their issues along the offensive line, the situation could get a lot worse for the Giants before it gets better.