Get to know them: Patrick, Liljegren in 2017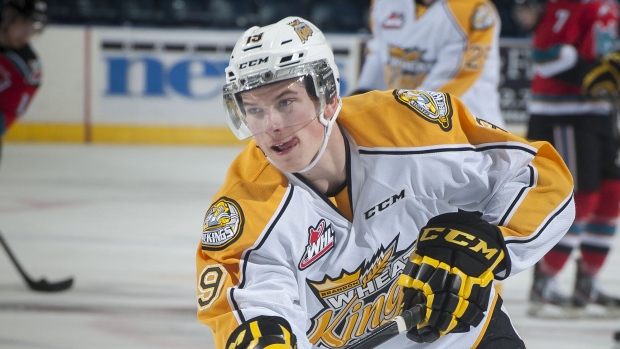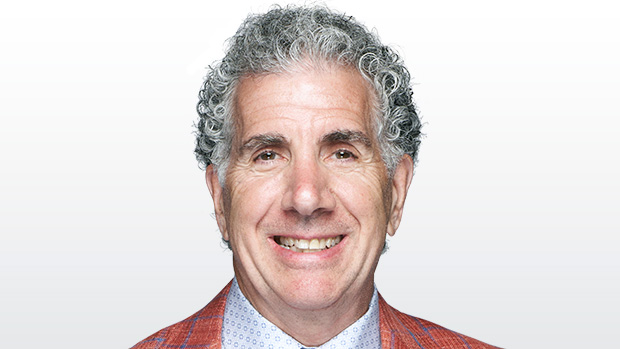 Barring an unexpected surprise, Auston Matthews will hear his name called as the first- overall selection at the 2016 NHL Entry Draft in Buffalo next June.
While each draft brings its own unique personality and personalities, the road to the 2017 draft could see another battle to be the top pick. In 2010, it was Tyler Seguin versus Taylor Hall. In 2013, it was Nathan MacKinnon versus Seth Jones (who ended up sliding to the Predators at four).
Looking ahead, Brandon Wheat Kings centre Nolan Patrick and Timothy Liljegren, a defenceman with Rogle in Sweden, are the two players to watch in the race for the prestigious honour of being selected first overall in 2017.
A native of Winnipeg, Nolan is the son of former first-round pick Steve Patrick, who was drafted by the Buffalo Sabres 20th overall in 1980. He is also the nephew of current Dallas Stars' assistant coach James Patrick, who patrolled the blueline for more than 1,000 NHL games with the Rangers, Whalers, Flames and Sabres.
Nolan's style of play is similar to that of fellow Manitoban Jonathan Toews. He's skilled, smart and capable of playing and making a difference in all situations of the game. Like Toews, he does it without much flash, but brings significant determination and reliability every time he steps on the ice.
Liljegren is a dynamic player capable of controlling the game and making a considerable impact both offensively and defensively. An outstanding skater with great sense and feel, he has a style similar to Drew Doughty with some Erik Karlsson offensive flair sprinkled in.
His agent, Peter Wallen, said Liljegren "makes watching hockey fun."
It will be fascinating to watch these two talents play over the course of the next 18 months, as well as the other players trying to catch scouts' attention and work their way up the rankings.
Many of the top prospects are playing at the 2015 World Under-17 Challenge in Dawson Creek and Fort St. John, B.C.
For this week's TSN Hockey List, check out the other players in the same draft class with Patrick and Liljegren, a so-called "17 for 2017."
Craig's List - 2017 NHL Draft List
RK
NAME
TEAM
POS
HT
WT

1

Nolan Patrick

Brandon (WHL)

C

6'2

193

2

Timothy Liljegren

Rogle (SWE J20 Elit)

D

6'0

190

3

Marcus Davidsson

Djurgardens (SWE J20 Elit)

C

6'0

183

4

Maxime Comtois

Victoriaville

(QMJHL)

RW

6'1

192

5

Eeli Tolvanen

Sioux City (USHL)

RW

5'10

174

6

Nico Hischier

Bern (SUI Elite Jr. A)

C

5'11

163

7

Kristian Vesalainen

Frolunda (SWE J20 Elit)

LW

6'3

203

8

Owen Tippett

Mississuaga (OHL)

RW

6'0

182

9

Casey Mittlestadt

Eden Prairie (USHSW)

C

5'11

192

10

Gabe Vilardi

Windsor (OHL)

C

6'2

185

11

Joel Teasdale

Blainville-Boisbriand (QMJHL)

LW

5'11

197

12

Antoine Morand

Acadie-Bathurst (QMJHL)

C

5'9

170

13

Grant Mismash

USA NTDP (USHL)

C/LW

6'0

182

14

Markus Phillips

Owen Sound (OHL)

D

5'11

207

15

Alexey Lipanov

Balashikha (MHL)

C

6'0

152

16

Kailer Yamamoto

Spokane (WHL)

RW

5'7

159

17

Klim Kostin

Balashikha (MHL)

RW

6'3

183
Craig's Assessments
1. Nolan Patrick: A foundation centre. Makes everybody around him better and excels in all areas of the game. Exceptionally smart with a thorough understanding of what is necessary at any given moment in any given situation. High skill with an ease to his play and while he may not 'catch' your eye with flash, he plays with the substance of fellow Manitoban Jonathan Toews.
2. Timothy Liljegren: Elite defenceman who can impact the game everywhere on the ice. Smarts and vision that is reserved for the very few. Outstanding skater in every regard and uses it to gain advantages defensively and offensively. Puck play is excellent and can thread the needle with a pass or a shot. Has a game reminiscent of Drew Doughty with a splash of Erik Karlsson.

3. Marcus Davidsson: Determined centre who gets involved in all of the critical areas of the game. Very good skater with power and he uses it to his advantage with and without the puck. Excellent sense and awareness and makes plays that threaten opponents and creates opportunities. Plays with confidence and has the ability to utilize the skills and talents of those around him.

4. Maxime Comtois: Plays with a great calm and poise, combined with a quiet determination that is unshakeable. He's fast and quick in his mind, feet and hands and exploits opportunity for gain. He anticipates plays extremely well and never loses track of options if one should close down. Plays all situations well and is a significant contributor in all of them.
5. Eeli Tolvanen: Excellent goal scoring ability. Great hands with a great release and doesn't allow the goalie to get a read on the shot. Moves himself to position to take advantage and can open up opportunities for himself because he's smart and can break down opponents. Quick, fast and agile and he can free himself quickly for an scoring chance. Dangerous offensive weapon.

6. Nico Hischier: Very skilled with excellent sense and a competitive spirit that won't allow himself to be denied. Fast and quick that allows him to break free in open ice and agile which allows him to break free out of traffic. Quick hands and makes plays in traffic and sees offensive opportunities and takes advantage. Has similarities in style to Ryan Nugent-Hopkins.

7. Kristian Vesalainen: Big, assertive, imposes himself physically on opponents and is taking space with the idea to break down opponents. Powerful skater with good agility and combined with size, can beat you multiple ways. Very good sense with the puck and makes good plays and smart without the puck in getting open. A rugged type winger who is multi-dimensional.
8. Owen Tippett: Very good skater with speed and quickness and he is able to beat defenders as well as pull away and create space for himself. Smart with the puck and can make plays and has an excellent shot that can beat goalies that isn't solely on power but excellent release and accuracy. Pushes his way into hard areas and establishes himself firmly where the rewards are handed out.

9. Casey Mittlestadt: Smart, two-way centre who makes excellent plays all over the ice. Fast with quickness and a change of pace and agility that makes him very difficult to keep in check. Has excellent poise with the ability to hold the puck to allow a play to develop. Adjusts and adapts to changing circumstances on the fly and will take advantage of opportunities he creates.

10. Gabe Vilardi: Great hands and is very difficult to check because of his reach and use of his body to keep opponents at bay. His speed is not great but his agility and quickness in tight areas and traffic frees him up for scoring chances. He attacks to the scoring areas and can finish as well as set up a play. Pace of play is high and is very smart in understanding how to exploit for his gain and the teams' gain.

11. Joel Teasdale: High end sense with and without the puck, offensively and defensively. Can play any situation in the game and manipulate it to gain advantages. Quick hands with the puck and he makes plays that create Grade A chances. Very good skater with excellent lateral agility and an explosive step to beat defenders. Competes to make a difference in all areas of the game.
12. Antoine Morand: Smart and understands how to take advantage of opportunity. He can find the open man or get to the open spaces very well. He's quick and has an explosive step that allows him to gain the space and time to create high quality chances. Very good hands in traffic and in tight spaces and has a good shot. Has some similar traits to Max Domi.

13. Grant Mismash: Well rounded player who can play center or wing and play them well. Strong skater with speed, quickness and agility and it allows him to play in the open ice or in traffic and gain advantages. Very smart and he makes good plays with the puck, and without the puck in terms of getting open or creating turnovers. Engages physically, competes and has a style of game similar to Brandon Saad.

14. Markus Phillips: Smart, steady, consistent and capable of excelling in all situations. Sees the play with the puck, without the puck and knows what his options are and with very good puck skills he can execute plays under duress. Very good skater with good quickness and agility and it allows him to defend well but also to create ice and alleviate pressure. Very competitive yet calm and poised.

15. Alexey Lipanov: 'Open up ice quickly' type of speed that can break down defenders and leave them defenseless. Also has excellent agility and quickness that he uses in tight areas to be elusive. Very smart and he makes good plays everywhere in the game and he competes hard. Has an excellent shot and is a hungry, determined player. Very responsible centre in the Russian mold of centres.

16. Kailer Yamamoto: High end talent with equally high end smarts and competitive spirit. Excellent skater with speed to break free but also has excellent change of pace and an explosive step that makes him extremely difficult to deter. Recognizes quickly where and when he can take advantage of a situations. He doesn't get caught in traffic and gets under opponents to gain his advantages.

17. Klim Kostin: Powerful winger who can beat defenders 1-1 with skill but also drives the net and attacks to scoring areas with real determination. Smart and not one dimensional and can make a play off the wing and because he's a threat to drive past a defender, he can take advantage of ice if they back off. Very good speed, quickness and balance and is very difficult to knock awry.