Getzlaf out up to 2 months after facial surgery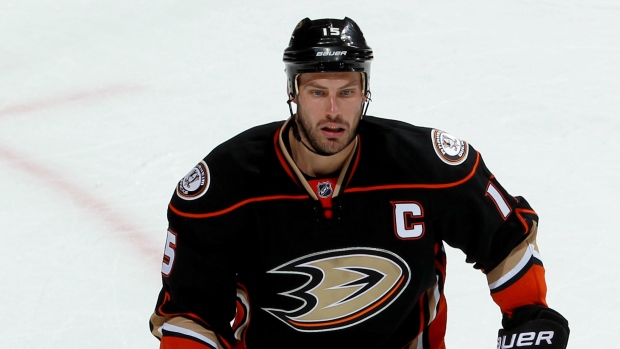 Ryan Getzlaf will be out up to two months after undergoing surgery to repair a facial fracture, Anaheim Ducks general manager Bob Murray announced Tuesday.
Getzlaf had surgery to repair his zygomatic bone (cheek) after being hit in the face with a puck late last month. The 32-year-old was placed on injured reserve after the incident.
The Anaheim Ducks have dealt with a rash of injuries to open the 2017-18 season, with Getzlaf, Ryan Miller, Hampus Lindholm, Sami Vatanen, Ryan Kesler Patrick Eaves and Cam Fowler all missing significant time.
Murray said both Fowler and Kesler, who along with Eaves remain on injured reserve, are making progress in their returns from lower-body injuries.
"He had to learn how to stride again," Murray said of Kesler. "He's working his butt off."
The general manager added however, both players remain on their initial timelines, with Kesler expected to return around Christmas from his off-season hip surgery, and Fowler out another two-to-six weeks.
"Hard to remember (a season) with such elite players, important people out of your lineup," Murray said Tuesday. "No one will feel sorry for you."