Gibbons: Sanchez could return to bullpen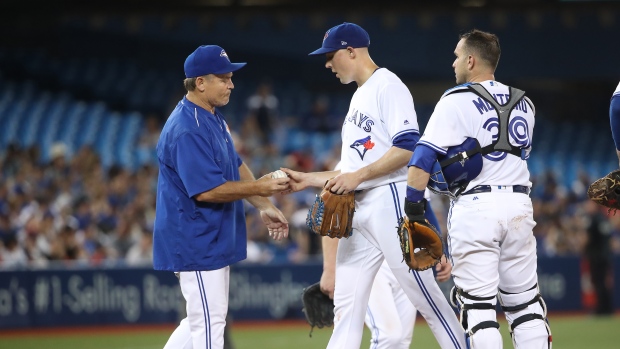 On the disabled list for a fourth time this season with a blister on his throwing hand, Toronto Blue Jays right-hander Aaron Sanchez could return to the club as a reliever, manager John Gibbons said on Saturday.
Gibbons spoke to reporters ahead of Saturday afternoon's game with the Pittsburgh Pirates. Gibbons believes there might not be enough time left in the season to build the 25-year-old Sanchez up to return to the rotation. Sanchez spent a majority of his first two seasons in the majors in relief before transitioning to a full-time starter's role last season when he went 15-2 with a 3.00 earned run average and a WHIP of 1.167.
Placed on the DL again on July 22, Sanchez is 1-3 in only eight starts this season with an ERA of 4.25 and a 1.722 WHIP.