GM: Rosen won't stop Dolphins 'from doing anything'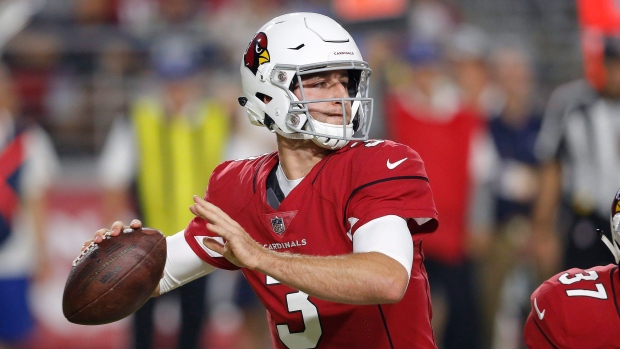 While the Miami Dolphins are excited about new quarterback Josh Rosen's potential, general manager Chris Grier concedes that the 2018 10th overall pick might not be the long-term solution and won't prevent the team from finding one.
"Every team in the league is looking for that guy that's going to lead them to championships," Grier told Sports Illustrated's Albert Breer. "And so for us, we're in a position where we're trying to find that guy, like a lot of teams in the league. So yeah, it was an easy decision. And it doesn't stop us from doing anything in the future. Who knows? If things go well and we feel he's the guy, who knows? But it doesn't stop us from doing anything."
Rosen, 22, was acquired by the Dolphins on Friday from the Arizona Cardinals in exchange for the 62nd overall selection and a fifth-round pick.
Grier's comments come in light of what shapes up to be a pair of impactful quarterback classes in the 2020 and 2021 drafts that will potentially include Oregon's Justin Herbert, Tua Tagovailoa of Alabama and Clemson's Trevor Lawrence.
Rosen joins a Dolphins' quarterback corps that includes veteran Ryan Fitzpatrick, a free agent signing, as well as Jake Ruddock and Luke Falk.
Grier wouldn't commit to Rosen or any other option as the team's starter at this point.
"Josh is going to have to come in and compete," Grier said. "Nothing's going to be handed to him."
In his rookie season, Rosen appeared in 14 games for the Cards, throwing for 2,278 yards on 217-for-393 passing, 11 touchdowns and 14 interceptions.