GMs would like answers about Kane "loophole"
Before NHL general managers wrap up their three-day pow-wow in Boca Raton, Fla., at least two GMs would like answers about a salary cap oddity, writes TSN Senior Hockey Reporter Frank Seravalli.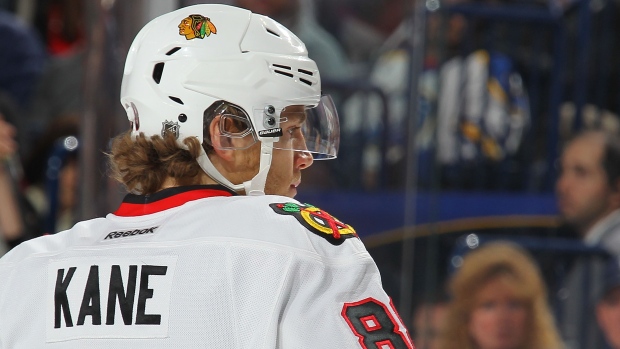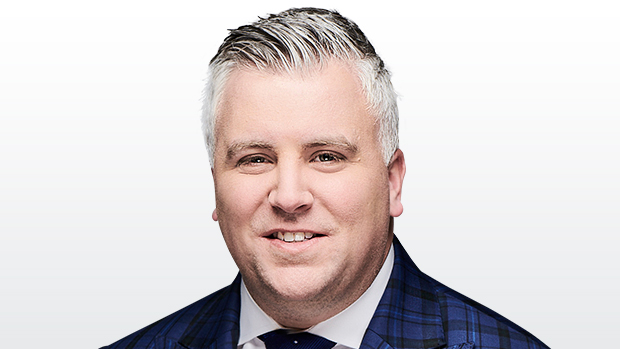 BOCA RATON, Fla. - The NHL's general managers are expected to receive the latest all-important salary cap projection for next season on Wednesday, in addition to tackling the draft lottery format and potential expansion draft details.
But before wrapping up their three-day meeting, at least two GMs would like answers about a salary cap oddity.
It's best described as the Patrick Kane "loophole," because of the cap creativity of Blackhawks GM Stan Bowman.
Last year, Kane fractured his collarbone on Feb. 24 and subsequently underwent surgery. His timeframe for return was approximately 12 weeks, or maybe sometime during the Western Conference final.
The catch is there is no salary cap during the Stanley Cup playoffs. Every team must be cap compliant through the end of the regular season, but the numbers can pretty much be thrown out the window after that day.
Knowing that, Bowman placed Kane on the long-term injury list, where the Blackhawks were then permitted to add replacements equal in value to his $6.3 million salary-cap hit.
Bowman added Antoine Vermette ($3.5 million), Kimmo Timonen ($2.75 million) and Andrew Desjardins ($800,000) at the exact cost of Kane's deal. But in order for it to work, Kane needed to miss the remainder of the regular season.
Kane magically healed in half the time, and was ready for Game 1 of the Blackhawks' first-round series against Nashville. Without any cap in the playoffs, Chicago was able to hang onto all three of those pieces for their third Stanley Cup run in five years.
Anaheim Ducks GM Bob Murray wanted the item included on the agenda for this week's meetings at the Boca Beach Club. The issue creates a competitive imbalance.
The Blues announced on Feb. 21 that forward Alex Steen would miss at least four weeks with an upper-body injury, opening the door for a similar move.
"It seems to be a counterbalance that you work 82 nights with one financial equation, (and) then on Game 1, there are no financial concerns," Blues GM Doug Armstrong said. "I'm not sure what the proper answer is."
St. Louis was in the market for an additional scoring punch but didn't have the salary cap room to make it work. Armstrong could have peddled Steen's $5.8 million hit to the long-term injury list and created the same exception as Kane.
Armstrong stood pat, even with mounting pressure on his job in St. Louis.
"To me, it was black and white because (Steen) wants to come back," Armstrong said. "We weren't going to add a piece better than Alex Steen. If we've got eight or nine games left, and he can help us secure home-ice, I'll take Alex Steen before anybody that got traded at that deadline."
Armstrong said the loophole is sticky because it also creates a potential dynamic where you're asking your player to sit out games when he is ready to return. That wasn't an issue with Kane, who was slated to miss significant time.
"I don't think players allow themselves to be buried," Armstrong said. "Like, a guy has a contract coming up. Who wants to not play?"
In the end, Armstrong said it was a "non-issue" for him. He played within the spirit of the rules during an era when competitors look for every available circumvention avenue.
But if Steen ends up not being ready to return until the playoffs begin, or even the final week of the season, others could argue Armstrong did not put his team in the best possible scenario given the tools on the table. It is a tricky situation, to be sure.
"I'm interested to see what the solutions are," Armstrong said. "I think it's easy for all of us to poke holes in things, but you better bring an answer to it on how you're going to fix it."
Contact Frank Seravalli on Twitter: @frank_seravalli