Golden Knights' Gusev re-signs in KHL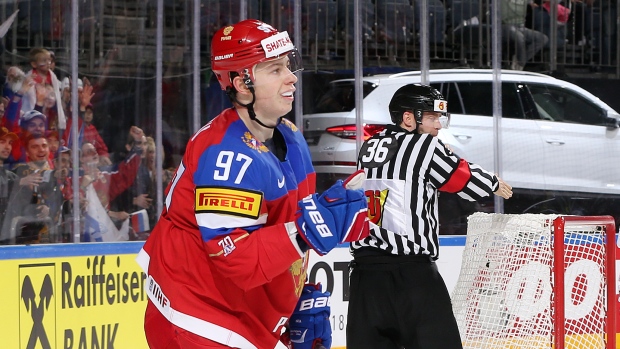 Nikita Gusev, acquired by the Vegas Golden Knights during the expansion draft, doesn't appear to be North America bound anytime soon.
Gusev signed a two-year contract with SKA St. Petersburg on Friday, keeping him in the league until at least 2019.
The 24-year-old came in the trade which saw the Golden Knights take Jason Garrison from the Lightning, the team also received a 2017 second-round pick and a 2018 fourth-round pick from Tampa Bay.
Gusev, 24, was a seventh-round pick of the Lightning in 2012 but has spent his entire career playing in the KHL.
Gusev scored 24 goals and tallied 71 points in 57 regular-season games last season and added seven goals and 23 points in 18 playoff games. He then scored seven goals and 14 points in 10 games at the world hockey championship. He played on line with Golden Knights centre Vadim Shipachyov both with SKA and at the world championship.