Golden Knights' top line the gift from Panthers that keeps on giving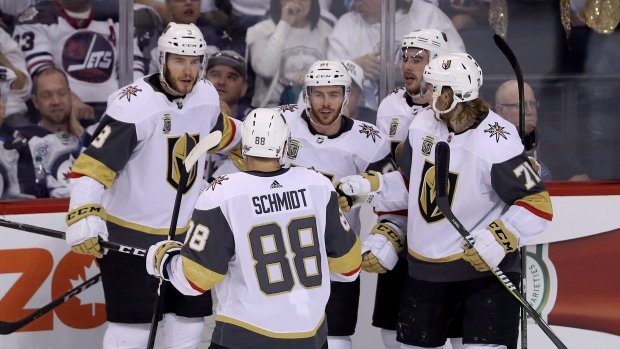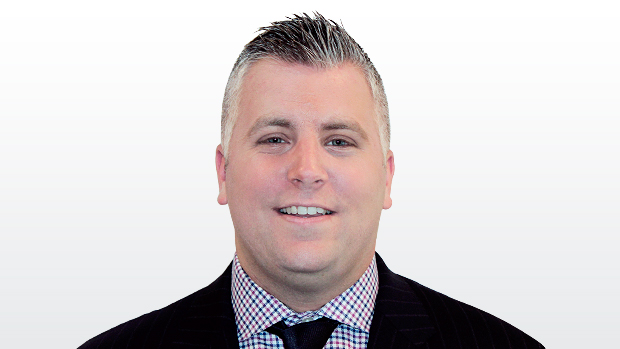 LAS VEGAS - They've been called the Vegas Golden Misfits, a collection of 31 castoffs who have bonded together to write a tale Disney wouldn't believe.
No part of the Golden Knights has fit quite like Gerard Gallant's first line - the gift from the Florida Panthers that keeps on giving.
Together with former Blue Jackets product William Karlsson, Dale Tallon's miscalculation on Jonathan Marchessault as the enticement to dump Reilly Smith's $25-million contract are three big reasons Vegas is three wins from the Stanley Cup Final in their first season.
Oh, and they're coached by Jack Adams Award finalist Gerard Gallant, the man the Panthers unceremoniously fired and left to wait outside the arena for a taxi after a road game last season.
"That's the story of our club," Marchessault said Monday night. "We are all not part of the centre of our [old] teams and everybody seized the opportunity here and that's what has made our success. We are just a bunch of hockey players that wanted to find a home and we did, and we've been awesome."
They've simply continued what they started in the regular season, when they finished one goal behind Nathan MacKinnon's line in Colorado for the most even-strength goals (47) by a trio.
Vegas' top line has outscored their competition by a 10-2 margin at even strength in the playoffs, including Marchessault's two strikes in Game 2 that won a split in Winnipeg to level the Western Conference final. That means the Knights have netted a playoff-best 83 per cent share of the goals scored when the trio is on the ice, according to Corsica Hockey.
For comparison, the Jets' first line of Mark Scheifele, Blake Wheeler and Kyle Connor hold a slight 8-6 edge (57 per cent), though they've faced significantly stiffer competition having to go through the Nashville Predators.
"I guess we think hockey the same," Karlsson explained Sunday. "We want to play with the puck [and] try not to throw it away. We take chances. Sometimes we make mistakes. We're all really confident and pretty good players. Sometimes, you just find that kind of chemistry with people."
Marchessault and Karlsson together have four game-winning playoff goals; the rest of the Golden Knights' roster has five combined.
"It's the biggest stage of hockey for us right now, so everyone is excited," Smith said. "I think every professional player loves being able to step up on a stage like this."
Tallon wasn't the only general manager to be wrong on Marchessault and Smith. They're each on their fourth NHL teams at the age of 27. Karlsson is on his third NHL club after stops in Anaheim and Columbus.
"We were all in the same situation coming to Vegas," Karlsson said. "We all wanted to prove something to ourselves and obviously to our former teams, too, that we can do some damages in this league. I think for sure that brought us together fairly quick and made us really close."
Karlsson more than quadrupled his previous career-high of nine goals when he finished with 43 after leading the league with a 23.4 shooting percentage. Marchessault nearly duplicated last year's 30-goal season in Florida with 27. Smith likely would have eclipsed his career-high of 25 if he didn't missed 15 games to injury; he ended up with 22 goals.
Marchessault was rewarded with a six-year, $30 million extension this season. Smith is in the first season of that five-year pact signed with Florida. And Karlsson, the centre and youngest of the three at 25, is a pending restricted free agent.
"Getting drafted by Vegas [changed everything]," Karlsson said. "After that, it kind of took off. There's been times that I doubted myself if I could really do this. But then I got picked up by Vegas and I thought to myself: 'This is my big chance and it's up to me to take it.' I'm glad I took it."
Remember when Vegas owner Bill Foley was mocked when he predicted a playoff appearance within three years and a Stanley Cup within five? No one is laughing now.
With the Knights' courting home-ice advantage in this new best-of-five series, Vegas' sharpest swords are at the ready.
"It's pretty awesome to have the feeling when it's us against the world," Karlsson said. "So I can't wait for next game."
Contact Frank Seravalli on Twitter: @frank_seravalli​